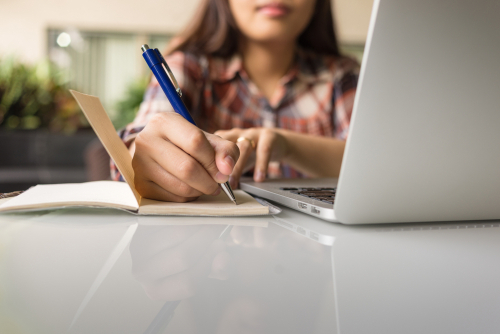 Compiled by Cynthia Leitich Smith
With tremendous appreciation of all the teachers and child-caregivers who're navigating this difficult time, I have assembled a list of Native children's and young adult (teen) books along with supplemental educational and/or entertaining resources.
It reflects only a few highlights from the quickly growing, engaging body of literature for young readers, created by Native creators.
The books were selected in part due to their curriculum tie-in potential and in part due to the tie-in activities, lesson plans, interviews, articles, etc. readily available for each.
Please support brick-and-mortar bookstores, including Native-owned bookstores.
On a budget? You may be able to check out ebooks and audio books online via your local public library. Please also support public and school libraries.
Early Elementary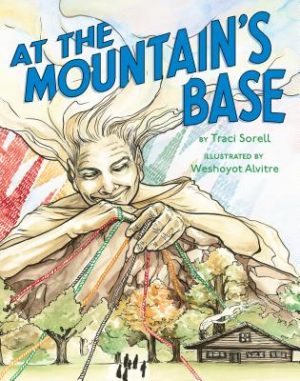 At Mountain's Base by Traci Sorell, illustrated by Weshoyot Alvitre (Kokila, 2019)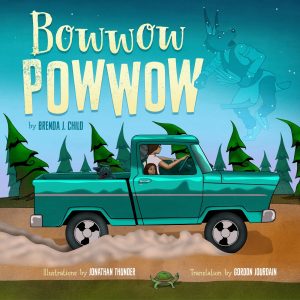 Bowwow Powwow by Brenda J. Child, illustrated by Jonathan Thunder, translated by Gordon Jourdain (Minnesota Historical Society Press, 2018)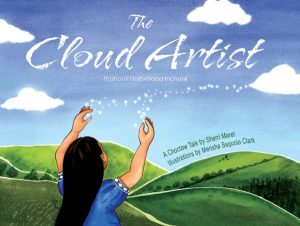 The Cloud Artist: A Choctaw Tale by Sherri Maret, illustrated by Merisha Sequoia Clark (Roadrunner, 2017)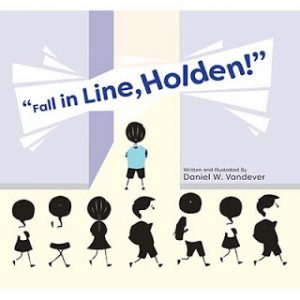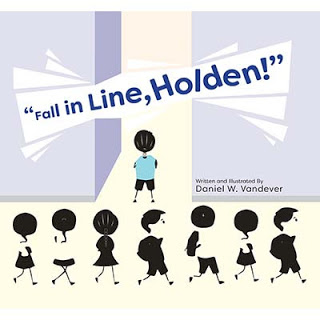 Fall in Line, Holden! by Daniel W. Vandever (Salina Bookshelf, 2017)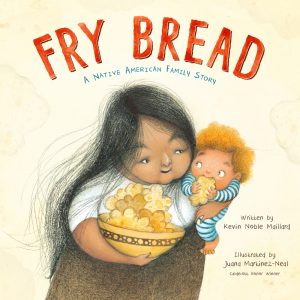 Fry Bread: A Native American Family Tradition by Kevin Noble Maillard, illustrated by Juana Martinez-Neal (Roaring Brook, 2019)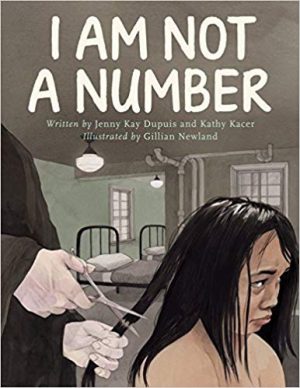 I Am Not a Number by Jenny Kay Dupuis and Kathy Kacer, illustrated by Gillian Newland (Second Story, 2016)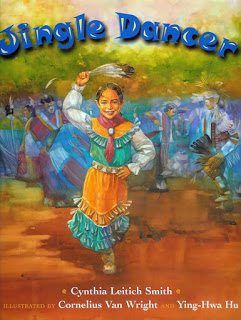 Jingle Dancer by Cynthia Leitich Smith, illustrated by Cornelius Van Wright and Ying-Hwa Hu (Morrow/HarperCollins, 2000)(Heartdrum, 2021)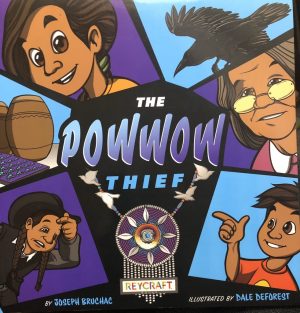 The Powwow Mystery Series 1: The Powwow Thief by Joseph Bruchac, illustrated by Dale Deforest (Reycraft, 2019)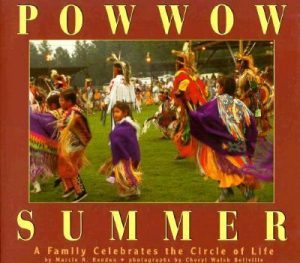 Powwow Summer: A Family Celebrates the Circle of Life by Marcie R. Rendon, illustrated by Cheryl Walsh Bellville (Minnesota Historical Society Press, 2003)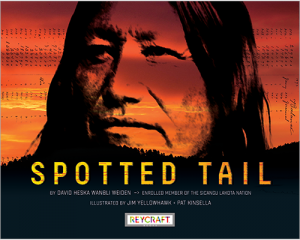 Spotted Tail by David Heska Wanbli Weiden, illustrated by Jim Yellowhawk and Pat Kinsella (Reycraft, 2019)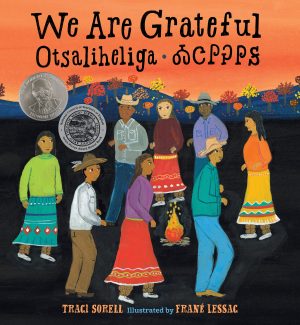 We Are Grateful: Otsaliheliga by Traci Sorell, illustrated by Frané Lessac (Charlesbridge, 2018)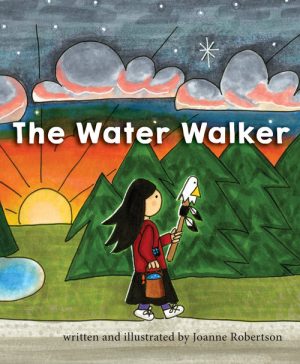 The Water Walker by Joanne Robertson (Second Story, 2017)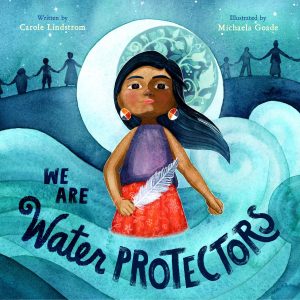 We Are Water Protectors by Carole Lindstrom, illustrated by Michaela Goade (Roaring Brook, 2020)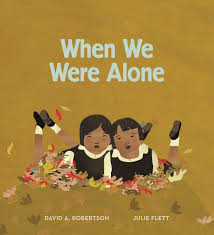 When We Were Alone by David A. Robertson, illustrated by Julie Flett (Highwater Press, 2016)
Upper Elementary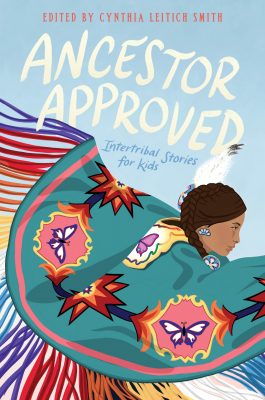 Ancestor Approved: Intertribal Stories for Kids, edited by Cynthia Leitich Smith (Heartdrum, Feb. 9, 2021)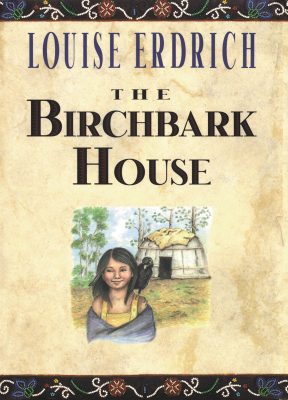 The Birchbark House by Louise Erdrich (Hyperion, 1999).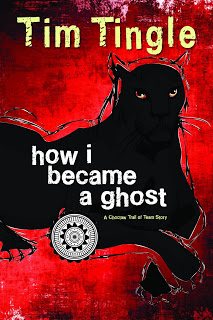 How I Became A Ghost: A Choctaw Trail of Tears Story by Tim Tingle (Roadrunner, 2015)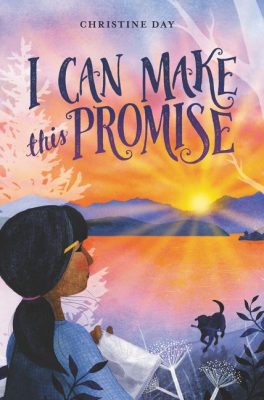 I Can Make This Promise by Christine Day (HarperChildren's, 2019)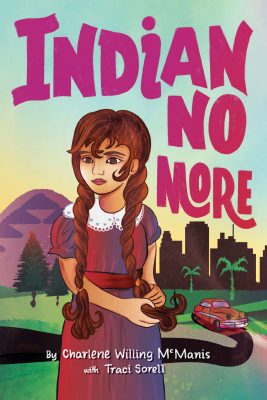 Indian No More by Charlene Willing McManis with Traci Sorell (Lee & Low, 2019)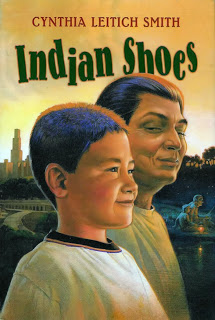 Indian Shoes by Cynthia Leitich Smith, cover by Sharon Irla, interiors by Mary Beth Timothy (HaperChildren's, 2002)(Heartdrum, 2021)
NOTE: Updated paperback and ebook editions coming Feb. 2021.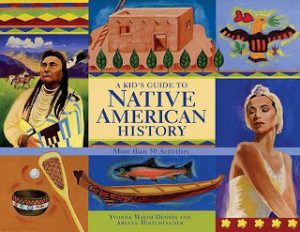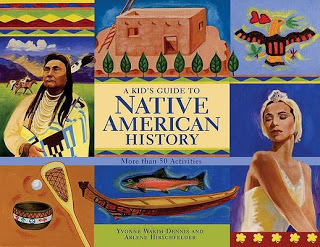 A Kid's Guide to Native American History: More than 50 Activities by Yvonne Wakim Dennis and Arlene Hischfelder (Chicago Review Press, 2009)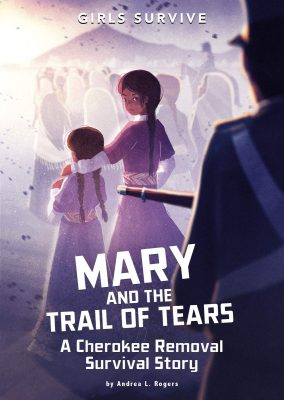 Mary and the Trail of Tears: A Cherokee Removal Survival Story by Andrea L. Rogers, illustrated by Matt Forsyth (Capstone, 2020)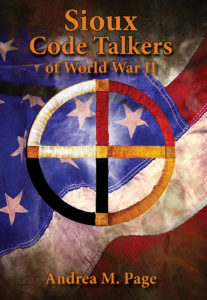 Sioux Code Talkers of World War II by Andrea Page (Pelican, 2017).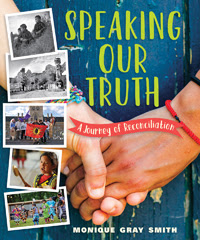 Speaking Our Truth: A Journey of Reconciliation by Monique Gray Smith (Orca, 2017)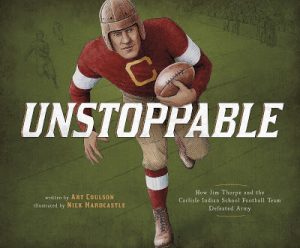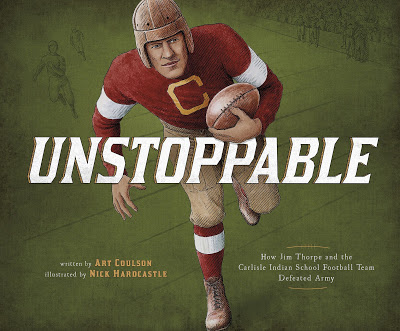 Unstoppable: How Jim Thorpe and the Carlisle Indian School Football Team Defeated Army by Art Coulson, illustrated by Nick Hardcastle (Capstone, 2018)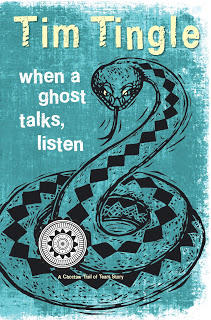 When a Ghost Talks, Listen: A Choctaw Trail of Tears Story by Tim Tingle (Roadrunner, 2018)
Middle School/Junior High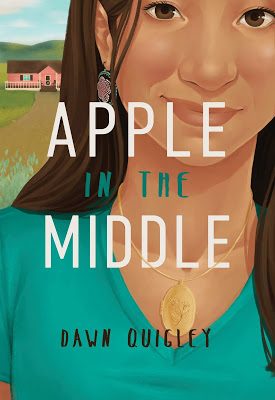 Apple in the Middle by Dawn Quigley (North Dakota State University Press, 2018)
Chula the Fox by Anthony Perry (White Dog Press, 2018)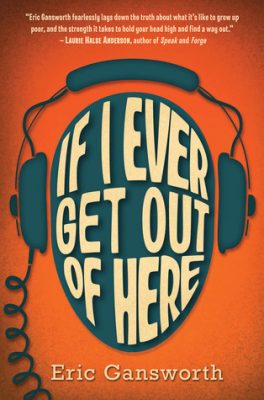 If I Ever Get Out of Here by Eric Gansworth (Arthur A. Levine/Scholastic, 2013)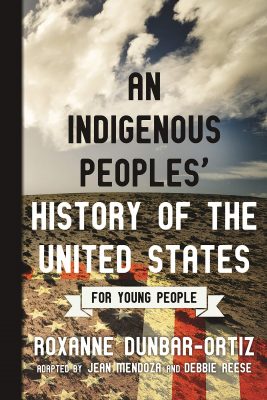 An Indigenous Peoples' History of the United States for Young People by Roxanne Dunbar-Ortiz, adapted by Debbie Reese and Jean Mendoza (Beacon, 2019)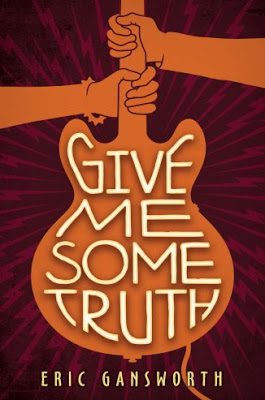 Give Me Some Truth by Eric Gansworth (Arthur A. Levine/Scholastic, 2018)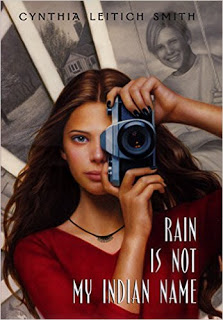 Rain Is Not My Indian Name by Cynthia Leitich Smith (HarperCollins, 2001)(Heartdrum, 2021)
NOTE: Updated paperback and ebook editions coming Feb. 2021.
High School
Dreaming in Indian: Contemporary Native American Voices by Lisa Charleyboy and Mary Beth Leatherdale (Annick, 2014)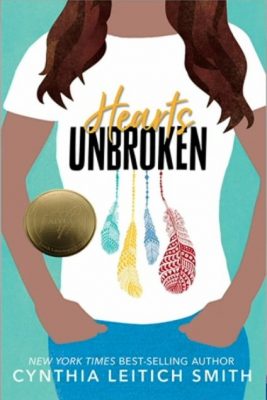 Hearts Unbroken by Cynthia Leitich Smith (Candlewick, 2018 hardcover, April 2020 paperback)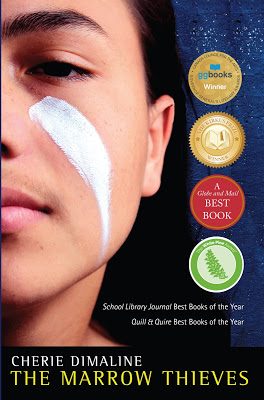 The Marrow Thieves by Cherie Dimaline (DCB, 2017)
Tales of the Mighty Code Talkers by Arigon Starr (Native Realities, 2016)
Note: "The graphic novel also features a history of the Code Talkers and a lesson plan for teachers who wish to use the book to teach students about the struggle and accomplishments of these Native American heroes."
More Teaching Resources 
Educator Resources and Newly Updated Bibliographies of Contemporary & Historical Native American Children's and Young Adult Books from CLSCLR. Or go straight to Educator Resources.
Native American Heritage Month from Lincolnwood (IL) Library. Provides a positive model for school and public libraries as well as highlighting recommended texts.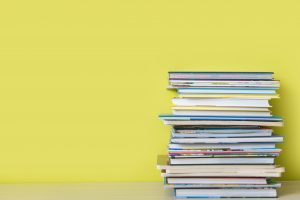 Native Knowledge 360° from the Smithsonian National Museum of the American Indian.
"Readers Are Realizing Their Hunger For Our Stories": Native Literature for Kids and Teens by Kelly Jenson from Book Riot. An engaging, extensive overview of the state of Native children's-YA books.
First Voices for Kids: words, phrases, songs and stories, and games in more than 50 Indigenous languages from the First Peoples' Cultural Council. Via Monique Gray Smith; sign up for her newsletter.
Publisher Guidelines on Fair Use for Online Storytimes & Read-Alouds during COVID-19 School Closures from Kate Messner. Note: School Library Journal also is keeping an updated list.
Teaching Respect for Native Peoples from Oyate.
American Indian Youth Literature Award Winners & Honorees from the American Indian Library Association. Note: Several of the books listed above are among the AIYLA winners and honorees.
Ongoing Coverage of Native/First Nations Books for Young Readers from Cynsations. CYN NOTE: Emphasis on author and illustrator interviews about new releases.
Historical Fiction by Native Writers from American Indians in Children's Literature. CYN NOTE: Organized by decade. SEE ALSO Tips for Teachers: Developing Instructional Materials About American Indians.
7 Native-Centered Books for Teaching K-12 Students by Kara Stewart from School Library Journal. PEEK: "Certainly, with increasing awareness of social and racial justice, many librarians and teachers are using Native-centered books in their instruction, and not just for cultural learning or social studies."
COVID-19 Resources from We Need Diverse Books. Note: Scroll to Resources for Parents and Educators.
Native-owned & Independent Bookstores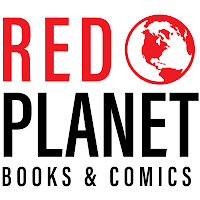 Please also consider supporting my local independent bookstore, BookPeople of Austin. Or buy from one of my favorite brick-and-mortar indies, Blue Willow Bookshop of Houston, which is shipping directly from the store. You can support more local bookstores at Bookshop and, to do the same for audio books, try Libro.fm.
Links above include additional purchase opportunities for ebooks that may not be available through indie outlets. Regarding the above books that are available in an electronic edition, those ebooks are likely for sale via multiple retailers.
Reminder: You may be able to check out ebooks and audio books online via your local public library. Please support public and school libraries.