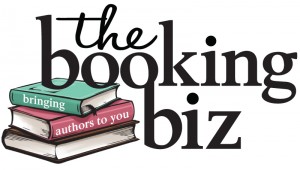 Speaker-teacher event inquiries and invitations for Cynthia Leitich Smith should be directed to Carmen Oliver at The Booking Biz.
Cynthia has been featured as a children's-YA author/speaker at the Native American Authors Conference, Reading the World, the Texas Teen Book Festival, the Texas Book Festival, the National Book Festival, the Virginia Hamilton Conference, and the SCBWI annual conference as well as at bookstores, elementary/middle/high schools, public libraries (including the New York Public Library), universities, and at conferences of such organizations as: the Texas Library Association, the American Library Association, the International Reading Association, the National Council of Teachers of English, The Association of Writers and Writing Programs, etc.
She also has been featured as a children's-YA writing teacher at a Highlights Foundation workshop, A Room of Her Own workshop, the Writing and Illustrating for Young Readers conference, the Writers' League of Texas, various SCBWI regional chapters, etc., and she is a member of the faculty of the MFA program in Writing for Children and Young Adults at Vermont College of Fine Arts.