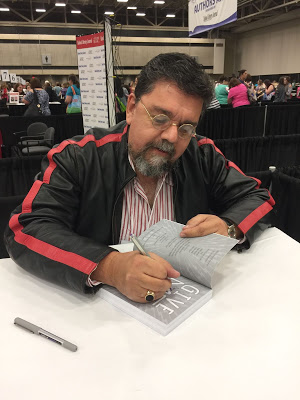 Eric Gansworth signing Give Me Some Truth
at 2018 Texas Library Association conference.
By Traci Sorell
Eric Gansworth is the YA author of Give Me Some Truth (Arthur A. Levine/Scholastic, May 29, 2018). From the promotional copy:
Carson Mastick is entering his senior year of high school and desperate to make his mark, on the reservation and off.
Continue Reading Author Interview: Eric Gansworth on Give Me Some Truth »