Cynsational reporters offer news, interviews, and articles from around the world and on various topics in children's-YA literature, writing, and publishing.
Inspiration & The Writer's Heart
Carol Coven Grannick is an author, poet, and chronicler of the ups and downs of the writer's life. Her award-winning novel in verse, Reeni's Turn, will debut from Regal House/Fitzroy Books in September, 2020. Her poetry and fiction for the very young has appeared or is forthcoming in Cricket, Ladybug, Highlights, Hello, and Babybug, and her lyrical, humorous picture book manuscripts are—true to her persistent nature—out on submission!
Even before Carol became a clinical social worker, she chronicled the ups and downs of life for her high school newspaper, Trapeze, and later went on to publish essays and articles in multiple magazines.
But when her heart, mind, and fingers turned to creating children's literature in, she believed the emotional, psychological ups and downs of the journey needed attention. As hard as she worked to learn the tools of the craft and practice, practice, practice them, she knew that her strengths of emotional resilience, persistence, and "learned optimism" would keep her moving forward, however long and bumpy the journey could be.
In those early years, Carol shared her knowledge about creating and maintaining optimism in a first article for the SCBWI Bulletin, and that led to a long-running column—now titled "The Inside Story"—in her Illinois chapter's Prairie Wind. She believes that writers who share their experiences with authenticity and honesty can support and enable the journeys of others.
Carol lives with her husband in Chicagoland, and treasures her family, friends, and weekly visits to her favorite early childhood center to read to and talk with very young children. She spends much of her non-writing time with family or friends, and in political and social action work.
Native/First Nations & Picture Books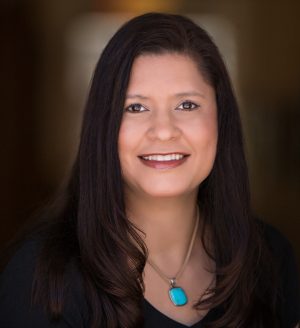 Kim Rogers writes books, short stories, and poems across all children's literature age groups.
Her work has been published in Highlights for Children, Guideposts Sweet 16, the Chicken Soup for the Soul series, and many other publications.
Kim is an enrolled member of Wichita and Affiliated Tribes  and the National Native American Boarding School Healing Coalition. Much of her current writing highlights her Wichita heritage. She lives in Oklahoma with her husband, two boys, and one ornery, but very cute Chiweenie dog named Lucky.
She is represented by Tricia Lawrence at Erin Murphy Literary Agency.
Books by Neurodiverse Authors
Rebecca Kirshenbaum has an MFA in WCYA from VCFA, an MA in children's literature from Simmons University, and an MA in English literature from Columbia. She really, really likes being a student. She grew up in Cleveland and roots for all Cleveland sports teams even though she now lives in Boston.
She lives with her husband Mark, her teenage sons, Caleb and Eli, plus a lot of animals – guinea pigs Frisky and Sprinkles, a bunch of fish, and her family's therapy dog (aka best dog in the world), Quimby. (All you kidlit people should get the Ramona reference!). When not reading and writing, she teaches fourth and fifth grade literacy and organizes her bookshelves in rainbow order.
Environment & Reporter at Large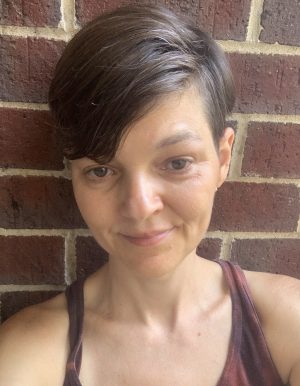 Robin Galbraith holds an M.F.A. in Writing for Children and Young Adults from the Vermont College of Fine Arts. She worked as a Cynsations intern with Cynthia Leitich Smith from October 2017 until May 2019. Halloween is Robin's favorite holiday because she gets to dress up like a witch and give out books for her Halloween Book Project.
Robin enjoys writing stories that imagine what our world would like if we took care of the Earth and addressed climate change. This story research lead her to become a volunteer for the Pachamama Alliance, facilitating workshops on Project Drawdown, a comprehensive plan to reverse global warming by 2050. Robin is also part of a volunteer team creating Project Drawdown lesson plans for teachers.
International
Asia, Australia & New Zealand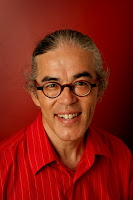 With more than 35 titles in traditional and digital formats, including picture books, non-fiction, historical fiction, a musical libretto and an animation storyline, Christopher Cheng is well experienced in Australian children's literature.
He conducts workshops and residences for children and adults and holds an M.A. in Children's Literature. He is a board member for the Asian Festival of Children's Content and on the International Advisory Board and co-regional advisor (Australia and New Zealand) for the SCBWI.
A recipient of the SCBWI Member of the Year and the Lady Cutler Award for services to children's literature, Chris is a devoted advocate of children's literature, speaking at festivals worldwide. Read an interview with Christopher.
Europe
Angela Cerrito
is a pediatric physical therapist by day and a writer by night. She thinks she has the two best jobs in the world.
Her novel, The Safest Lie (Holiday House), was named a finalist for the 2015 Jewish Book Award, a Sydney Taylor Notable Book for Older Readers and a Notable Social Studies Book for Young People.
Angela coordinates the SCBWI Bologna interview series and volunteers as SCBWI's Assistant International Advisor.
Read an interview with Angela.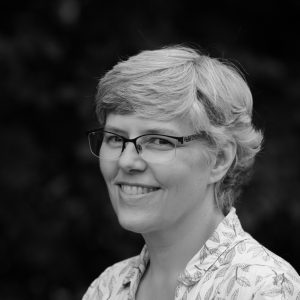 Originally from the U.S., Elisabeth Norton now lives with her family in Switzerland, where she writes picture books, chapter books and middle grade novels and serves as the regional advisor for the Swiss region of the Society of Children's Book Writers & Illustrators.
When not reading or writing, Elisabeth can usually be found knitting, hiking in the mountains or walking along the river in the forest near her home.
Read an interview with Elisabeth.
Reporters At Large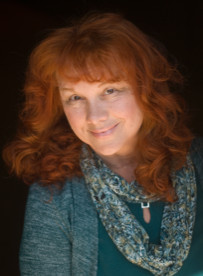 Linda Joy Singleton is the author of over 50 books for children, including Curious Cat Spy Club, The Seer (Llewellyn/Flux) and Dead Girl series (North Star Editions). She's also written picture books, her most recent are Crane and Crane (Chronicle),  Lucy Loves Goosey (Simon & Schuster) and A Cat Is Better (Little Bee Books).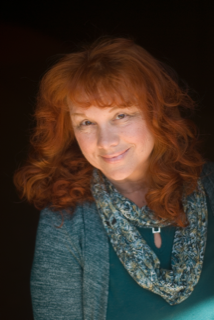 She wrote her first animal story when she was eight, dreaming of being a published author—and that dream came true! She's a longtime member of SCBWI and Sisters in Crime, a frequent speaker at schools, libraries, and conferences.
She lives in the Northern California foothills, surrounded by a menagerie of animals including dogs, cats, peacocks, horses and pigs.
Read a guest post from Linda.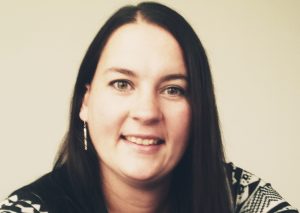 Bree Bender is a life-long Oregonian and holds an MFA in Writing for Children and Young Adults from Vermont College of Fine Arts. Though her heart belongs to writing for Middle Grade readers, she has also been known to dabble in the world of Young Adult literature.
Bree is the creator and founder of multiple writing courses for teens in her area, including Inked! Creative Writing Workshop for Teens in partnership with the Sandy Oregon Public Library.
When Bree is not writing, she can be found chasing her three amazing kids on the beaches of the Oregon Coast, drinking a really good cup of black coffee, or searching the stars for answers about life. You can find her on Instagram @breebenderwrites or her home away from home, www.breebender.com.