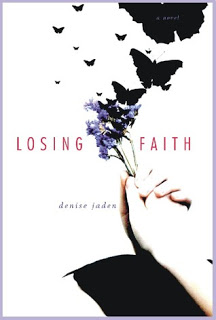 Denise Jaden is the first time author of Losing Faith (Simon Pulse, 2010). From the promotional copy:
A terrible secret. A terrible fate.
When Brie's sister, Faith, dies suddenly, Brie's world falls apart. As she goes through the bizarre and devastating process of mourning the sister she never understood and barely even liked, everything in her life seems to spiral farther and farther off course.