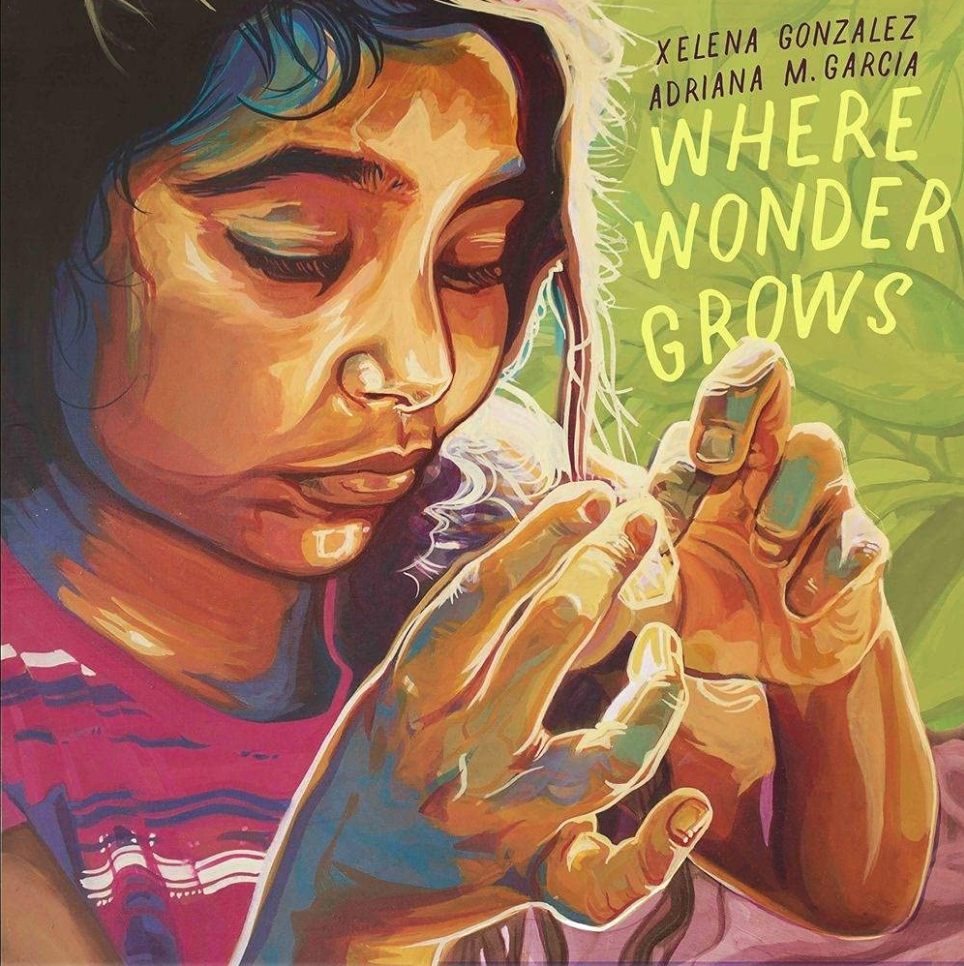 By Cynthia Leitich Smith, Gayleen Rabakukk, Stephani Eaton, Suma Subramaniam, Bree Rae, AJ Eversole and Gail Vannelli for Cynsations
Spotlight Image: Where Wonder Grows by Xelena González, illustrated by Adriana M. Garcia (Cinco Puntos Press, 2022).
Author/Illustrator Insights
Q&A With Nina Moreno, Join the Club, Maggie Diaz by Laia Feliu from We Need Diverse Books. Peek: "An important beat that I try to thread into all of my stories, whether they're YA or MG, is to show young readers that their time is theirs….I want to provide space for readers to be themselves, to get lost in hobbies, stories, and interests just because. No conditions or grade necessary."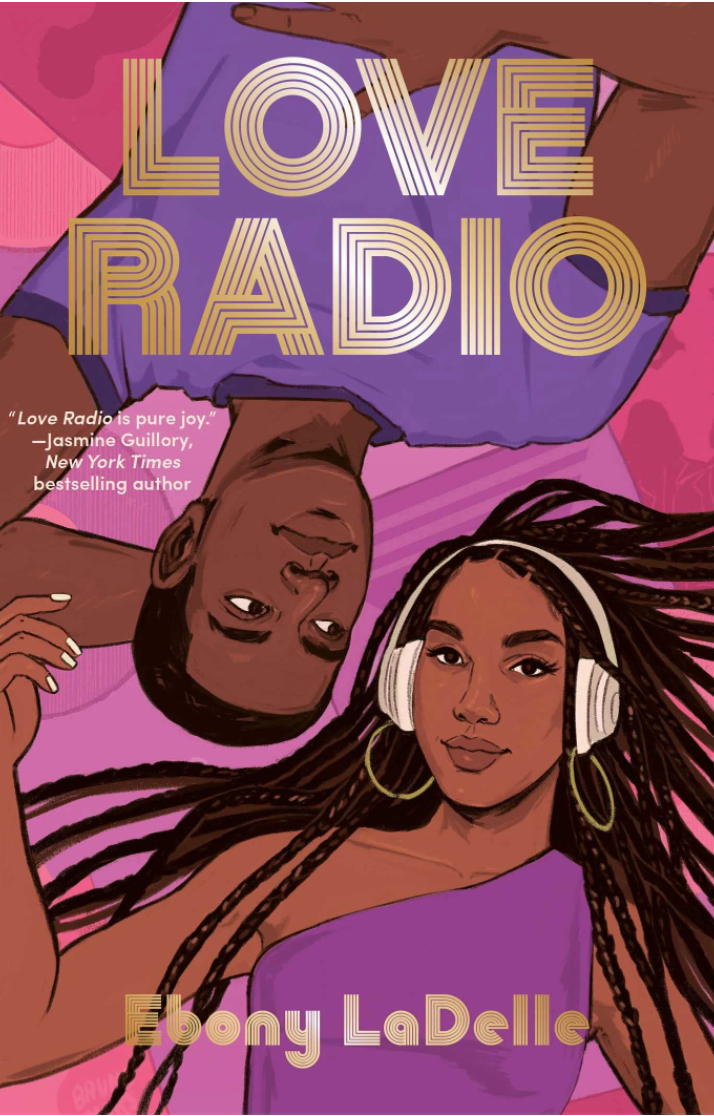 What's the Buzz: "Love Radio" by Iyana Jones from Publishers Weekly. Peek: "LaDelle hopes to use her novels as a 'teachable moment.' [Ebony LaDelle:] 'I'm going to try to teach [about empowering figures] in every book that I write, in some way…I'm always thinking to myself, 'What could I have used to make me feel stronger or better or more confident in myself as a woman?'"
Five Questions for Ruta Sepetys from The Horn Book. Peek: "To achieve balance, I focus on the human aspect. I've spent years researching stories of adversity and I often find that within the hardships, elements of hope shine through. Amidst wars, armed conflict, exile, and tyranny people were still able to embrace key elements of the human experience—like falling in love."
Q&A With Author Alex Gino by Jackie Wright from Cedar Blueprints. Peek: "Language is shifting. Language is changing. Language is growing. We are finding ourselves. As a writer,…I want to be reflecting new words, but I also want to be reflecting that change. So I…include that in my stories—people talking about the language they use. And people…acknowledging within the stories that the words are changing."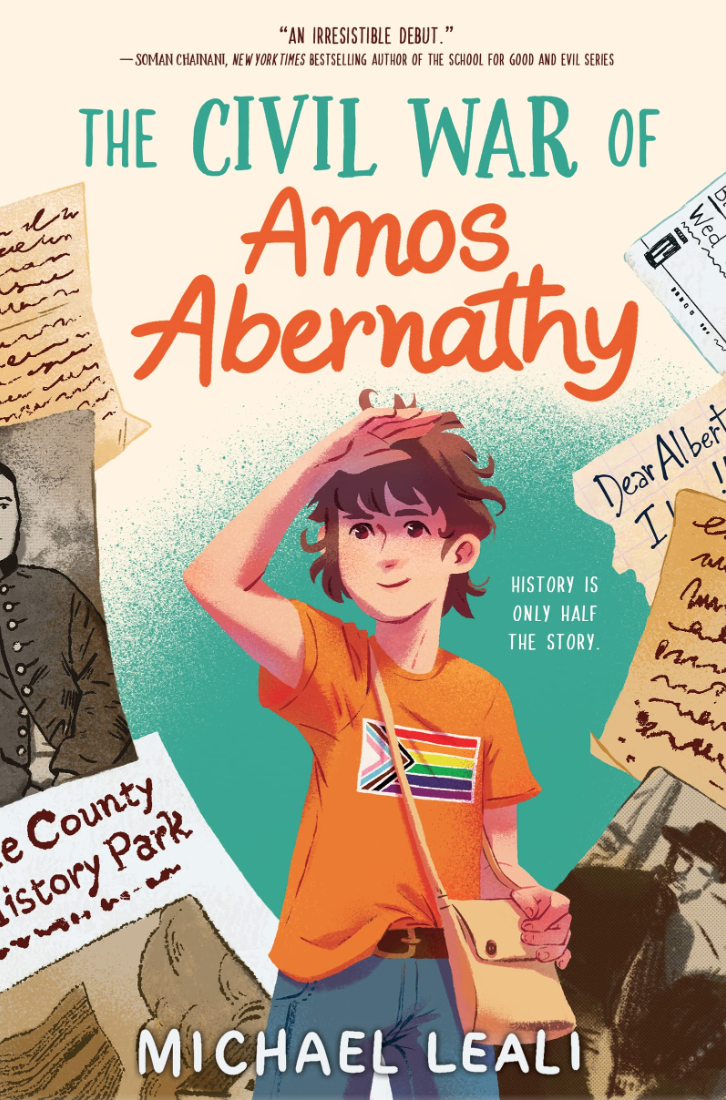 Interview With Debut Author and High School ELA Teacher, Michael Leali with Kate Narita from Chalk + Ink. Peek: "Books are the way we get to know how other people exist. They are the greatest tools we have to empathize. And if we aren't reading outside our lived experience, we are missing out on beautiful opportunities to better know who we are and who the people are around us."
Equity & Inclusion
Introducing World of Stories by Carol Felicio from We Need Diverse Books. Peek: "The World of Stories series responsively retells a classic folktale with culturally relevant animals, food, and settings. These adventures are set in diverse areas around the world and come with lesson plans and activities that will encourage children to learn more about other countries and cultures. They are also available in many bilingual editions…."
New Book Alert: Coming of Age: 13 B'nai Mitzvah Stories from Elisa Zied. Peek: [Nancy Krulik:] "I am a strong believer in the importance of people seeing themselves represented in books. For Jewish kids, particularly those who don't live in predominantly Jewish communities, reading the stories in this collection can help validate who they are, and show them that there are plenty of other soon-to-be 13-year-olds with the same questions and struggles."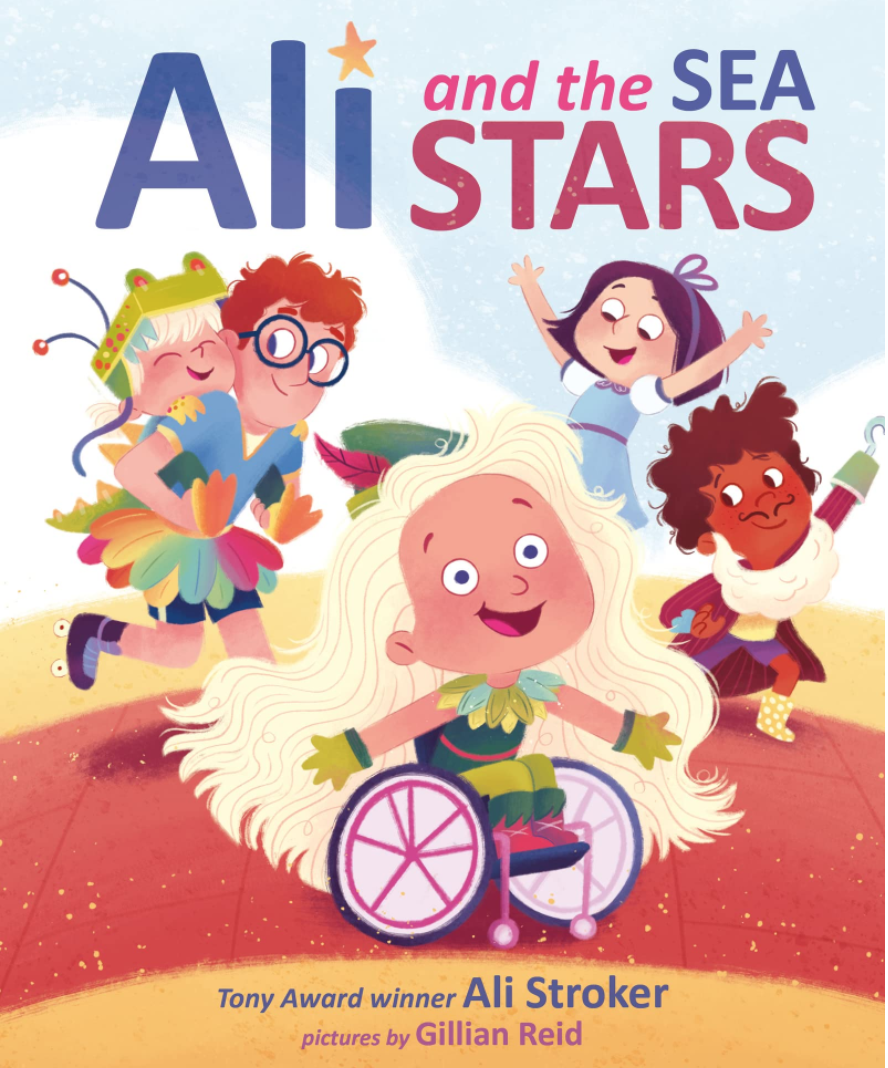 Q&A With Ali Stroker by Mary M. Jones from Publishers Weekly. Peek: "I was drawn to writing and creating books because, when I was a little kid growing up in a wheelchair, I didn't have much representation, especially in books or on TV. There was a real drive for me to create that for this next generation of young kids with disabilities."
Jen Ferguson's Debut The Summer of Bitter and Sweet Is a Romance That Refuses Simplification by Karis Rogerson from We Need Diverse Books. Peek: "[Stories] are about how we experience our humanity, and…engage with the world…That's political. And will remain so until human rights exist for all of us, until LGBTQIA+ books aren't challenged and banned, until equity is practiced and reaffirmed everywhere, until we don't need organizations like We Need Diverse Books, Lambda Legal, or Indigenous Vision."
Q&A With Tashie Bhuiyan, A Show for Two by Danielle Wilkinson from We Need Diverse Books. Peek: "I think a lot of the time in immigrant households, you feel like you owe your parents something because they've sacrificed so much to get you to a westernized country and get you a good education and a good lifestyle…But at what point do you recognize that you don't owe them for that?"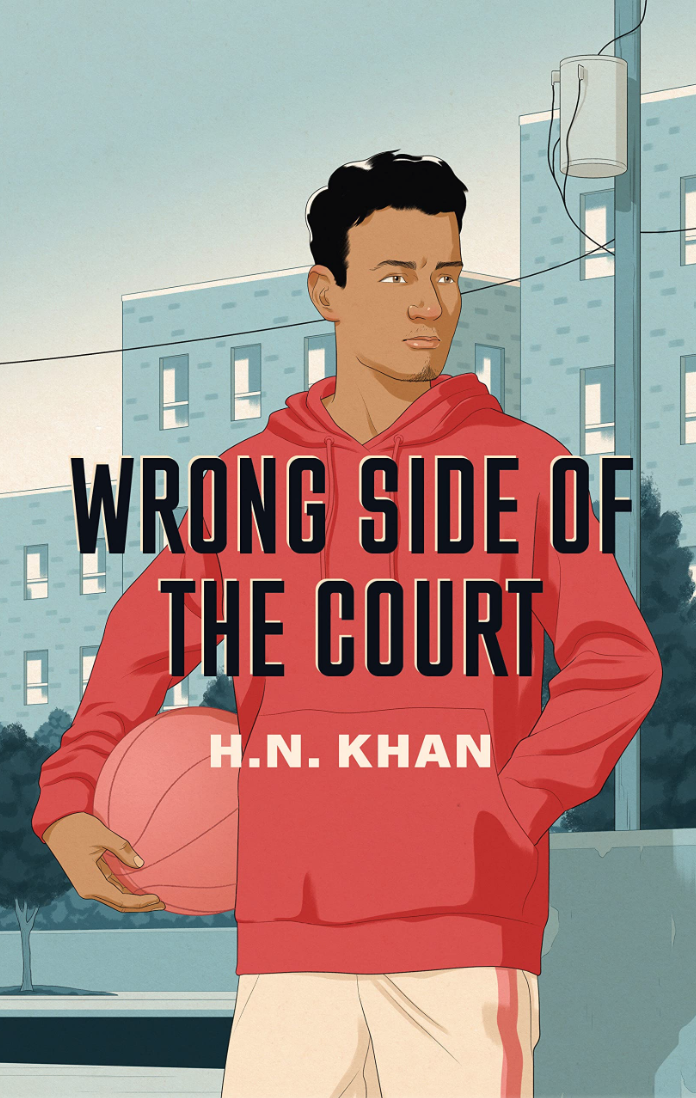 Debut Author Interview: H.N. Khan and Wrong Side of the Court…. by Natalie Aguirre from Literary Rambles. Peek: "I had an inkling that had I read a book that had a protagonist that mirrored some of my experiences growing up, maybe I would've felt less alienated….[T]hat's when it became more about…wanting to write something that might help even one immigrant teen more easily navigate their chaotic teenage years and feel seen."
Replacing #OwnVoices: Promoting Diverse Library Books With Specificity by Gianna Macchia from We Need Diverse Books. Peek: [Gabby Womack, College Librarian:] "When I want to share or promote diverse content I usually look into the representation within the book and the author's identity (if they've defined it). Some…hashtags I use to indicate that are: #DiverseBooks #BlackAuthor (or other variations, depending on race or ethnicity) #Lgbtq (and/or more specific like #gay or #sapphic) #disabled #ChronicPain or #ChronicIllness #DecolonizeYourBookshelf."
Writing Craft
How Important Is Genre When Pitching and Promoting Your Book? by Sangeeta Mehta from Jane Friedman. Peek: [T.S. Ferguson, Azantian Literary Agency:] "Genre is very important to include. The purpose of your query letter is to intrigue the agent enough to want to start reading your work. Being able to give a sense of what type of book you're asking them to read is a crucial part of that. It also shows you know your market."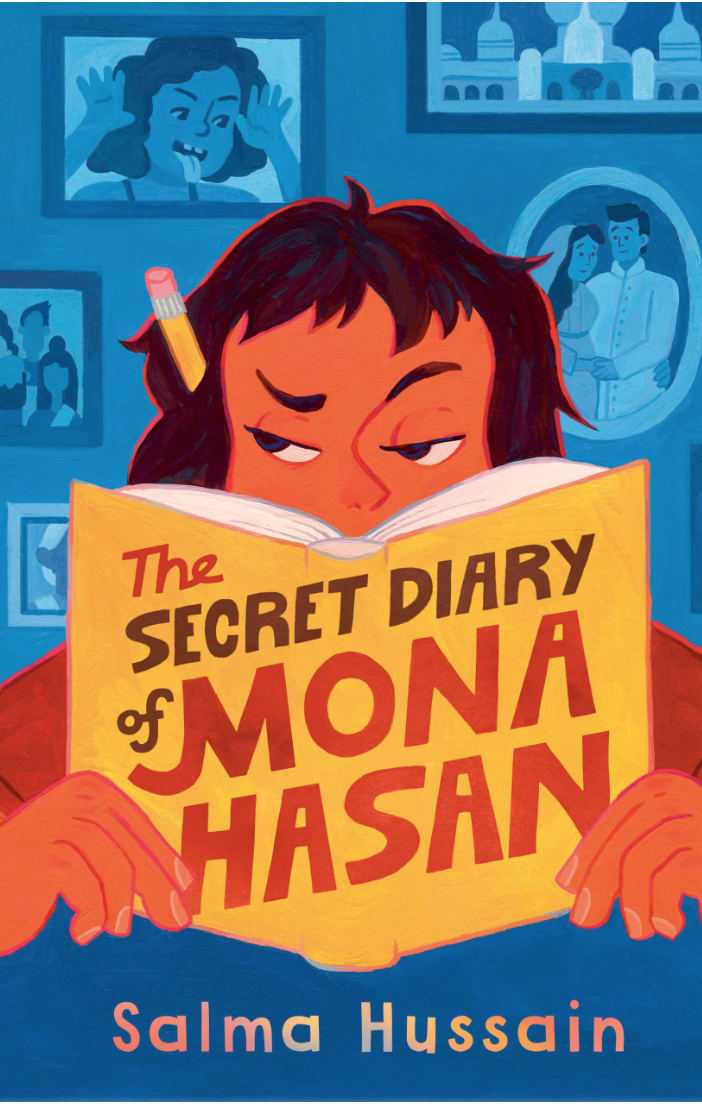 Author Spotlight: Salma Hussain from KidLit411. Peek: "I had two writing groups and met up with them monthly. I also completed an invaluable mentorship program through Diaspora Dialogues…, after which I submitted 10 sample pages to a program called Pitch Perfect…At this program…[i]t just so happened that my industry professional was a literary agent who instantly 'got' the story…."
Emily X.R. Pan and Christina Soontornvat: Centering Asian Experience from Shelf Awareness. Peek: [Christina Soontornvat:] "I don't know how many drafts I wrote…[M]aybe not quite 26.2, but a lot! I couldn't make it work—it felt unimportant and predictable….I had to put more of my own heart on the page. I rewrote the whole thing…, this time in first person. And something about doing that just cracked it open for me."
Author Interview: Kaitlyn Wells by Ryan G. Van Cleave from Only Picture Books. Peek: "Something I like to implement is called the heart mapping method, where you take a sheet of paper, draw a big heart in the center, and spend 15 to 30 minutes reflecting on what it was like growing up….[T]hose little nuggets of information can be threaded throughout your manuscript to breathe life into the characters…."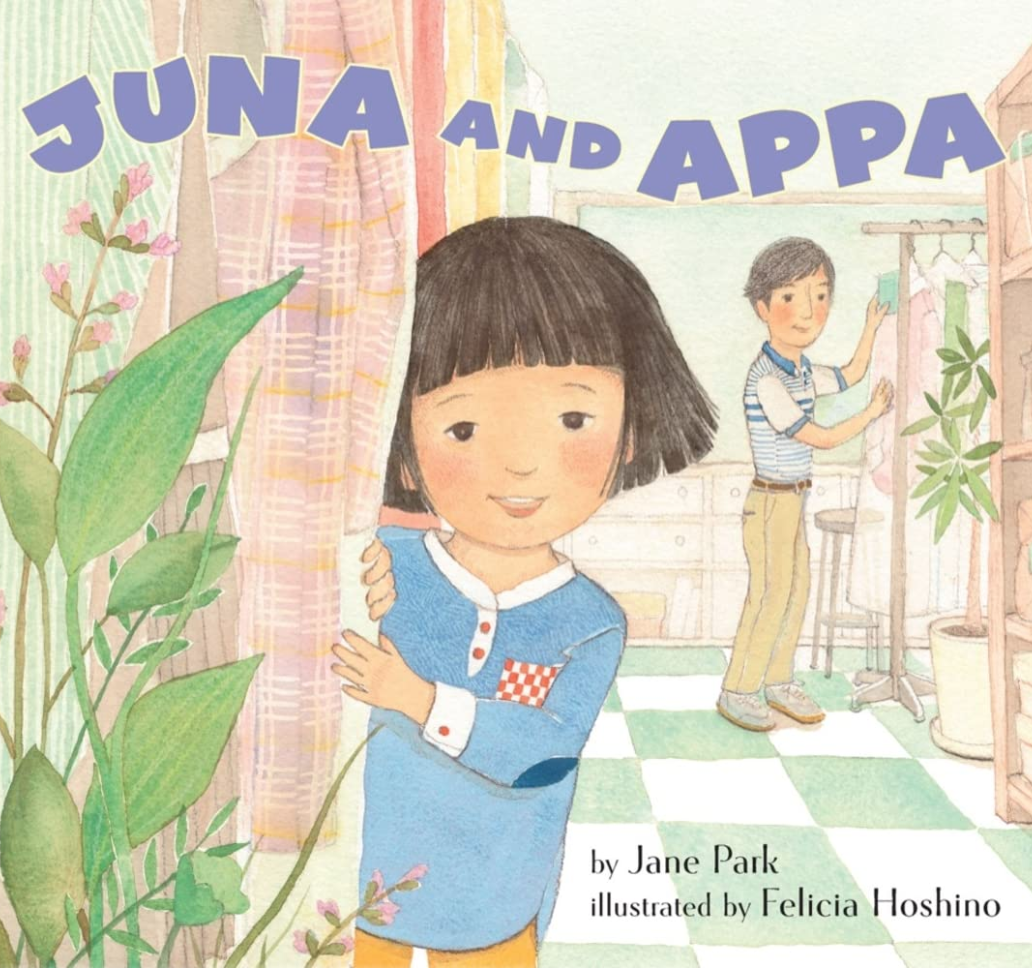 Talk to the Practitioner: Jane Park by Melissa Hart from The Writer. Peek: "When writing nonfiction scripts, I have a column for the words/sound and a column for the footage/images. This format helps me see the story visually when writing picture books, but in the final manuscript, art notes are generally not encouraged. So, after I write all the art notes…I go back and take them all out."
An Uplifting Trio of New Picture Books by Hope Lim, Mindy Yuksel, & NoNieqa Ramon by Laura Fineberg Cooper from Writer's Rumpus. Peek: [NoNieqa Ramos:] "[S]truggle has a message for you, only you have to dig a bit for it first…If you are struggling to write a scene, work on the outline. If you are struggling to write the main character, try a minor character's perspective. Maybe just do a personal journal for the day. No writing is wasted."
Libraries
Texas Library Association 2023 Call for Presentations. Peek: "The Conference Planning Committee…is seeking proposals for the TLA Annual Conference being held in Austin, Texas on April 19 to April 22! The…conference theme is Libraries Unite. The…goal is to unite all library workers in the common purpose of providing knowledge, information, and services that will enhance individual growth and benefit the community the library serves."
Publishing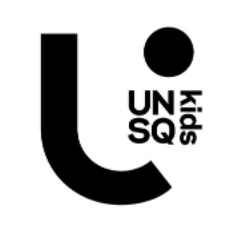 Wowing Young Readers: Close-up on Union Square Kids from Publishers Weekly. Peek: "Union Square Kids…want[s] every single kid to find a book on the…list that feels deeply special and personal to them….[W]e've narrowed in on three key goals: establish best-in-class quality for our books and our talent; publish unexpected titles that surprise, empower, and engage readers; and lead the way in growing the children's publishing market…."
Marketing
The Difference Between Book Reviews and Endorsements by Sandra Beckwith from Build Book Buzz. Peek: "Blurbs/endorsements/testimonials from influential people give your book credibility while reassuring your target audience that the book will deliver on its promise. Honest reviews, whether…from media outlets or readers, help readers decide if your book is what they're looking for…Make sure you've got strategies for soliciting both reviews and endorsements in your book marketing plan."
Education/Other Resources/Events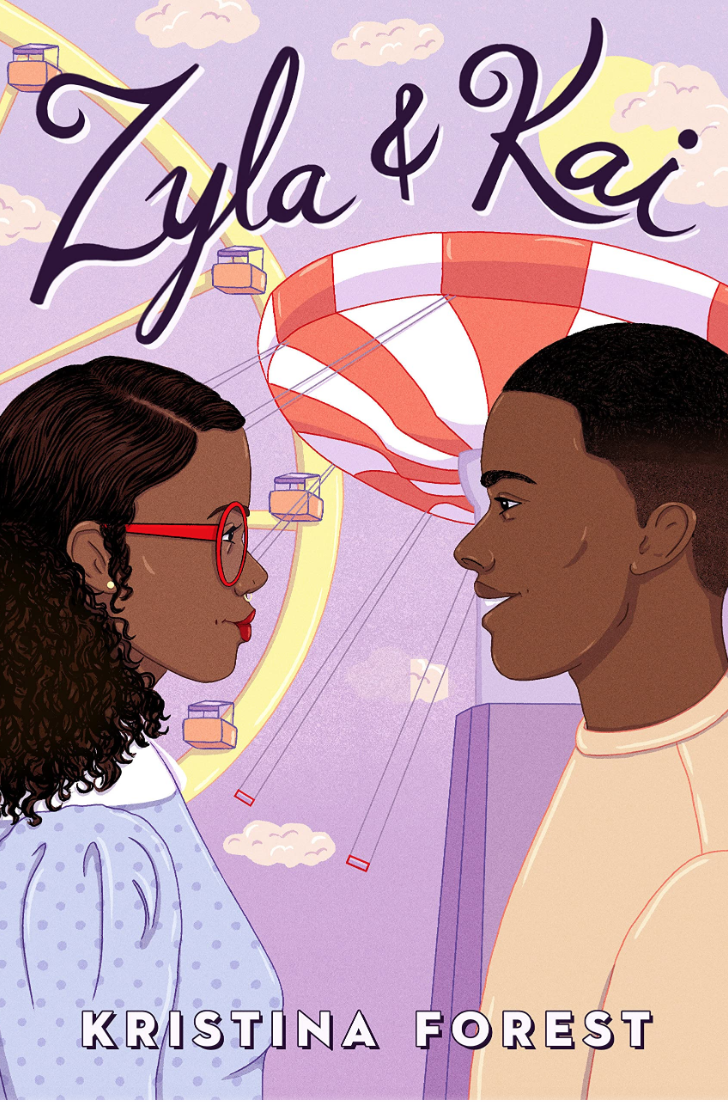 The Ripped Bodice bookstore presents Kristina Forest in conversation with Maurene Goo to celebrate Kristina's new book Zyla & Kai (Kokila, 2022), and to "chat about all things YA romance!" This Facebook Live event takes place June 5 at 5 p.m. pacific, 7 p.m. central, 8 p.m. eastern. To watch the event, go to www.facebook.com/therippedbodiceLA.
Reminder! Publishers Weekly's virtual U.S. Book Show: Connecting the Community. Building Buzz Around Books will be held May 23 to May 26. The show "serves the global bookselling and book publishing industry with top notch programming and robust online exhibits halls, providing the best backdrop for building buzz around books and connecting the publishing community." Explore the packed schedule and register here.
Abu Dhabi's Book Fair Seeks to Inspire by Ed Nawotka from Publishers Weekly. Peek: "The Abu Dhabi International Book Fair is returning this May 23 to May 29 to the ADNEC Exhibition Center in Abu Dhabi. The theme…is "Inspire. Create. Enrich." and the motto is "Reading is seeing." It will offer more than 450 events, including numerous leading literary and cultural figures from the region and around the world."
Awards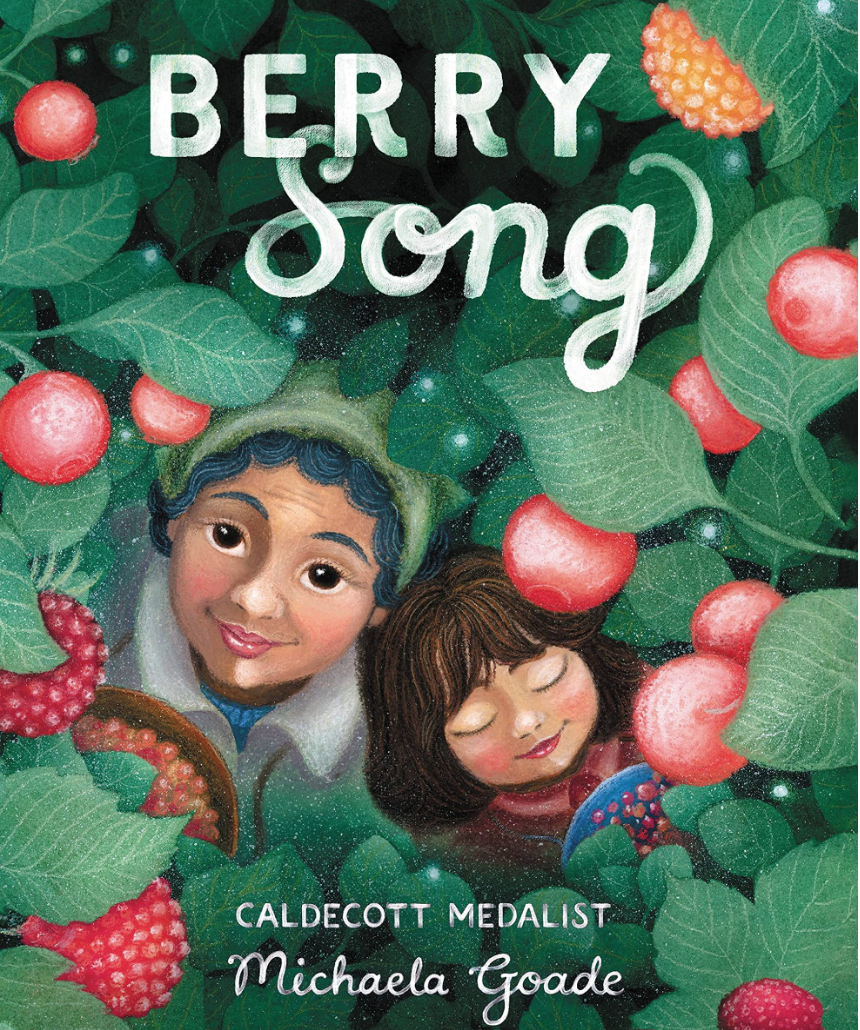 2022 Books From American Indian Youth Literature Award Winners. Check out the sixteen 2022 book releases by authors/illustrators who were past winners of the American Indian Youth Literature Awards.
From Trend to Norm: How the Last Twenty Years of the Newbery Can Guide Us by Linda Sue Park from The Horn Book. Peek: "The numbers clearly demonstrate that things are changing for the better, with Newbery books becoming more welcoming, more inclusive, more loving, of readers from all backgrounds….[and] in scope and possibility…[T]he question now is, how do we sustain the change…to ensure that the trend becomes the norm—not only with award winners, but throughout publishing?"
Congratulations to the 2021-202222 winner and nominees of the Massachusetts Children's Book Award. The winner is The Wild Robot by Peter Brown (Little, Brown Books for Young Readers, 2016). The 2022-23 nominees include Ancestor Approved: Intertribal Stories for Kids, edited by Cynthia Leitich Smith (Heartdrum, 2021), Black Brother, Black Brother by Jewell Parker Rhodes (Little, Brown Books for Young Readers, 2020), and The Total Eclipse of Nestor Lopez by Adrianna Cuevas (Farrar, Straus and Giroux (BYR), 2020).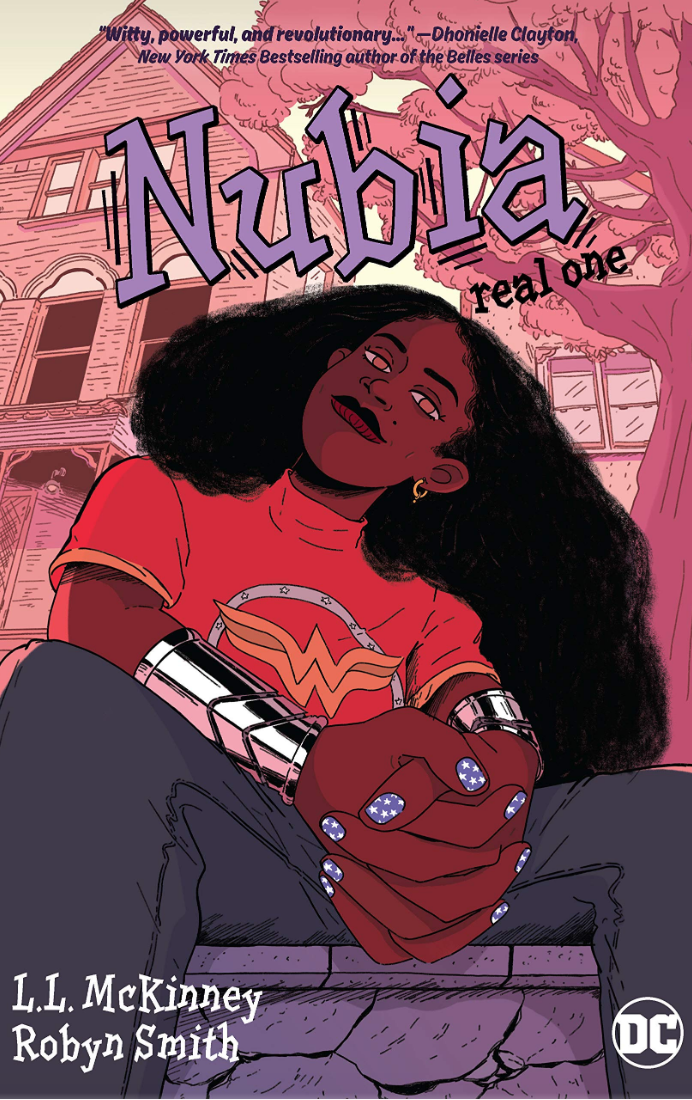 Voting for the 2022-2023 nominees of the Michigan Great Lakes Great Books Awards is open in grade categories of K-1 Books, 2-3 Books, 4-5 Books, 6-8 Books, and 9-12 Books. The books are nominated by Michigan librarians and teachers and voted on by Michigan K-12 students. Vote for your favorite nominees here by Jan. 14, 2023. Winners will be announced at the 2023 Michigan Reading Association's Annual Conference in March 2023.
Congratulations to the winners of the 2022 William Allen White Children's Book Award: Wildfire by Rodman Philbrick (Scholastic Inc., 2019)(Voters in Grades 3- 5) and The Remarkable Journey of Coyote Sunrise by Dan Gemeinhart (Henry Holt and Co. (BYR), 2019)(Voters in Grades 6-8). The award was established "to encourage the children of Kansas to read and enjoy good books."
Lee & Low Books Announces the 2022 New Visions Award Winner. Peek: "Tu Books…is thrilled to announce the results of its ninth annual New Visions Award for new authors of color. This year, Nicki Jay…won the New Visions Award for her manuscript, The Marassa: Birth*Life*Death Book I….[The] Award is given to a middle grade or young adult manuscript by a new author of color or Indigenous/Native author."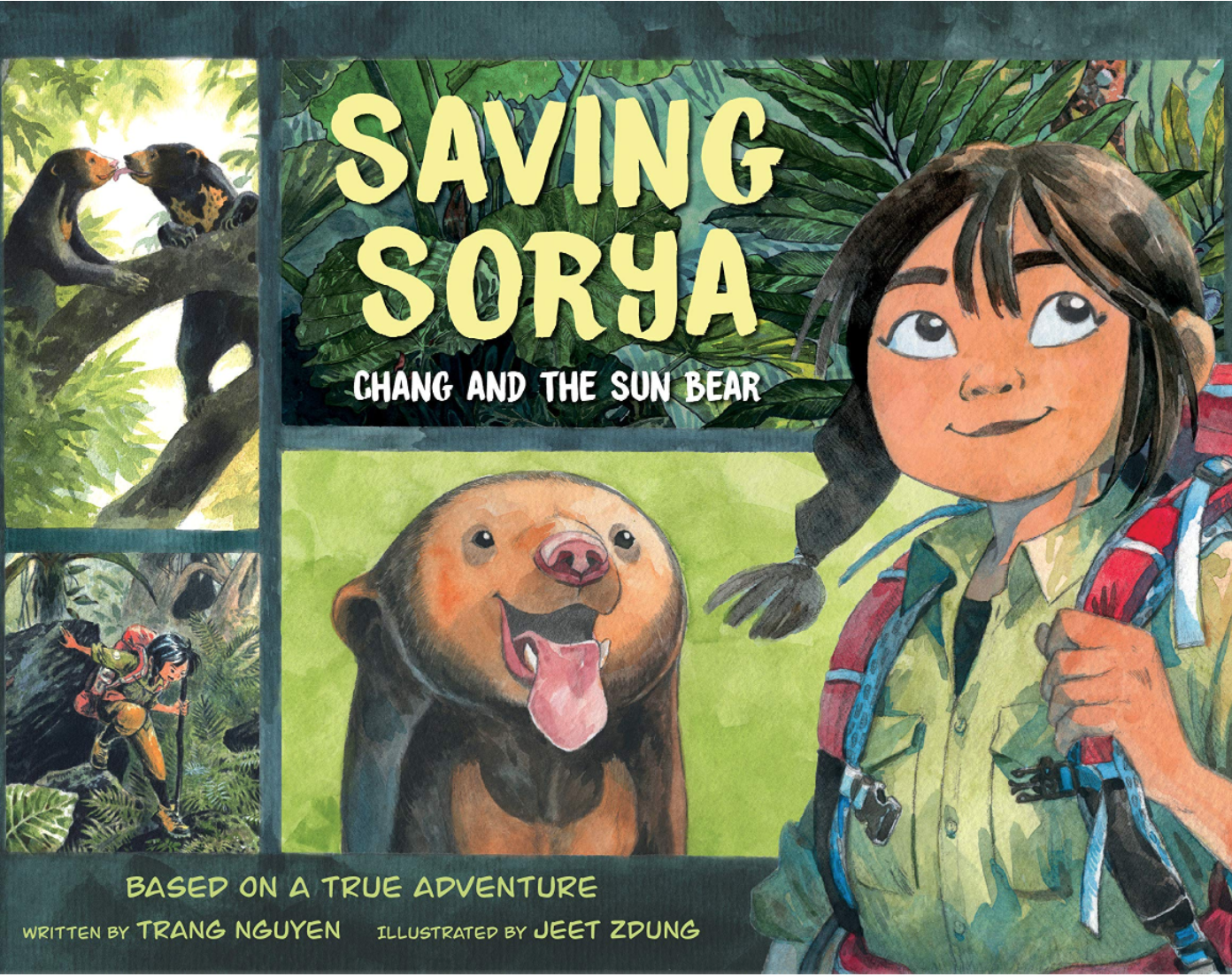 Congratulations to the 2022 Eisner Award Nominees, especially in the categories of Early Readers (up to age 8), Kids (ages 9-12), and Teens (ages 13-17). "[T]his year's nominees in 32 categories reflect the wide range of material being published in the U.S. today in comics and graphic novel media….The Eisner Award trophies will be presented in a gala awards ceremony to be held during Comic-Con on the evening of July 22."
Congratulations to the winners of the Sheikh Zayed Book Award, especially in the Children's Literature category, in which the winner is Syrian writer Maria Daadoush for The Mystery of the Glass Ball (Dar Al-Saqi, 2021).
Congratulations to winners of the 15th Annual Whitney Awards, and especially to Rosalyn Eves for Beyond the Mapped Stars (Knopf Books for Young Readers, 2021)(Young Adult General and Novel of the Year), Shannen Camp for Entanglement (Sugar Coated Press, 2021)(Young Adult Speculative), Breeana Shields for The Splendor (Page Street Kids, 2021)(Young Adult Fantasy), Kaela Rivera for Cece Rios and the Desert of Souls (HarperCollins, 2021)(Middle Grade), and Melanie Jacobson for So Not My Thing (Four Petal Press, 2021)(Romance).
Scholarships & Grants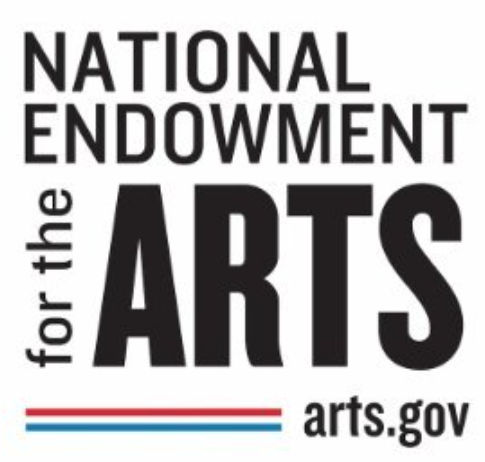 NEA Announces Second Round of 2022 Grants from Publishers Weekly. Peek: "The National Endowment for the Arts has announced its second round of grants for 2022, distributing a total of $91 million to arts organizations nationwide. 77 grants, totaling more than $1.5 million, will go to organizations focusing on the literary arts. Beneficiaries include the American Literary Translators Association, the Authors Guild,…[and] Lambda Literary,…among many others."
We Need Diverse Books' Emergency Fund for Diverse Creatives and Educators is accepting new applicants and has updated its eligibility criteria so more diverse creators and publishing professionals can apply, which includes freelancers, interns and K-12 educators experiencing financial need. Grants range from $500 to $1,000.
Submissions are open until June 15 for the 2022 QueerKidlit Mentorships for prepublished LGBTQ+ writers and illustrators "who would like guidance on a specific project for a period of three months….Mentors may help you with your submission materials, offer advice on the publishing industry, or work with you on craft." Apply here.
This Week at Cynsations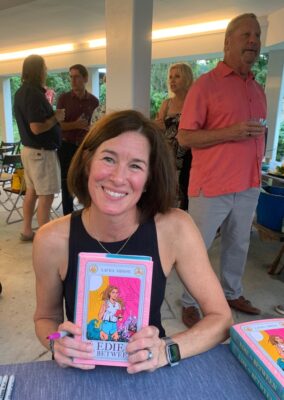 More Personally – Cynthia
Lucky me! Much of my week has been spent reading a YA novel revision draft for the Heartdrum list as well as manuscripts by Cynsations Team members. I also got to take a peek at an early cover comp for my own upcoming YA novel Harvest House (Candlewick, 2023). I couldn't be more excited about the story and will keep you posted as related news develops.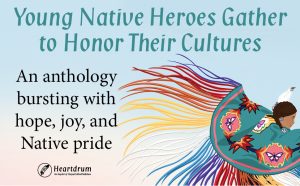 Thank you to students in Wisconsin and Atlanta for joining me online yesterday to talk about Ancestor Approved: Intertribal Stories for Kids (Heartdrum, 2022-2023)! I appreciated your kind attention and thoughtful questions. Keep reading, writing, and believing in yourselves.
I'm delighted that Ancestor Approved: Intertribal Stories for Kids (Heartdrum, 2021, 2022) is a nominee for the Michigan Great Lakes, Great Books Award (Grades 4-5).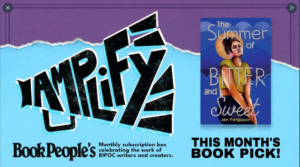 Amplify—the latest Books by Mail service from BookPeople—is a monthly subscription service that celebrates the work of BIPOC (Black, Indigenous, People of Color) writers and creators. I'm delighted my the focus on The Summer of Bitter and Sweet by Jen Ferguson (Heartdrum, 2022).
More Personally – Gayleen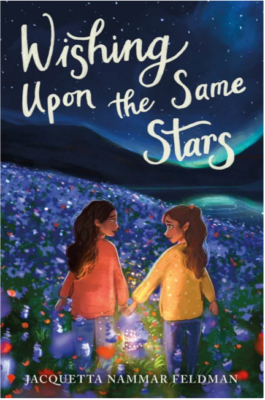 I am loving Jacquetta Nammar Feldman's debut, Wishing Upon the Same Stars (HarperCollins, 2022), and can't wait to share her New Voices interview with Cynsations readers next week!
Also, I wrote a post about wisteria vines for Travis County Master Gardeners.
More Personally – Suma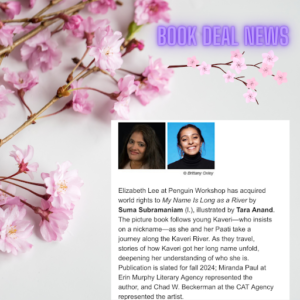 I'm thrilled to make the announcement of my upcoming picture book, My Name Is Long As A River. This story is a deeply personal one. Thank you to my lovely agent, Miranda Paul, brilliant editor, Elizabeth Lee, talented illustrator, Tara Anand and her agent, Chad W. Beckerman, and the team at Penguin Workshop for making this story a dream come true.