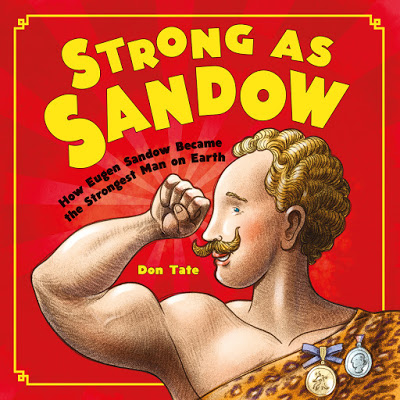 By Don Tate
My newest book babe, Strong As Sandow: How Eugen Sandow Became the Strongest Man on Earth (Charlesbridge, 2017), published earlier this fall.
To welcome "Sandow" into the world and to provide my new book babe with tools needed to flourish, I planned a full marketing blitz.
Marketing a new book is a shared effort between a book's creators and its publisher.
Continue Reading Guest Post: Don Tate on Proactive Promotion & Strong As Sandow »