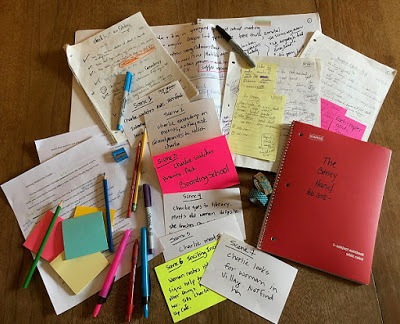 By Karen Kane
How you use feedback can make or break your story.
Which feedback do you follow?
Which feedback do you ignore?
Most importantly, how can you make sure the feedback you do use deepens your writing, and not derails it?
Here's what I know about feedback: you are in charge.
You are the gatekeeper for your stories. But to be a discerning gatekeeper—to know what feedback to use and what feedback to discard—you need to know yourself.
For me, knowing myself meant recognizing I didn't yet have what researchers Carol Dweck and Ellen Leggett call a "mastery-oriented mindset."
Dweck and Leggett studied how children handled putting together a difficult puzzle. Some children had a fixed mindset in regard to their abilities. Those children had pre-determined their skill level, and decided they were helpless to change that skill level and improve. But other children, also not good at solving the puzzle, were determined to become good at it.
Difficulties for mastery-oriented children were simply challenges to surmount; where as children with a fixed mindset "viewed their difficulties as failures, as indicative of low ability, and as insurmountable."
I realized I had a fixed mindset about my writing skills.
When I received critical feedback, I often felt frustrated and helpless.
What was I supposed to do with feedback that wasn't prescriptive? How was I supposed to make my story better with feedback if my writing skills were immutable?
Learning about Dweck and Ellen's research was a paradigm shift for me. I decided I could and would learn the craft skills needed to become a better writer. I would figure out what was working and what wasn't working in my stories. I would have a mastery-oriented mindset.
Here's something else I recognized in myself: I tended to abdicate my power to other people.
I wanted others to find what was wrong in my writing, and (most importantly) tell me how to fix it.
How you do anything is how you do everything—and I began to notice how this trait showed up in other areas of my life. It manifested in how I looked to other people to tell me the right way to parent or eat or decorate my home.
I didn't believe I could make the right choices for myself. I didn't trust myself to live my own life. Once I started thinking in terms of "mastery-oriented mindset" rather than a "fixed-mindset," I began to feel empowered.
I saw that other people don't have the "right" way—just their own way. And I, too, could figure out my own way, in my life and in my stories.
What do you need to know about yourself to figure out your own feedback process?
Start looking within yourself. You are the window into your writing.
Still, maybe you receive feedback and you aren't sure if it's right or wrong for your story. Or you don't know (yet) how to change what's not working.
Take that feedback you are not sure about and change it into questions about your writing. Similarly, if something isn't working in your story, ask yourself why it isn't working.
Write those questions on sticky notes. Keep them with you during the day as you do laundry, commute to work, eat lunch. Tell the universe you are listening. You are open for answers.
Sometimes I write down a plea—"Help me! I don't know what to do about X."
Then I wait. It's hard to stay with the questions and not force answers. We are so programmed to know and to know Now.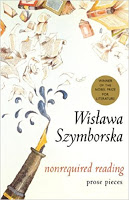 But expectant waiting is part of the journey. Not knowing can be a good thing.
Listen to what poet Wislawa Szymborska says about people following their passion:
"Their work becomes one continuous adventure as long as they manage to keep discovering new challenges in it. Difficulties and setbacks never quell their curiosity. A swarm of new questions emerges from every problem that they solve. Whatever inspiration is, it's born from a continuous 'I don't know.'"
Sometimes the best stuff emerges when we say, "I don't know," and face this not knowing with an open and curious mind. What are we not seeing? What can help us see?
When needed, it's imperative you are gentle with your writing and with yourself. Let your writing and yourself get stronger before you allow critical minds to delve in. Remind yourself that you have to write badly first into order to write well.
Telling myself that is the only way I can write. Otherwise I would be paralyzed.
Part of your job of gatekeeper is to only let in feedback that your story (and you) can handle at each stage.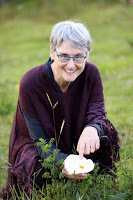 Jane Kurtz,
photo by Jen Candor
Writer Jane Kurtz, when working on a new story, will sometimes say to a reader, "I only need to hear what's working at this stage," and "which parts would make you keep reading?"
Eventually, of course, the time must come for a writer to open herself up to what Peter Elbow calls that "cold critical eye . . . ruthlessly discarding or changing anything that is not right."
But that's when you will use your mastery-oriented mindset as you sift through this critical feedback: figuring out what to keep, what to discard, and changing comments into questions.
Now you are using feedback to find the true essence of your writing, the true essence of what you are trying to say.
Lev Vygotsky said, "Through others, we become ourselves."
Through others, our stories can also become themselves—as long as we are attentive gatekeepers, allowing our stories to be deepened, and not derailed, by feedback.
Cynsational Notes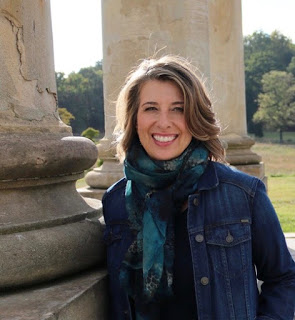 Kirkus Reviews described Charlie & Frog (Hyperion, 2018) as, "An enjoyable read that artfully mixes adventure, heart, and cultural competence."


Karen Kane's path to Charlie & Frog led her from a small village near Rochester, New York, to the bustle of Washington, D.C. The people she met along the way inspired her writing with their warmth and humor, especially those in the Deaf community.
Karen graduated from the National Technical Institute for the Deaf and received her MFA in Writing for Children and Young Adults from Vermont College of Fine Arts.
When she's not writing, Karen spends her days as a sign language interpreter at Gallaudet University or lost in the stacks of her local library.
Charlie & Frog is her first novel.