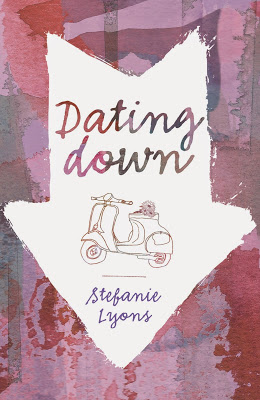 Stephanie Lyons is the first-time author of Dating Down (Flux, 2015). From the promotional copy:
At Café Hex, Samantha Henderson can imagine being the person she really wants to be.
It's her place to daydream about going to art school and getting away from her politician father. It's her place to imagine opening herself up to a new kind of connection, away from her family and the drama of high school.


Enter X—the boy she refuses to name. He's older, edgy, bohemian . . . in short, everything she thinks she needs.
Her family and friends try to warn her that there may be more to him than she sees, but still she stays with X, even as his chaos threatens to consume them both.


Told in waves of poetry—whispering, crashing—Dating Down is a portrait of exhilaration and pain and the kind of desire that drives a girl to risk everything.
In writing your story, did you ever find yourself concerned with how to best approach "edgy" behavior on the part of your characters? If so, what were your thoughts, and what did you conclude? Why do you think your decision was the right one?
I did struggle with how much to tell. My story is about a girl who spirals downward while in a bad relationship. It's odd because—as far as the drugs and partying—I didn't feel I needed to censor. But the sex, well, that was the part I wrote around for many edits until finally realizing it just wouldn't be honest if I didn't go there. So I did. And it hasn't been a problem out in the real world with readers.
I guess my new mantra is anytime I take off my seventeen-year-old hat and put on my writer's hat, I'm doing a disservice to the story.
As someone with a MFA in Writing for Children (and Young Adults), how did your education help you advance in your craft? What advice do you have for other MFA students/graduates in making the transition between school and publishing as a business?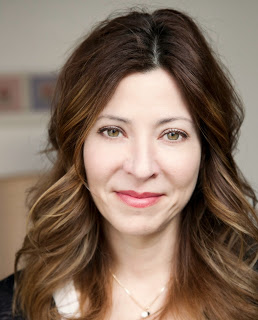 My MFA made all the difference. I was a sponge while I was at Vermont College of Fine Arts. Time there is an endless source of creative inspiration and information: The lectures and discussions. Talking about books. Why you did or didn't like a particular one. Turning something in on a monthly basis and knowing someone's on the other side ready to read it and help you make it better.
All these things gave me "aha" moments. And the people I met were super talented and supportive. I didn't just gain a degree, I gained lifelong writing friends.
As for advice for other MFA students making the transition, I'd definitely say, know that when you're creating something that is the creative process. Once you create it and turn it over to an agent or editor that is the business process.
The creative process is personal. The business process isn't. Learn to separate the two and you will have a much easier time.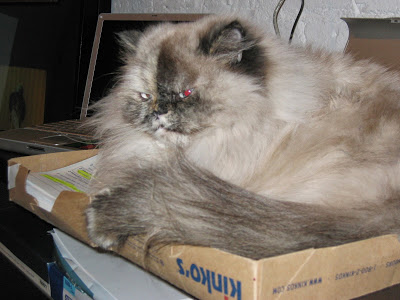 Ruby is a vital part of the creative process.