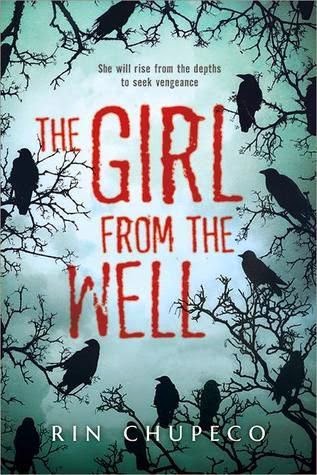 Scary & diverse
Thirteen Scary YA Books: Diverse Edition from Lee & Low. Peek: "Halloween is right around the corner. There's no better way to celebrate than by reading books that will scare you to pieces!"
Green Earth Book Awards from The Pirate Tree: Social Justice and Children's Literature. Peek: "Part of this celebration included a donation of 10,000 environmental books to schools. Each year Green Earth Book Awards are given to books in five categories: picture book, children's fiction and nonfiction, YA fiction and nonfiction."
Talents and Skills Thesaurus Entry: Strategic Thinking by Becca Puglisi from Writers Helping Writers. Peek: "The ability to accurately view and assess present-day reality in order to plan for and create the future that one desires (winning a game, reaching a personal goal, growing one's business, etc.)."
A Checklist to "See" Race/Culture in Kid/YA Books by Mitali Perkins from Mitali's Fire Escape. Peek: "Pay attention to how beauty is define." See also The Coretta Scott King Book Awards Book Fair by Julie Danielson from Kirkus Reviews.
Two Pages to Tell a Story by Yona Zeldis McDonough from Writer Unboxed. Peek: "If a short story is a babe in arms, a novel is like a grapefruit balanced on the back of an ant." See also Gender Bias in Writing & Publishing: Fact or Fiction by Julie Munroe Martin from Writer Unboxed.
An Author's Journey to Getting Back into Print by Eleanora E. Tate from The Brown Bookshelf. Peek: "…Phoenix Films adapted it into a television film in 1983 and it aired on Nickelodeon and PBS's Wonderworks all over the country. I don't remember which year the hardcover went out of print, but it did, and without even going into paperback!"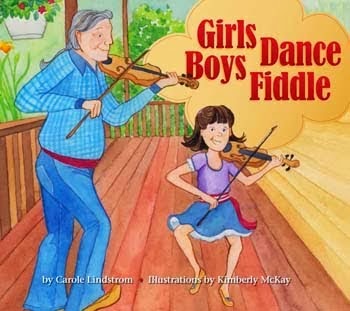 Metis characters & gender-expectations theme
Girls Dance, Boys Fiddle by Carole Lindstrom: a recommendation from Debbie Reese at American Indians in Children's Literature. Peek: "…I was swept into the story and curious to know more about the Red River Jig."
Historical Accuracy in Illustration: Shifting Standards or Stubborn Uncertainties? by Elizabeth Bird from A Fuse 8 Production at School Library Journal. Peek: "Can illustration ever really and truly be factual, just shy of simply copying a photograph? Should we hold historical fiction and historical nonfiction to different standards from one another?"
At Age 91, Island Artist Ashley Bryan Still Trying to "Tap That Inner Mystery of Who I Am" by Bill Trotter from The Bangor Daily News. Peek: "Born in the summer of 1923 in Harlem, New York, to a large family that traced its roots to the Caribbean island of Antigua, he could not escape the conflicts of the era."
Boo Hoo from Marion Dane Bauer. Peek: "Was I still grateful that night to be published and well enough regarded to be on the road? Of course. But that didn't keep the night from being dark." See also The Key to Rejection by Shannon O'Donnell from Project Mayhem.
Celebrate Yourself by Kathryn McCleary from Writer Unboxed. Peek: "…we can get so focused on what recognition and success look like in the world around us that we forget what success looks like to each of us, on our terms."
Get to Know the Finalists for the National Book Award
from National Public Radio. Peek: "The National Book Awards shortlists —
for fiction, nonfiction, poetry and young people's literature — were
announced Wednesday on Morning Edition…." Note: scroll for Young People's Literature.
Thoughts from an Author-Editor by Kate Brauning from Adventures in YA Publishing. Peek: "I've worked in publishing for about four years now (still just learning), and as an editor with first Month9Books and now Entangled Publishing, I've worked with a lot of clients on a lot of books. But this year, my debut novel is being published (How We Fall (Merit Press, November 2014))."
How True and Factual Does Your Memoir Need to Be? Five Principles by Brenda Peterson and Sarah Jane Freymann from Jane Friedman. Peek: "What is the memoirist's responsibility in telling the truth, the whole truth? What is our responsibility to others who share our story?"
A Writing Retreat Re-Defined by Kristi Holl from Writer's First Aid. Peek: "…let loose all those old ideas about what is nec­essary for a writing retreat to be 'real,' and open your mind and heart to another way of giving yourself this gift of self-care."
Cynsational Screening Room
Check out the book trailer for Imani's Moon by JaNay Brown-Wood, illustrated by Hazel Mitchell (Charlesbridge, 2014).
Via A Fuse 8 Production at School Library Journal:
Cynsational Giveaways
The winner of a signed copy of Atlantis Rising by T.A. Barron is Elaine in Missouri.
Enter to win a copy of the 2015 Children's Writer's and Illustrator's Market, edited by Chuck Sambuchino (Writer's Digest) from Carmela Martino at Teaching Authors.
This Week at Cynsations
More Personally
Great news! The Austin SCBWI chapter has instituted a scholarship for Writers of Diverse Characters. I hope that our example will lead other chapters and writing organizations to take similar action.
My children's books Jingle Dancer (Morrow, 2000), Rain Is Not My Indian Name (HarperCollins, 2001) and Indian Shoes (HarperCollins, 2002) join Joseph Bruchac's The Heart of a Chief (Dial, 1998) as companion books to Louise Erdrich's The Round House (Harper, 2012) for Saratoga Reads!
I look forward to traveling to Saratoga Springs, New York to celebrate! See more information.
Do you like my Cynthia Leitich Smith author page at Facebook? I'm somewhat stunned to report that I've passed 5,000 followers (and counting) over there, and the comments section is pretty lively.
Reminder: my e-edition of Blessed (Candlewick) is on sale this month for only $1.99. A perfect Halloween read–check it out! See also Blessed: A Conversation with Cynthia Leitich Smith.
Congratulations to fellow Austinite Christina Soontornvat on the sale of her debut picture book to Nancy Paulsen Books!

New logo!
We Need Diverse Books Announces Walter Dean Myers Awards and Grants by Claire Kirch from Publishers Weekly. Peek: "The Walter Dean Myers Award…nicknamed
The Walter, will recognize published authors from diverse backgrounds
who celebrate diversity in their writing… In addition…grants will be
awarded to up-and-coming, unpublished writers and illustrators who are creating diverse works and require financial support…." Note: I'm an advisory board member of WNDB.
Personal Links
Cynsational Events
Cynthia Leitich Smith will speak on a panel "Where Are the Heroes of Color in Fantasy & Sci Fi Lit?" from 1:30 p.m. to 3 p.m. Nov. 15 at YALSA's YA Literature Symposium in Austin.