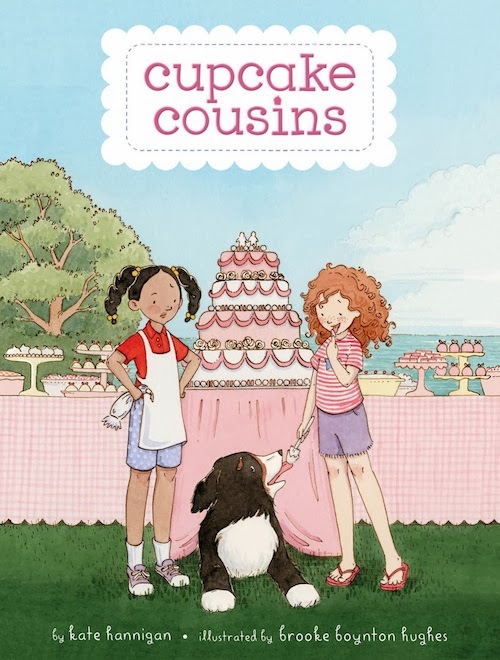 Kate Hannigan is the first time author of Cupcake Cousins, illustrated by Brooke Boynton Hughes (Hyperion, 2014). From the promotional copy:
Baking a fluffy pink cupcake is awesome, but wearing a dress that looks like one? No, thank you!


Cousins Willow and Delia can't wait to spend a week vacationing together with their families. Their aunt is getting married, and Willow and Delia are hoping their tasty baked goods will be enough to get them out of being flower girls in the wedding.


But with a mischievous little brother, a bacon-loving dog, and a misbehaving blender in the mix, their treats don't exactly turn out as planned. When a real emergency threatens to ruin the wedding, will their baking skills be enough to save the day?
Join Willow and Delia in the kitchen by following their scrumptious recipes for whoopee pies, peach pancakes, and other tasty treats!
Was there one writing workshop or conference that led to an "ah-ha!" moment in your craft? What happened, and how did it help you?
I was lucky enough to attend an intimate writing workshop with the remarkable Richard Peck here in Illinois a few years back. And it was listening to him speak, as he explained his personal approach to writing – old-school, of course, on an electric typewriter and paper – that I had my "ah-ha!" moment.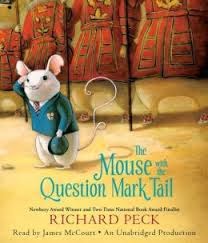 He talked about telling his stories, and that once he reached the end and typed up that final page of his manuscript, he immediately flipped to the very first chapter of his book and threw it out.
Tossed the whole first chapter into the trash!
"Then I'll take this first chapter, and without rereading it, I'll throw it away and write the chapter that goes at the beginning. Because the first chapter is the last chapter in disguise."
Here's where he speaks about his approach to writing in a 2003 interview in Publishers Weekly.
Richard's reasoning was that we don't know where we're going with our story until we finally get there. And that knowledge we possess at the end changes the first steps of the journey.
This was a huge revelation, and it stayed with me as I wrote my debut novel, Cupcake Cousins, as well as my historical fiction, The Detective's Assistant (Little, Brown Books for Young Readers, April 2015), and as I am writing Books No. 2 and 3 in the Cupcake Cousins series.
How have you approached the task of promoting your debut book? What advice do you have on this front for your fellow debut authors and for those in the years to come?
My motto for promoting Cupcake Cousins has been simple: Just Ask.
Maybe it's because I'm the youngest child in my family, but I've always believed in the notion that it's easier to ask forgiveness than permission. So in thinking about promoting this book, I've taken a policy of just going for it. The worst that can happen is someone telling me "no." And while I've heard plenty of "no's" so far, here are three examples of Yes:
1) My book features strong girls who are pursuing their interests. Both cousins love to cook, but curly-haired Willow dreams of being a real chef one day. I like to cook (though sometimes I'm a little dangerous in the kitchen), and when the budget allows, my husband and I love dining out.
Kate experiments with cake pops!
One of my favorite places is called Girl and the Goat, a spectacular Chicago spot owned by Top Chef winner Stephanie Izard.
One night when we were there, Chef Izard stepped into the dining area and chatted with a few customers. Then she politely greeted my husband and me, and asked what brought us in that night.
After a quick nod to our similar hair – we both sport crazy curls – I explained that we'd come to Girl and the Goat to celebrate some good news about Cupcake Cousins.
When Stephanie heard it involved a girl who aspired to be a professional chef, she was all cheers.
Later that night, I couldn't sleep. Stephanie and her curly hair. My character Willow and her curls. The girl-power dreams of being a professional chef in a male-dominated field.
In the wee hours of the night, I opened up Facebook and sent Stephanie a ". . . this is crazy, but I've just got to ask. . ." message. And I am thrilled to be able to say that super-girl-power Top Chef Stephanie Izard contributed a blurb for Cupcake Cousins!
2) The second example I have for "just ask" involves book selling. I live near a delightful indie, 57th Street Books, in Hyde Park on Chicago's South Side. It's where our SCBWI network holds its meetings, where my kids find birthday gifts, where we do most of our book shopping.
But I'm also a Costco shopper. Great wine, gluten-free flour in bulk, and you can't beat the prices on vegetables! Another thing about Costco, they sell books. Tons and tons of books.
So I thought, maybe they could sell mine. So I pulled out my stationery box, picked up a pen in hand, and wrote a simple note. ". . . this is crazy, but I've got to ask. . ."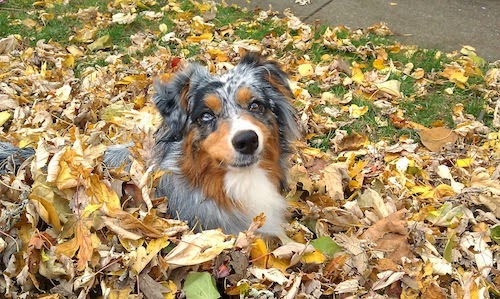 Bella in fall
The address and contact person to inquire about selling my book at Costco was fairly easy to find. But summoning the courage to go for it, that was a different thing. Sometimes this book-selling world feels like a great-big impersonal place. How can my sweet little book about kids and cooking and summertime adventures bubble up? But if we don't ask, we'll never know what we can accomplish.
I took a deep breath and called the regional headquarters; for me in Illinois, that was their Oak Brook office. From there, I was given a telephone number to their corporate headquarters in Washington. Getting bounced around from place to place made me lose steam. And I'm not so good with impersonal exchanges. "Who may I ask for once I reach the corporate headquarters?" I asked. "Can I have a name? A person to talk to?"
"Oh, honey, you're not going to talk to anyone. It's just an automated message!"
Once the next phone call connected me to the corporate office, I quickly wrote down the address for Costco's headquarters and the name of the book buyer. I had to call back a few times to get it right.
After a few web searches to confirm the spelling of her name, I sent off my hand-written note (never underestimate the power of the hand-written note) and my ARC. Here's where:
Pennie Clark Ianniciello, Book Buyer
Costco Wholesale
999 Lake Drive
Issaquah, WA 98027
After a few weeks of feeling like a giant idiot – during which a few author friends scoffed at my efforts! – I received a lovely email from an assistant book buyer for Costco who said not only would she work with my publisher's rep to sell the books in Chicago Costco stores, but she'd arrange for book signings as well. I was over the moon, and the book buyer's warmth made it all the better.
"Our warehouses really like to support local authors, especially if they are members. Have a great weekend!"
Suddenly this great-big-scary publishing world felt very human again.
3) I realize that the personal connection matters to me. This should be a fun experience, right? I know plenty of authors who have done book events to empty houses. One friend said at one of her events, she wound up doing a reading to one, lone listener. And he was the bookstore employee sweeping up the floors. So I decided to reach out to handful of other middle-grade authors I've gotten to know in Chicago's thriving, incredibly supportive writing community.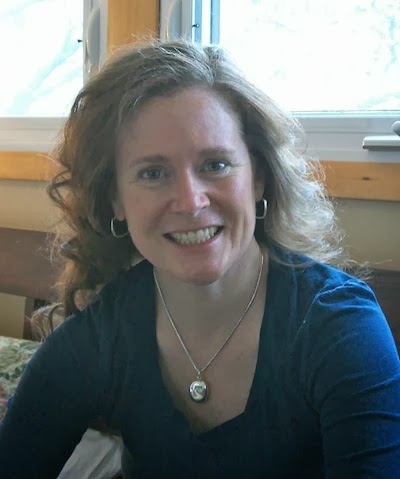 I host a blog where I interview writers of picture books and middle-grade, and I often try to spotlight Chicago and Midwest authors. So I decided to ask if any of them might be interested in doing a sort of middle-grade jam session – forming a gang of sorts, a cabal, coterie, band, posse, a Middle-Grade in the Midwest syndicate.
". . . this is crazy, but I've just got to ask. . . ," I said in my email.
And every one of them said yes.
So beginning in May, once my book hits the shelves along with the rest of theirs, look for the six MGMers – Amy Timberlake, Liesl Shurtliff, Michele Weber Hurwitz, Emily Fairlie, Wendy McClure, and Kate Hannigan – at a book event near you!
There is strength, and fun, in numbers.
Cynsational Notes
Author Of… The writers behind great children's stories – from picture books to middle-grade, novels to non-fiction from Kate Hannigan.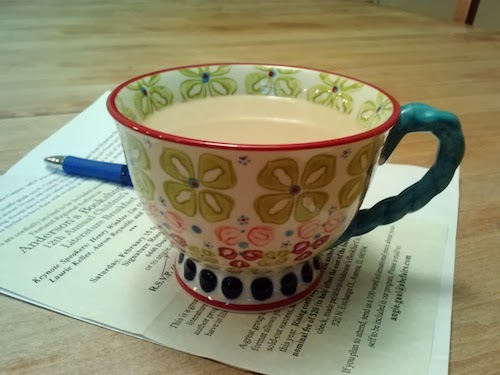 Magic teacup Kate uses while writing.