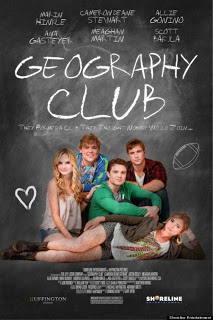 the movie poster
How They Turned My Book Into a Movie by Brent Hartinger from E.K. Anderson at Write All the Words! Peek: "Basically, the choice is: go with your brain or go with your heart."
School Visits: Pros & Cons by Kelly Milner Halls from I.N.K.: Interesting Nonfiction for Kids. Peek: "Hanging out with kids keeps me on track to write true stories they care about."
Stressed-Out Characters: Just the Way We Want Them by Diane Krause from Writing Mystery is Murder. Peek: "The following is a crash course in the four basic personality types, and some common stress behaviors that are likely to pop up in each when all is not right with his or her world."
The Emotional Impact of Symbolism by Stina Lindenblatt from QueryTracker.netBlog. Peek: "…it's not hard to add symbolism when you consider how many things in our world have been assigned different meanings. For example, we associate red with passion, anger, embarrassment, danger, power."
Forced Diversity? by Alvina Ling from CBC Diversity. Peek: "…as a kid, I never saw this as a bad thing–I wanted it, forced or not–and to many kids (and adults), it isn't unrealistic and it isn't forced. It's an accurate mirror of their own experience."
Accountability: It Works! by Kristi Holl from Writer's First Aid. Peek: "You treat that commitment to write, even if it's only for fifteen minutes, as sacred." See also Harnessing the Unconscious.
"Speak the Language." — Children's Book Illustrator E.B. Lewis Shares His Emotional Work and Words by Mark G. Mitchell from How to Be a Children's Book Illustrator. Peek: "'Being able to tell the joke — and everybody in the room gets the joke and laughs — is when you know you've mastered the spoken language.'" Note: in-depth post includes video featuring E.B.
Celebrating Women in Picture Books by Dianne de las Casas from Kidlit Celebrates Women's History Month. Peek: "Charlotte Zolotow is an editor of more than 100 books and author of more than 90 books for young readers."
Publishing Road Map: Your Guide to Reading, Writing and Publishing Young Adult Literature from YA Highway. Worth the click just for the graphic.
Keeping Up Your Motivation by Jane Lebak from QueryTrackerBlog.net. Peek: "Respond to rejections by sending more queries. Have your next ten queries in mind while you're sending the first batch of ten."
From fAiRy gOdSiStErS iNk
faiRy gOdSiSteErS iNk (Mary Hershey, Lee Wardlaw, Val Hobbs, Thalia Chaltas, Robin LaFevers) announces its 6th annual SCBWI Summer Conference Scholarship. SCBWI Members may apply to receive $1,000.00 toward SCBWI National Conference tuition, manuscript or portfolio critique, and "a bit of mad money" for your trip.
The conference is scheduled for Aug. 2 to Aug. 5 at The Hyatt Regency Century Plaza Hotel in Los Angeles. Note: "We are five very fortunate authors for children and young adults who have been generously mentored, guided and supported by a host of talented individuals. We can't think of a better way to thank them than by easing the way for others. The National Conference is a game-changer."
To enter, write at least one but no more than three haiku telling us why you should be chosen for this year's conference recipient. (A haiku is a three-line poem, featuring a total of 17 syllables: five in the first line, seven in the second, and five again in the third.) Email your entry to fairygodsistersink@gmail.com by April 15. Winners will be announced May 1.
This Week at Cynsations
Cynsational Giveaways
More Personally
See also Novel Writing Retreat at VCFA by Debbi Michiko Florence from DEBTastic Reads.
Congratulations to fellow Austin author Lindsey Lane on signing with Erin Murphy of Erin Murphy Literary Agency, and congratulations to Erin on signing Lindsey!
Personal Links
Cynsational Events
The Art of Dr. Seuss from April 5 to April 20 at Art on 5th Gallery, 3005 S. Lamar, in Austin. Source: Austin SCBWI.
Authors/Speakers at TLA 2013 from April 24 to April 27 in Fort Worth from the Texas Library Association. Look for Cynthia Leitich Smith's signing and Spirit of Texas High School author panel.
YA lit readers! Join Cynthia Leitich Smith at 1 p.m. May 25 at Cedar Park (TX) Public Library.
Join Cynthia and Greg Leitich Smith at 11 a.m. June 11 at Lampasas (TX) Public Library.
Writing and Illustrating for Young Readers will be held from June 17 to June 21 in Sandy, Utah. Note: I have taught at this conference in the past and highly recommend it.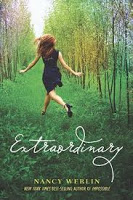 Join authors Cynthia and Greg Leitich Smith, Nancy Werlin and ICM Partners literary agent Tina Wexler at a Whole Novel Workshop from Aug. 4 to Aug. 10, sponsored by the Highlights Foundation. Peek: "Our aim is to focus on a specific work in progress, moving a novel to the next level in preparation for submission to agents or publishers. Focused attention in an intimate setting makes this mentorship program one that guarantees significant progress." Special guests: Curtis Brown agent Sarah LaPolla, authors Bethany Hegedus and Amy Rose Capetta.
Save the Date! 5th Annual Austin Teen Book Festival by Jen Bigheart from I Read Banned Books. Note: Sept. 28, 2013.