Compiled by Cynthia Leitich Smith
Read the First Chapter of Magic of the Moonlight by Ellen Schreiber. Available free for preview (PDF). Novel on sale Dec. 27. From the promotional copy: "Beware of a bite under a full moon . . . It will complicate your love life. Celeste has more to worry about than a secret romance with a hot guy from the wrong side of town. That guy, Brandon, is a werewolf. With gossip and hostility swirling at school, it's time to find a cure for his nocturnal condition, and perhaps the one person who can help is his scientist father. But what if a 'cure' makes things worse and Brandon becomes a werewolf full time?"
Writing Through Hard Times by Shawna Lenore from Art Is My Religion. Peek: "…Peter Beagle tells this story—which I think is the best description of what it really means to be an artist that I have ever heard—about his uncle who was a painter. Everyday this guy would get up, go to his studio and do the work, just like…wait for it…it was his job! In other words, he didn't wait around for inspiration to strike. He would paint and sometimes it would go well and sometimes it wouldn't."
The Heroine's Romantic Journey by Catherine Linka from Through the Tollbooth. Peek: "…romance is just the Hero's Journey from inside the heart."
Hooray for Jean Reidy, whose Light Up the Library Auction and fundraiser, met its goal for Libraries of Life — Peace Corp Uganda and joined forces with another Books for Africa Uganda project (More than Pages), which together will provide the financing to send a 40-foot container of books to Uganda.
Eleven Reasons to Give Books as Gifts by Jennifer R. Hubbard. Peek: "They require no assembly or batteries, and they don't beep or squawk or whistle." See also When the Villain Outshines the Hero.
Skater Boy by Mari Mancusi, originally published in 2005, is now available as an e-book for $3.99.
Melissa Marr is Giving 236 Books to Libraries; see details.
Nine Tips on Finishing That Novel by Anna Staniszewski from Anna's Roundup of her Top Posts of the Year.
Imagination by Elizabeth Partridge from Write at Your Own Risk. Peek: "…I live with my 94 year old dad who has been a photographer all his life. Now he's having a little trouble with things like focusing the camera, and grabbing the right chemical off the shelf in the darkroom. He keeps exploring new ways to stay engaged."
SCBWI Pre-conference Interview with Literary Agent Ginger Knowlton of Curtis Brown Ltd. by Jolie Stekly from Cuppa Jolie. Peek: "Seek advice and camaraderie, and be open to listening as well as sharing. Go outside your comfort zone! Remember Eleanor Roosevelt's wise words—'Do one thing every day that scares you.'"
The Bright Literary Agency (U.K)., Part of Bright Group International by Addy Farmer from Notes from the Slushpile. New agent Gemma Cooper's favorite children's book is When You Reach Me by Rebecca Stead (Wendy Lamb/Random House, 2009).
Voices You Should Hear: Author-Librarian Leda Schubert by Janet Fox from Through the Wardrobe. Peek: "My Caldecott committee was one of the professional highlights of my life. The quality of discussion, the brilliance of the committee members, the respect for artists and authors, and the leadership provided by our chair changed my life. I'm a better person for that experience, I hope."
Seven Questions Over Breakfast with Don Tate by Jules from Seven Impossible Things Before Breakfast. Peek: "Recently, I illustrated a series of chapter books. The subject matter and the ages of the kids were more mature, ages 11 or 12+. But the story used very simple language, appropriate for a younger reader. I chose to use a style more appealing to a younger reader — less realistic, clean, whimsical. Almost cartoony."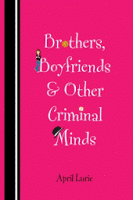 Congratulations to Vermont College of Fine Arts alum Melanie Crowder on signing with Ammi-Joan Paquette of Erin Murphy Literary Agency and congratulations to Ammi-Joan on signing Melanie!
Congratulations also to April Lurie and Matt de la Peña, both newly hired faculty members at VCFA.
YA Houston: Houston area authors writing for teens.
2011 Recommended Books about the Writing Craft by Donna Bowman Bratton from Simply Donna. Note: not necessarily published in 2011.
Why Do Teens Love Fantasy? by Suzy McKee Charnas from Adventures in YA and Children's Publishing. Peek: "… teens can use these fantasy-arenas to try on terrible futures in relative safety, and explore ways that kids might survive, thrive, and even conquer even among the ruins."
2012 Founders Workshops from the Highlights Foundation. Topics include: whole novel workshop, writing for magazines, screenwriting for the children's-YA audience, nature writing, science writing, creating an authentic cultural voice, poetry, fantasy, the business of publishing and being an author and much more!
Stocking Stuffers for Writers: Description by Becca Puglisi from The Bookshelf Muse. Peek: "A sad woman's hairbrush is heavy, rough, and drags through her hair like sickly fingers. The same brush in the hands of a child? Glittery, prickly, and made in Santa's workshop." Note: "a series for the writer/blogger this holiday season." See also Emotion.
Multicultural E-Books: a Reading List to Get Your Started by PaperTigers. Peek: "Here is a far from conclusive set of suggestions for initial forays into the multicultural children's e-book world, arranged approximately by reading age, youngest to oldest."
We've Got a Job: The 1963 Birmingham Children's March by Cynthia Y. Levinson: recommended by Diane Chen of Practically Paradise at School Library Journal. Peek: "This is the story I have been missing all my life as it takes an importance series of children's protests to explain the events of the Civil Rights movement and how individuals affected the greater movement."
Open Call for Submissions to YA Humor Anthology by Mitali Perkins from Mitali's Fire Escape. Peek: "I'm privileged to be editing an anthology published by Candlewick Press tentatively called OPEN MIC, a compilation of funny short pieces written by some of today's best YA authors, people who grew up along the margins of race and culture in North America. One of my dreams has been to introduce one or two fresh, relatively unknown voices in this anthology, so…"
The Christmas Coat by Virginia Driving Hawk Sneve: recommended by Debbie Reese of American Indians in Children's Literature. Peek: "With Christmas 2011 a few days away, children all over the US are filled with wants, and needs, too. As such, the story will resonate with children and their parents, too." Note: don't miss the photo of Debbie playing Santa!
Best Books of 2011: Nonfiction from School Library Journal. See related Cynsations posts: Karen Blumenthal on the Power & Challenges of Using Photos & Cartoons in Nonfiction and Carla Killough McClafferty on The Many Faces of George Washington.
Do You Need a Publisher Anymore? from Writers Digest. Peek: "We protect authors' intellectual property through strict anti-piracy measures and territorial controls."
Attention Texans and Chicagoans! Mark your calendars for Alex Flinn's Upcoming Tour.
Congratulations to Anna Staniszewski, whose agent, Ammi-Joan Paquette of Erin Murphy Literary Agency, has sold My Way Too Fairy Tale Life and Happily Fairy After, creating a trilogy with My Very Unfairy Tale Life, to Sourcebooks Jabberwocky
The Secret to Having Time to Write, Promote, and Still Have a Life by Jane Friedman from Writer Unboxed. See also Jane's Best Advice for Writers 2011 and must-read articles of the year.
This Week for Writers: Our Favorite Articles and Blogs from Adventures in Children's Publishing.
Cynsational Giveaways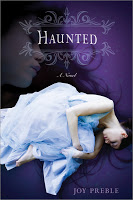 Enter to win Dreaming Anastasia and Haunted by Joy Preble (both Sourcebooks)! To enter, comment on this post (click preceding link and scroll) and include an email address (formatted like: cynthia at cynthialeitichsmith dot com) or a link to an email address. Or email Cynthia directly with "Joy Preble" in the subject line. Publisher-sponsored. Eligibility: U.S. Deadline: midnight CST Dec. 31. See also Joy Preble on Embracing Risk.
Kimberly from Arkansas is the winner of a signed copy of Home for the Holidays: Mother-Daughter Book Club #5 by Heather Vogel Frederick (Simon & Schuster, 2011)(excerpt).
This Week's Cynsations Posts
Cynsational Screening Room
Holiday greetings from the lovely and creative folks at Chronicle Books.
"Winter Wonderland," performed by a various YA authors.
Check out the book trailer for There Goes Ted Williams: The Greatest Hitter Who Ever Lived by Matt Tavares (Candlewick, 2012); available for pre-order.
Check out the book trailer for Bloodrose by Andrea Cremer (Penguin); on sale Jan. 3. Source: YABC Blog.
More Personally
Happy Holidays! Last week's highlight was signing Holler Loudly, illustrated by Barry Gott (Dutton, 2010) at the Holiday Tree Lighting Ceremony at LBJ State Park.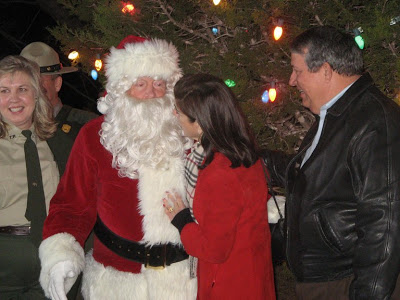 Luci shares a secret with Santa Claus.
Congratulations to Greg Leitich Smith, whose upcoming novel, Chronal Engine (Chronicle, 2012) is a Junior Library Guild Selection for March-September 2012! Central Texans (and visitors): mark your calendars for the Chronal Engine launch party at 2 p.m. March 24 at BookPeople in Austin.
Powwows in Literature: Books that Offer a Look Inside the World of Powwows from Indian Country Today. Peek: "Jingle Dancer (Harper/Morrow, 2000) by Cynthia Leitich Smith, Creek…with a curriculum guide—a boon for teachers frustrated by the dearth of Native studies materials."
Girl Meets Boy, edited by Kelly Milner Halls (Chronicle, 2012) from Jen Vincent at Teach Mentor Texts. Peek: "I love how the stories in this book don't just tell simple stories of kids in love. They show complex stories of how love crosses boundaries and what one person can mean to another. I know high school students who would devour these stories and identify with the emotions that are experienced by the characters." Note: also offers curriculum support for my paired story with Joseph Bruchac's.
Thank you to Adventures in YA and Children's Publishing for the shout out for Cynsations and other 14 recommended blogs! Peek: "…one of the best out there with publishing information, writer resources and inspiration, bookseller-librarian-teacher appreciation, children's-YA book news and author outreach."
Personal Links:
Cynsational Events
See also Cynthia's upcoming events in Austin, Albuquerque, Tucson, Sandy (Utah), Southampton (New York), and Montpelier (Vermont).