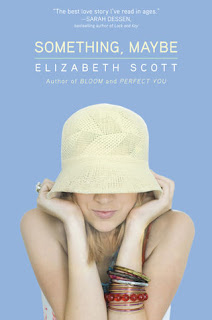 You last visited Cynsations in August 2008 to discuss Stealing Heaven (HarperCollins, 2008). Do you have any recent news to share on that novel or your other books?
After Stealing Heaven came out, it was named to the Texas Library Association's reading list and was a 2009 Best Book for Young Adults pick, which made me very happy!
I also had another novel released in 2008, Living Dead Girl (Simon Pulse). It was a departure from my previously released books–much darker in tone, about a girl who has spent five years living with her kidnapper.
I was fortunate to receive a lot of support for Living Dead Girl from my publisher, readers, and librarians–all of whom have really championed the book. Living Dead Girl was named a 2009 Best Book for Young Adults, a 2009 Quick Pick for Young Adults, a 2009 Amelia Bloomer Project pick, a VOYA's Editor's Choice for Teens, and was recently named one of the NYPL's 100 picks for 2009's Stuff for the Teen Age. Quite frankly, it's been amazing and, as I said, I've been very fortunate!
Congratulations on your 2009 releases–Something, Maybe (Simon Pulse, 2009) and Love You Hate You Miss You (HarperCollins, 2009)! Let's start with Something, Maybe! What was your initial inspiration for writing the book?
I actually got the idea for the book when I came up with the original title, Live! Nude! Mom. There was just something about it that I loved, and I knew there was a book in there–and sure enough, all the characters fell into place. It's a little strange getting an idea from a title, but hey, when an idea comes, you hold onto it!
Moving on to Love You Hate You Miss You, what were the challenges (literary, research, psychological, and logistical) in bringing the book to life?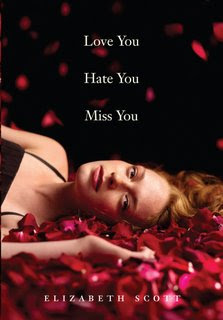 Love You Hate You Miss You was challenging to write because both my personal and professional life changed quite a bit while I was writing it, and there were times when I wanted to give up. But I really believed in Amy and her story and was lucky enough to have a friend, Jessica Brearton, who really encouraged me to keep going, and so I did.
Love You Hate You Miss You did require a certain amount of research, mostly about young women and drinking and how that drinking is perceived. It's strange–there's a lot of worry about it, but there's also a fair amount of "it's a stage, it's not really a problem because most girls don't drink every day"–and that was something I thought about a lot, and that Amy comes to her own conclusions about in the book.
Love You Hate You Miss You was also originally in an all-letter format, but my editor asked me to think about doing both letters and chapters and I'm really glad she did. I think that the mix of the two helps the book flow better and gives you a better look into Amy's life.
Looking at Love You Hate You Miss You and Living Dead Girl (Simon Pulse, 2008), it's clear that you're able to go to emotionally difficult places with your characters. How do you go about approaching characters in such profound distress? Why is it important to you to do so?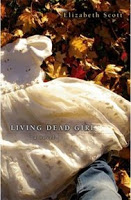 I'm drawn to writing about characters in trouble–I always have been. All of us have our dark moments, all of us have pain, and we try so hard to pretend it away. We pretend we don't see others' pain.
And that fascinates me, because the more you try to hide your hurt, the deeper it grows. It can become all you are.
Coming back to pretending, we can't see others' pain–why do we do that? Because it's too hard to see? Because we're scared? Because it's easier to turn away?
I don't know. I wish I did. But it's something else I think about a lot.
I love writing romance–I adore love stories–but I also want to write about those little (or not-so-little) moments when who you are or who you think you are crack open. When you start to break, or when you do break–and what happens. Or what happens if you see someone else breaking.
Do you have a vision for your career as an author or take it book-to-book or both? How does that come together in your mind?
I won't lie–I'd love to be a best-selling author! Who wouldn't? But you know, at the end of the day, all I can do is write the books that call to me and make them the best I can. And that's what I try to do.
I'm so impressed by your combined level of quality and productivity! What advice do you have along these lines?
First, thank you! I don't consider myself very productive, actually, so it's always a lovely surprise when people say I am.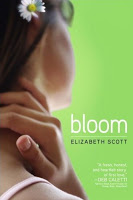 Second, a huge part of why I've been able to have more than one book come out a year is that I sold my first three young adult novels–Bloom (Simon Pulse), Stealing Heaven (HarperCollins), and Love You Hate You Miss You (HaperCollins)–back in 2005. And Bloom didn't hit stores until 2007, with Stealing Heaven following in 2008, and Love You Hate You Miss You was scheduled to be in stores early this June.
So I had a good two year period–plus a little extra–to write, and as I'm lucky enough to be able to write full-time, thanks to my husband's job, that's what I did.
Of the ways you reach out to your readers, which do you think are most effective and why?
I'm not really sure what's the most effective way to reach readers, but I do think that it's important to have a web presence and to interact with your readers–to reply to their emails, to listen to what they'd like to see on your website, etc.
Luckily, I love my readers! I love hearing from them, and I also really, really love giving books away, which has proven to be pretty popular! I think reading is amazing–the best thing ever, actually–and I love being able to share books, to give people a chance to fall into someone else's world.
Ultimately, though, I think what really gets a book out there is a combination of publisher enthusiasm/support and people picking the book up, liking it, and telling others to check it out. I've been very lucky to have some amazingly supportive and vocal fans–and I hope they know how much I adore them!
Do you work with a critique group, a partner, or exclusively with your editor? Why does that work for you?
I tend to write all my drafts without showing them to anyone except one person who reads everything I write. When I'm done with a draft, I have a group of truly lovely friends who will look over what I've done and tell me what works and–more importantly–what doesn't. So then I rewrite until it's as good as I can get it, and then I go through a couple more rewrites with my editors, who know how to push me to make my books even stronger.
So far, what's your favorite YA novel of 2009 and why?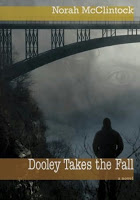 I haven't read a lot of YA in 2009 because I can't read it while I'm working on something, and so I tend to have these twice-a-year-or-so binges where I'll read something like forty to sixty young adult novels, just gobbling them up. But late last year, I read a novel called Dooley Takes The Fall by Norah McClintock (Red Deer, 2008) after Bookshelves of Doom wrote a rave review for it. The review happened to mention the movie "Brick," which I love, and I knew I had to read the book after that!
And when I did read Dooley Takes The Fall, I just loved it. It's smart and sharp and the writing is gorgeous. I hear there is a sequel coming [Homicide Related], and I've been checking to see when it will be released because I can't wait to read it!
Cynsational Notes
Watch this video featuring YA author Elizabeth Scott on Love You Hate You Miss You from HarperTeen.