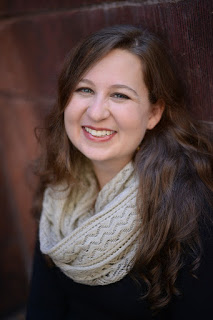 Kendra Levin
By Patti Buff
Note: SCBWI Germany & Austria Regional Advisor Patti Buff interviewed Kendra Levin and Natalie Doherty about the upcoming SCBWI Europolitan Conference. This is the third in a series of six articles.
Kendra Levin is an Executive Editor at Viking Children's Books, an imprint of Penguin Random House, where she has spent 11 years working on a wide range of children's literature from picture books to young adult novels.
She has edited Theodor Seuss Geisel award winner Don't Throw It to Mo! by David A. Adler, illustrated by Sam Ricks (Penguin Young Readers, 2015) Society of Illustrators Gold Award winner The Lost House by B.B. Cronin (Viking Books for Young Readers, 2016), and the work of authors including Janet Fox, Julie Berry, Alwyn Hamilton, and others.
Kendra also helps writers as a teacher and certified life coach, and is the author of The Hero is You: Sharpen Your Focus, Conquer Your Demons, and Become the Writer You Were Born to Be (Conari Press, 2016), a grounded self-help guide to a healthier writing process. She' on Twitter @kendralevin.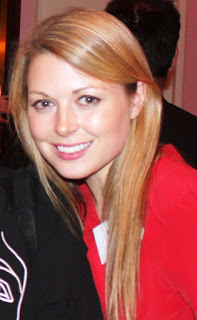 Natalie Doherty
Natalie Doherty is Commissioning Editor for Fiction at Penguin Random House Children's.
She began her publishing career in Rights and Contracts at Hodder, and moved into Editorial – and into children's publishing – in 2010.
Since then she has acquired, edited and published a large number of wonderful and hard-working authors, including Robin Stevens (the Murder Most Unladylike series), R.J. Palacio (Wonder), Tom Fletcher (The Christmasaurus) and Moira Fowley-Doyle (The Accident Season).
As a lifelong fan, she is privileged to be Jacqueline Wilson's editor.
First off, thank you both so much for taking the time out of your busy schedules for this interview.

As you know, the theme of this year's SCBWI Europolitan Conference is Pens, Pencils and Partnerships. Could you explain first the variety of partnerships an editor has during the life of a book and second how these partnerships contribute to making the best book possible?







Kendra: The collaborative nature of being an editor might be my favorite aspect of the job.
As an editor, you really are the author's partner in creating the best possible finished book, and the best author-editor relationships are those that benefit from a shared level of trust and respect. A book has the potential to be so much better if both author and editor listen to one another and build on each other's ideas.
For an author, the primary partnerships are with your editor and your agent, and sometimes your art director, but an editor needs every person in the entire book-creation chain to work in partnership.
So that level of trust and respect needs to be present in the relationship between the editor and art director, designer, copyeditor, managing editor, the production folks, the people drawing up the contracts, the marketing team, the sales force, the folks in subsidiary rights—anyone whose hands touches the book needs to work in partnership with the editor to create a finished product that matches the author's vision, or comes as close to it as possible, and to get it out in the world and into readers' hands.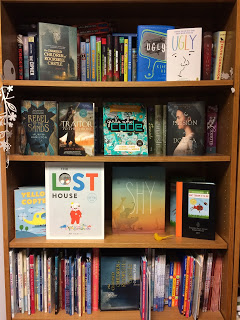 Kendra's bookshelf
It's also very important for the editor and publisher—the editor's boss—to have a relationship built on trust and respect. Just the way the editor advocates for the book, a good publisher advocates for both the book and the editor, paving the way for the book, the author's future career, and the editor's other books all in one fell swoop.
Editors' relationships with their colleagues are also an important part of the process. I can't speak for every publishing company, but Viking is an extremely collaborative imprint and I can't think of a single book I've edited that didn't get some input from one of my fellow Viking editors at some point during the process. This sharing strengthens the books, unquestionably.
Really, you could say that creating strong partnerships is at the very core of being an editor. And it's what makes the job fun for me: that opportunity to swap complementary skills and make art together.
Natalie: I would completely echo Kendra's point about the mutual trust and respect needed in all the partnerships in the publishing process. It's so vital.
As an editor, you're responsible for seeking out the books and projects that will shape the list, shape
the company's reputation – and on a purely day-to-day level, that influence how you and your colleagues will spend their working day.
That's one of the reasons editors are so careful and selective about new acquisitions. Every time it happens, it's a huge decision. You're asking your colleagues to place a huge amount of trust in your taste and vision – particularly if there's not very much material to go on, or what you want to buy needs a huge amount of editorial work.
Natalie's bookshelf
Similarly, I love knowing that I can trust my colleagues to use all their skill, talent, knowledge, creativity and passion to help bring a book I love to life. The best publishing teams are full of individuals who have a shared purpose and passion, and who will trust one another to use their individual expertise in the best possible way.
I'm not a designer, for instance, and I'm not very good at picturing what a cover might look like, even when I know the plot and the characters inside out. But I love sitting down with a member of our brilliant design team to discuss a story, to look at mood boards or artwork samples, and then waiting to see what magic they work with whatever brief we've settled on together.
Patti: I'm glad you both mention trust as one of the main factors in a successful partnership as I also find that a vital part of any partnership. Another way of interpreting the conference title is that the pen represents the author and the pencil the editorial team. In your experience, how important is it for both parties to share the same vision? What are some of the challenges to reaching a shared vision?


Kendra: When I'm considering acquiring a manuscript, I nearly always ask the agent if I can have a phone call with the author, mainly because I want to see if we do have the same vision for the project.
If we don't, no matter how much I love the piece, I'm probably not the right editor for it. As a writer, it is your right to have an editor who completely gets what you are trying to do and who wants to help you take it there—not someone who has a great idea about a direction it could go in that may be interesting but isn't in alignment with your vision.
This doesn't mean you should have an editor who just tells you what you want to hear. But when your editor tells you something that's hard to hear, it should be because deep down, a part of you knew all along that this aspect of the piece wasn't working, but another part of you hoped you could sort of rearrange the furniture over it and nobody would notice.
It's your editor's job to notice those spots that need a more thorough going-over—one that you're totally capable of once you sit down and do the work.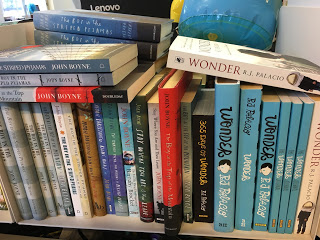 More of Natalie's bookshelf
Natalie: Like Kendra, I would almost always want to speak to an author when I'm considering acquiring a new manuscript. (It's even better to meet an author in person, although of course it's not always possible, depending on where the author is.).
It's really important for both parties to find out if you share that vision – it can be a painful process if you don't.
A sign for me that I'm really excited about any new project is an itchiness to start scribbling down questions about a storyline, or thinking about ways a story could be reshaped or tweaked in some way – a vision, as Kendra says, about what its very best form could be.
It's really important that you both want to the take story in the same direction, so it's always so important to be honest at that moment.
Of course, when you get into the nuts and bolts of the edit, later down the line, you almost always stumble across details you might not agree on – but the big, overarching vision for the project needs to be one you share.
I also like to talk to authors about the publishing journey and what else being an author entails, aside
from the writing part. Touring, school events, festivals and social media are not for everyone, and we would never ask an author to put themselves in a situation where they don't feel comfortable. But those things are increasingly important in children's publishing – they've made a huge difference to the success of someone like Robin Stevens, who has worked incredibly hard to promote her books – so it's an important thing to discuss at that early stage.
I'm also looking for a spark of chemistry from that first meeting. The author-editor partnership might last for years, even decades – one of our wonderful publishers, Annie Eaton, has worked with some authors, including Jacqueline Wilson and Malorie Blackman, for over twenty-five years. It really helps when you think, 'I like this person and I'd love to work with them!'
Patti: I have to laugh about authors rearranging the furniture in order to hide flaws as I think that is so common and although authors may hope no one will notice and that they will get away with it, deep down I think we really do want an editor to point out those flaws so we can fix them. Both of you work with a fairly large editorial team. How closely does the team work together in pulling together a list of titles to be published? And if several editors work together on a project, how does that change the editing process?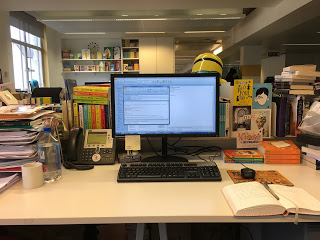 Natalie's desk
Natalie: We're a large team, but we're a very tight-knit and collaborative team, and we work very closely together on shaping our list and acquiring new titles.
Every potential new acquisition is shared and discussed with the whole fiction team, before the decision is made to take it to an Acquisitions meeting, with every editor – from Publishing Director to Editorial Assistant – having the opportunity to share their thoughts.
Our editorial discussions are rigorous and thorough – no one is ever afraid to challenge someone, or to be really honest – but it's always respectful and supportive.
One really key part of making a large team work is knowing one another's tastes very well, and we tend to share submissions with other editors within the team based on who we feel will be the perfect fit for a particular voice or story.
Agents often ask us how they can be sure of submitting a manuscript to the right editor.
We always try to be clear about what we're looking for as individual editors, and we've recently created a guide to each editor that describes our editorial tastes and the books we've acquired previously, which will hopefully be helpful. But whenever we do receive a submission, we always think hard about whether we're necessarily the right person to take it on, and if there's someone else in the team who we know is falling over themselves to publish a new middle-grade fantasy about dragons (for example!), then we'll always pass it on.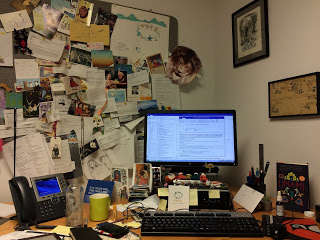 Kendra's desk
Kendra: Viking is collaborative in much the same way. Penguin Random House in the U.S. is a bit more siloed than it is in the U.K., at least for now—Penguin and Random are still in separate buildings in different neighborhoods, and the children's divisions of each part of the company have their own leadership and their own atmosphere.
Penguin Young Readers Group is big, maybe 200 people, but each imprint is independent in many ways and has its own culture, and if there's one adjective I'd use to describe Viking's editorial culture, it's "collaborative" (followed closely by "karaoke-loving").
We know one another's tastes pretty well and are always happy to pass projects along if they seem like a better fit for someone else. And we're always happy to brainstorm and offer advice to one another.
Natalie: Fairly often, editors will work in pairs.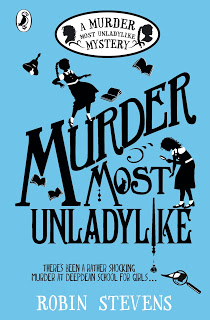 A brilliant Editorial Assistant, Tom Rawlinson, now works with me on our Robin Stevens publishing, and we constantly bounce ideas off one another for titles, cover copy, editorial suggestions, troubleshooting, and new ways to reach more readers with Robin's books.
It's a fantastic way for new editors to hone their skills and to be exposed to conversations about publishing strategy.
And it's double the creativity, double the passion, double the brainpower – and for the author, it's double the in-house support.
Patti: A tag team of editors sounds both lovely and scary at the same time, but I can see how the pros would outweigh the cons. And speaking of tag teams, I've heard both of you are working on a project together. Could you tell us a little about it and what some of the challenges and benefits have been to working cross-continentally?
Natalie: I'm very lucky to be working on the brilliant second novel by Martin Stewart, The Sacrifice Box (Penguin, Jan. 2018).
Martin's first novel, Riverkeep, received extraordinary reviews, and was one of my favourite books of 2016 – so when his editor Shannon Cullen went on maternity leave and I was given the chance to work with Martin in her absence, I felt like I'd won the author jackpot.
It's an incredibly atmospheric story about a group of five kids who discover a mysterious stone box in the forest one summer, and decide to each place a personal item inside it – a teddy bear, a diary, etc – as a promise of friendship to one another.
Cut to four years later, when the group has grown apart – and suddenly their sacrifices begin coming back to haunt them. Think Stephen King meets Stranger Things, with a hint of Patrick Ness and Neil Gaiman. I absolutely love it.
This has been my first experience of working with the brilliant Viking team and it's been a real treat.
Kendra and her colleagues Ken Wright and Leila Sales read the manuscript alongside me, and we then had a phone call to discuss our thoughts and what we wanted to suggest to Martin.
Having more than one pair of eyes on a story at an early stage can be hugely productive – you're all invested in wanting to make the book as strong as it possibly can, and you'll all have ideas for areas of improvement that will almost certainly be helpful to the author. You're also much more likely to spot plot problems!
A challenge when working in this way can sometimes be that one editor feels very strongly about a certain point – a character isn't working/is a creation of genius, a plot point doesn't make sense, etc – and the other feels quite differently. Obviously, editing is often such a subjective process and there usually isn't a right or wrong answer.
Another challenge around cross-continental editing can be that in one part of the world, a particular topic, detail or even phrase might not be familiar to a reader, whereas a reader in another country might have no problems with it at all. In these situations, I like to talk everything through in detail and ask lots of questions, and aim to get to a point where I think we're both comfortable with what we're going to put to the author.
With The Sacrifice Box, I wrote a detailed editorial letter which I then shared with Kendra's team for their approval and input, and then sent to Martin. When the new draft comes in, we'll again talk about our thoughts and ideas.
Our U.K. team works closely with our U.S. counterparts at Penguin Random House (PRH) on a number of authors and titles, from Roald Dahl and John Green to Nicola Yoon and Jennifer Niven.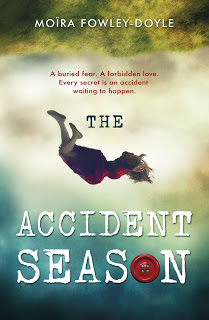 I work with a number of U.S.-based authors who are also published by PRH U.S., including R J Palacio (Wonder, Knopf, 2012) and Lauren Wolk (Wolf Hollow, Dutton, 2016). I also work very closely with Kathy Dawson at PRH U.S. on Irish writer Moira Fowley-Doyle (The Accident Season, 2016).
Co-editing does not always happen, depending on a number of factors: whether an author has an existing and very strong relationship with one editor; whether there's physically time in the schedule; etc. But when it's possible, it can be hugely rewarding, productive and creative.
Kendra: I've now had the pleasure of co-editing a number of projects with U.K. editors, many of which were PRH collaborations, and they always leave me feeling like I've just taken a course to refresh my skills. I learn so much from having another set of eyes on the manuscript and getting to see another editor's perspective, and I'm certain the books are stronger for it.
Puffin U.K. editor Shannon Cullen and I edited an entire six-book series together, and I shudder to think what it would've turned out like without her insights! We've really come to rely on one another.
Plus, it's so much more fun to have a partner in crime. It's like going from being an only child to having a sibling—somebody else who knows the author the way only the editor can!
Patti: That does sounds like a lot of fun and I can't wait to read The Sacrifice Box (by Martin Stewart, Penguin, 2018) when it comes out. Was there a partnership in your work you didn't expect to develop before you became an editor, either within house or without? And did that help you grow as an editor in any way?


Kendra: Before I became an editor, I didn't know how closely I would wind up working with
designers and art directors, and that has been a wonderful learning experience in so many ways.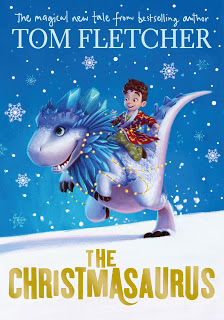 I always feel a little insecure around designers because, unlike editors, they actually went to school for training in the specific area in which they now work. Editors come from all kinds of disciplines—I've known editors who majored in, beyond the common English or creative writing, psychology, anthropology, all different kinds of disciplines including playwriting/screenwriting, my own major in college. Editing is an apprenticeship-learned job.
Designers learn by apprenticeship, too, but after four years of training in their field. So they come into the role with very different qualifications than editors have, and a totally different knowledge base. I'm fascinated by learning from them and seeing how they do their work.
Natalie: Agreed – the partnership between editorial and design is so important, and I also hadn't realized how closely I'd work with designers before I became an editor.
I also love the close collaboration between an editor and a publicist – it's especially important when you're launching a debut. I'm always amazed by our publicity team's passion and creativity, and I love seeing all the inventive ways they take a new book and run with it.
Patti: I'm so glad you both mentioned designers as I'm always amazed at how a great cover feels like the perfect match to a story as though one couldn't exist without the other. Finishing up, is there a question on partnerships you wished I'd asked? If so, what?
Kendra: Well, another partnership I think is interesting is the one between the agent and editor.
The agent is, at the heart of things, loyal to the author; the editor is, at the heart of things, loyal to the
company that employs the editor. But in practice, both typically want what's best for the author and the book. Because of this, sometimes the partnership is easy and sometimes it can become oppositional or even antagonistic.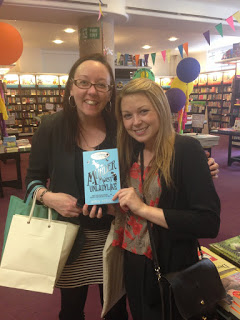 Agent Gemma Cooper with Natalie
The agents I love to work with don't see me as an enemy; they see us as allies trying to get the book and author the best possible care, which is truly what I want. The agents who try to make everything into a fight, I'm disinclined to work with again.
Natalie: I couldn't agree more with this!
In the best scenarios, I see the agent as a key part of the same team – someone who I can get on the phone with at any time of day to share good news and exciting updates, but also problems or disappointing updates.
My favourite agents are the ones who I can talk to honestly about any challenges we're facing, and who will work with me to reach a solution. It can be difficult and disheartening working with agents who are constantly critical or negative.
Having said that, I have so much respect for agents who question the decisions of a publishing house at the right moments. They sometimes make life a bit harder, but it's always good to be challenged – especially if they force you to reassess your plans and realize there might be an even better approach to a problem than the one you had in mind.
Patti: How interesting to hear about this from an editor's point of view! I think it's good to remember that not all partnerships can be smooth all the time and that there will be bumps in the road. What's important is what happens afterwards. And finally, I'd like to end with something a bit more practical. Is there one piece of advice you would give authors about how to prepare for working with an editor/editorial team?
Natalie: Be open. I love working with authors who are open to ideas, suggestions and questions.
Editing can be a sensitive process sometimes; editorial letters can look long, daunting, and negative, and I have a huge amount of respect for any writer who's willing to share their work and receive comments and criticisms from an editor – I can imagine it must feel like baring a bit of your soul.
But being published is a partnership, and any good editor only ever has the book and the author's best interests at heart – we're always on the same team and we both want to make the book as brilliant as it can possibly be. So I'm always appreciative of an author who will listen to my thoughts, read my suggestions, consider them seriously, and enter into a conversation about them with me – even if they decide they disagree with me about some points, which is always absolutely fine by me.
I'd never dream of forcing through changes that an author isn't happy with.
Kendra: I completely agree! Being open doesn't mean doing everything your editor tells you to do—we don't want you to agree to anything that doesn't feel right to you.
As Viking's longtime publisher Regina Hayes used to say, know which hills you want to die on—pick the points that you feel very strongly about and, if you and your editor disagree, you can find a way to preserve what's essential to you. But don't try to die on every single hill or both you and your editor will get battle-weary very quickly!
Cynsational Notes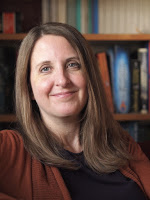 The tenth child out of eleven in a family that took in hundreds of foster kids,
Patti Buff
learned early that if she wanted some peace and quiet she better put her nose in a book. A native Minnesotan, she now lives in disgustingly beautiful Germany with her husband and two teenagers.
Her YA novel Requiem was recently featured in the SCBWI Undiscovered Voices 2016 anthology. Due to that, she was lucky enough to snag Hannah Sheppard of DHH Literary as an agent. Patti's newest book, No Direction Home is now on submission.
Patti is also the Regional Advisor of SCBWI Germany & Austria and is on Twitter @pattibuff.