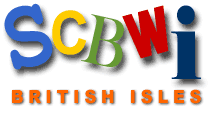 From Sara Grant and Sara O'Connor, Undiscovered Voices Co-Editors
The deadline is fast approaching for SCBWI British Isles's second Undiscovered Voices anthology contest. This is a great opportunity for unagented, unpublished writers living in the British Isles to break out of the slush pile.
The stories to be included in the anthology will be selected by a fantastic panel of editors and agents including: Julia Churchill, The Greenhouse Literary Agency; Zoe Duncan, Scholastic Children's Books; Lindsey Heaven, Puffin Books; Sarah Manson, Literary Agent; Jo Unwin, Conville and Walsh; and Emma Young, Macmillan Children's Books. In addition, award-winning author Melvin Burgess will serve as the honorary chair.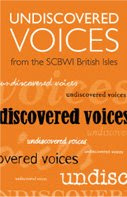 The first anthology in 2008 helped many of its authors take the next steps on the road to publication–four of the twelve selected authors signed book contracts following their selection and seven of the twelve signed on with agents.
Undiscovered Voices 2010 will include a dozen extracts from early readers up through young adult novels. To showcase new talent and promote SCBWI members to U.K. and U.S. editors and agents, the anthology will be printed in early 2010 and sent free of charge to U.S. and U.K. children's book editors and agents.
The anthology is being produced thanks to the kind support of Working Partners Ltd. There is no submission fee, but only unagented and unpublished members of SCBWI British Isles are eligible. New members still have time to join. The submission deadline is June 1.
Please visit www.undiscoveredvoices.com for more details. Any questions on eligibility or submission guidelines should be directed to scbwianthology@hotmail.co.uk.