FERAL PRIDE by Cynthia Leitich Smith (Candlewick, 2015, 2018).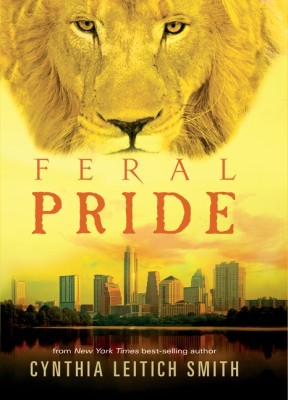 Anti-shifter sentiment is at an all-time high when Kayla's transformation to werecat is captured on video and uploaded for the world to see.
Suddenly she becomes a symbol of the werebeast threat and—along with fellow cat Yoshi, Lion-Possum Clyde, and human Aimee—a hunted fugitive.
Meanwhile, a self-proclaimed weresnake has kidnapped the governor of Texas and hit the airwaves with a message of war.
In retaliation, werepeople are targeted by law enforcement, threatened with a shift-suppressing vaccine, terrorized by corporate conspiracy, and enslaved by a top-secret, intelligent Cryptid species.
Can Clyde rally his inner lion king to lead his friends—new and old—into battle against ruthless, media-savvy foes? A rousing blend of suspense, paranormal romance, humor, and high action.
The explosive finale to the FERAL series by New York Times best-selling author Cynthia Leitich Smith
Order FERAL PRIDE by Cynthia Leitich Smith. Purchase a paperback edition from Red Planet Books & Comics, a Native-owned bookstore in Albuquerque. Purchase a paperback edition from BookPeople, an independent bookstore in Austin. Purchase a hardcover, paperback, Nook or MP3 CD edition from Barnes & Noble. Purchase a hardcover, paperback, Kindle, audio or audio CD edition from Amazon.
Learn more about FERAL NIGHTS (Book 1)(Candlewick, 2013) and FERAL CURSE (Book 2)(Candlewick, 2014). The FERAL trilogy is a spin-off of the TANTALIZE series.
Featured Title, Texas Book Festival
Featured Title, Tuscon Festival of Books
Reviews
"Smith's ability to mix the paranormal and the divine with sexy, wisecracking humor, youthful optimism, and fast-paced action has been a hallmark of this entertaining series. Fans will not be disappointed. High-demand Backstory: Smith's fantasies have earned her an army of fans, and this trilogy-ender—that connects two series, no less—will have high visibility."
— Booklist
"…the wickedly funny, quickly paced style is anchored by the novel's underlying theme of the marginalization of people and its effects, both those obvious ('Our legal rights are slippery,' explains Kayla) and more insidiously subtle (like the wedge driven between Clyde, a werepossum/werelion hybrid, and his human girlfriend, Aimee, because of her father's prejudice). …witty, smart and moving—sure to satisfy…" — Kirkus Reviews
"…the chance for alternative interpretations of who the shifter community could represent— any group reviled by those who consider themselves mainstream —make this series as meaty as it is entertaining." — The Austin American-Statesman
"Since this Feral trilogy–ender also wraps up its companion series Tantalize, several major characters from those books appear here, but Clyde, Aimee, Yoshi, and Kayla ably carry this series right up to its bittersweet conclusion. Kayla's full acceptance of her animal self, and the courage she gains in that acceptance, is particularly compelling. With its sharp humor and fully realized characters, this urban fantasy will leave readers hoping for another series from Smith—and soon." —The Horn Book
"Smith once again weaves an action-packed plotline with campy alternating narration by Clyde, Aimee, Kayla, and Yoshi, all while dealing with the complex themes of acceptance, tolerance, freedom, and self-esteem. All this is done in a nonpreachy style to which readers can easily relate. A successful conclusion to a thought-provoking series." — School Library Journal
"With its focus on supernatural creatures and its subplots involving teen romance, the fast-paced and action-packed series could easily lend itself to cinematic or television adaptation." — Literacy Daily
Resources
Read a sample chapter of FERAL PRIDE from Candlewick Press.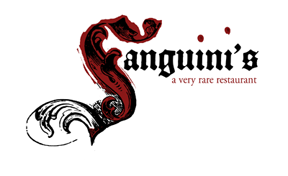 Shop Sanguini's at CafePress for TANTALIZE-FERAL verse T-shirts, hats, mugs, posters & more.
TANTALIZE-FERAL Verse Short Stories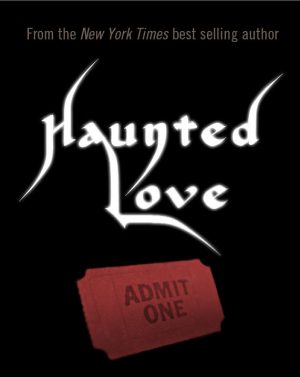 Cynthia has published short stories set in the TANTALIZE-FERAL series universe.
"Cat Calls" first appeared in SIDESHOW: TEN ORIGINAL TALES OF FREAKS, ILLUSIONISTS, AND OTHER MATTERS ODD AND MAGIC, edited by Deborah Noyes (Candlewick, 2009). It is available as a free e-book.
"Haunted Love" appears in IMMORTAL: LOVE STORIES WITH BITE, edited by P.C. Cast (BenBella, 2008). It is also available as a free e-book.
"Cupid's Beaux" appears in THINGS I'LL NEVER SAY: STORIES OF OUR SECRET SELVES, edited by Ann Angel (Candlewick, 2015).