FERAL CURSE by Cynthia Leitich Smith (Candlewick, 2014, 2015).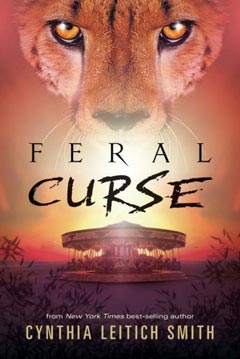 The second installment of New York Times best-selling author Cynthia Leitich Smith's thrilling FERAL series delivers danger, romance, and suspense in an all new action-packed adventure.
The adopted daughter of two respectable human parents, Kayla is a werecat in the closet. All she knows is the human world.
When she comes out to her boyfriend, tragedy ensues, and her determination to know and embrace her heritage grows. Help appears in the lithe form of sexy male werecat Yoshi, backed up by Aimee and Clyde, as the four set out to solve the mystery of a possessed antique carousel while fielding miscast magic, obsessive strangers, and mounting species intolerance.
Fans will go wild for this rousing second FERAL adventure.
Order FERAL CURSE by Cynthia Leitich Smith. Purchase a paperback edition from Red Planet Books & Comics, a Native-owned bookstore in Albuquerque. Purchase a paperback edition from BookPeople, an independent bookstore in Austin. Purchase a hardcover, paperback, Nook or MP3 CD edition from Barnes & Noble. Purchase a hardcover, paperback, Kindle, audio or audio CD edition from Amazon.
Learn more about FERAL NIGHTS (Book 1)(Candlewick, 2013) and FERAL PRIDE (Book 3)(Candlewick, 2015). The FERAL trilogy is a spin-off of the TANTALIZE series.
Featured Title, Texas Book Festival
Reviews
"Campy humor is paired with themes of social justice in this fast-paced, clever second volume in the Feral series….A neat, smart middle novel that clearly sets the stage for an epic showdown between those who champion the rights of shifters and those blind to their humanity."
— Kirkus Review
"…as kooky a cast of supernatural characters as ever…but they're all relatable in various ways and easy to root for. Debut character Kayla-level-headed, religious, but also quietly proud of her shifter nature-holds her own, nicely complementing Yoshi's swagger, Wild Card shifter Clyde's newfound confidence, and human Aimee's resourcefulness." — The Horn Book
"This well-written, action-packed story perfectly blends serious topics such as self-worth, acceptance, and tolerance with witty dialogue and humorous banter in a modern yet supernatural world. The alternating narrative between male werecat Yoshi and Kayla allows for great depth of character while keeping the plot fresh, edgy, and thoroughly entertaining. Readers will eagerly look forward to the next entry in the trilogy and the ultimate confrontation between shifters and humans. A satisfying read for fans of paranormal and the occult." — School Library Journal
"Smith's adept hand with her action is accented with her trademark wit." — The Austin American-Statesman
Resources
Read a sample chapter of FERAL CURSE from Candlewick Press.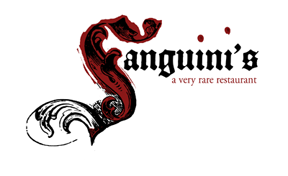 Shop Sanguini's at CafePress for TANTALIZE-FERAL verse T-shirts, hats, mugs, posters & more.
TANTALIZE-FERAL Verse Short Stories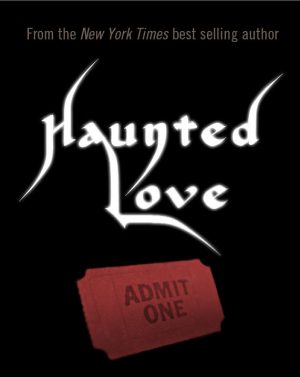 Cynthia has published short stories set in the TANTALIZE-FERAL series universe.
"Cat Calls" first appeared in SIDESHOW: TEN ORIGINAL TALES OF FREAKS, ILLUSIONISTS, AND OTHER MATTERS ODD AND MAGIC, edited by Deborah Noyes (Candlewick, 2009). It is available as a free e-book.
"Haunted Love" appears in IMMORTAL: LOVE STORIES WITH BITE, edited by P.C. Cast (BenBella, 2008). It is also available as a free e-book.
"Cupid's Beaux" appears in THINGS I'LL NEVER SAY: STORIES OF OUR SECRET SELVES, edited by Ann Angel (Candlewick, 2015).