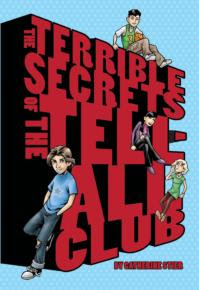 Catherine Stier is the first-time author of The Terrible Secrets of the Tell-All Club (Albert Whitman, 2009). From the promotional copy:
No one at school had ever thought up a club like this. All you had to do to be in it was answer some questions and share them with the rest of the club.
Questions like: What is your favorite salad dressing? Who is your BFF?
Continue Reading New Voice: Catherine Stier on The Terrible Secrets of the Tell-All Club »