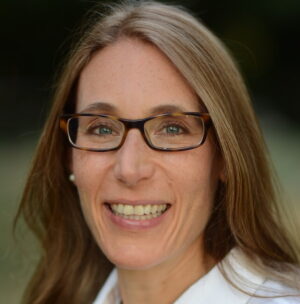 Today I'm welcoming Joy Bean, Lead Editor for Arctis Books, to Cynsations. Joy, many readers might not be familiar with Arctis Books. Can you tell us more about the company?
Arctis Books USA is the sister company of NorthSouth Books, which readers may be very familiar with, as they have been publishing picture books in the U.S. since 1989.
What I mean by "sister companies" is that we are owned by the same company (W1-Media GmBH, based in Hamburg, Germany). W1-Media also owns the very successful publishing company Artium in Germany, which has the imprints of Arctis, and WooW Books, among others. Atrium has been around since 1935! We are the U.S. imprint that launched in Fall 2020.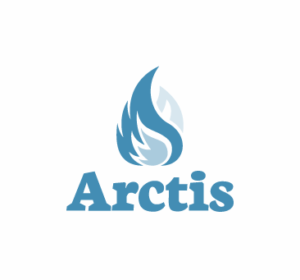 We are a small crew of people—myself as the lead editor, a sales and marketing director, one or two freelance editors (depending on the season), and a couple of people in production and design. I also work directly with the editorial director of the Arctis imprint in Germany, as he oversaw the U.S. imprint before I was hired on, and we're able to share ideas and projects. I also work directly with the CEO of W1-Media. It's a wonderful cross-cultures-and-time-zones relationship. Bearing in mind the language and time zone differences, our company runs remarkably smoothly.
Arctis Books' mission is "bringing the best books from Europe to the United States," with a focus on fantasy and contemporary stories, as well as new interpretations of classic tales. Can you tell us more about how you decide which books to publish in the U.S. under the Arctis imprint?
Our mission is to bring the best books from around the world to the U.S. audience. As Lead Editor, what I aim to do is bring well-known and popular voices from outside the U.S. to American readers. There are so many wonderful stories, brilliantly told, throughout the world, and I want American readers to be able to read them. Not only so that they can read them because they're wonderful stories, but so that readers will be able to see that while there are cultural differences between countries, emotions and experiences truly are universal!
When I started to dive into finding out what books have been successful in countries around the world, I couldn't help but get so excited for what's out there. It's been amazing to find so many treasures. We've only scratched the surface so far in what we've published, and I can't wait for readers to see what we've got coming in future seasons.
What is the target readership [age] of Arctis books?
We are targeting readers of all ages! We have a picture book on a future list for ages 2-up, and we also have books on our list that is for upper young adult. We're not focused so much on a target age range, but rather we're looking for quality stories that we think will speak to readers, whatever that age may be.
That being said, as the editor for the list, I am looking to make sure we have a well-rounded list for readers of all ages. I would ideally like to have a book for the youngest of readers, those in middle grade, and for young adults on each list so that we can bring quality international titles to our different readerships each season.
I noticed that Arctis has published a nonfiction title, Are you primarily focused on fiction, or do you anticipate publishing more nonfiction?
We are definitely open to publishing more nonfiction. If we find a book with a topic that we think will resonate with the U.S. audience, we would happily look into acquiring it. I love nonfiction books and would love to add more to our list as we grow.
Does Arctis publish exclusively books that were published by Arctis in Germany? Or do you publish from a broader range of markets and publishers?
We've only published a few titles in the U.S. that were originally on the German Arctis list. It's nice to have the German imprint as a gauge to how some books might do in the U.S., as some of the same types of books do very well in both markets, but we realize that each book is an entity unto itself and needs to be evaluated on what we think the audience would be for each title.
So far we've published books from Germany, Sweden, and Norway, and on future lists we have books coming from Denmark, France, and Finland as well. I'm also looking at books from many other countries, including The Netherlands, Spain, Italy, China, and Japan.
What kinds of stories do you find translate well between markets? Are there stories that are easier or harder to bring into the U.S. market?
We're finding that fantasy titles translate really well between markets. Fantasy for both middle grade and young adult audiences is popular in many of the markets we're looking in and we've been able to find some true gems. For instance, our inaugural list in 2020 had Odin's Child on it, which is the first book in the Raven Rings series by Norwegian bestseller Siri Pettersen.
I don't know how many American readers had heard of her before, but we're so proud to be publishing her books because they are so rich in detail, telling stories that anyone in any part of the world can find interesting. And she's an amazing person to boot!. She even recently founded an award called The Raven Rings Prize, to foster new fantasy writers and promote Norwegian fantasy.
As she says, "My own creative breakthrough came from taking two months leave from work to complete my book. This intense focus period was invaluable in moving forward, and I'm founding this prize because I have a deep desire to give others the same opportunity to commit." It's not a necessity, but having someone so wonderful to work with is always the icing on the cake.
Picture books and graphic novels can be harder to bring into the U.S. market because of art styles differing, but that's a small instance. I find that American audiences are much more open to different art styles than they were even 10 years ago, which is heartening. I do find that in Europe, picture books that deal with issues such as death and sexuality are done in a much more direct way. They take the issue on in more of a head-on way than similar stories in the U.S. market.
It's clear that translation is a vital part of the process of bringing a book from one market to another. Can you tell us more about how that process works?
Yes, translation is key! Translation is such an art and I try to find just the right fit for each project so that the author's original work is represented in the best way possible. I've had the opportunity to work with an array of truly talented translators and the lengths they go to in order to get the correct rhythm, wording, intent, meaning, and emotion across to readers (among so many other things in a story) is so heartening for me as an editor.
I've had countless in-depth conversations with translators over a single word choice and I love hearing the how's and why's they choose a particular word or phrase, and how it best represents what the author is conveying in the originating language. A bonus for me is learning more about the originating language!
What I mean about finding just the right fit for a project can be explained a bit better by the example of a book I have on a future list, which is written by a French-Canadian author and published in French by a Canadian press. When I started my search for a translator, I narrowed it down to trying to find a French-Canadian translator instead of just someone who can translate French because of possible differences in vocabulary, slang, and terminology. Again, we want to get the best representation of the author's work and therefore sought out a translator who is from the Quebec area in Canada.
I know it's like asking a parent to choose a favorite child, but are there any books coming out this year from Arctis that you're particularly excited about?
Oh goodness, that's too tough a question! I'm excited about them all for so many reasons. We have a sweet, emotional middle grade novel called Our Own Little Paradise by Norwegian author Marianne Kaurin coming out this spring that I hope will find a lot of readers.
The German edition of the book just won the 2021 German Youth Literature Prize for Best Children's Book! It's about a girl who tells a lie on the last day of school. All her classmates are going on exotic vacations and she isn't because her mom is out of work and they can't afford to go anywhere. She feels the pressure to fit in, but her lie snowballs when the new kid in class, who turns out to be her neighbor, confronts her about it. He comes up with an innovative solution to her problem and it turns both of their summers around. The emotions in the novel are so raw and so relatable to anyone in middle school! And it deals with so many issues that kids deal with on a daily basis that can be very tough to handle, yet the story never feels like an "issue" book. It's truly delightful!
In the fall, we're launching Siri Pettersen's next trilogy, Vardari, with the title Iron Wolf. It will be a not-to-miss title for any fan of her Raven Rings series, or for anyone looking for a great fantasy title with spectacular world-building and characters that stay with you for a long time.
Thank you for asking me these wonderful questions, Elisabeth! I hope readers will love the books Arctis publishes as much as I do.
Thank you for talking with me today! You've given us a wonderful glimpse into the rich world of books for young readers from around the world.
Cynsational Notes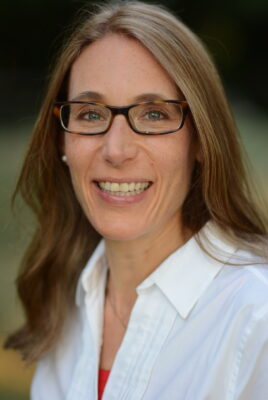 Joy Bean has worked in the publishing industry for more than 25 years and has seen the book world from many perspectives. She's worked as a bookseller, at both a chain store as well as an independent children's bookstore; as a journalist writing about the children's book industry for Publishers Weekly magazine; and as a children's book editor at both big and small houses (from Random House to Arctis Books USA).
During her editorial career, she has worked on a wide range of children's books—everything from mass market books featuring licensed characters, nonfiction books aimed at the school and library market, to trade books (picture books, chapter books, & middle grade and YA novels). She is extremely happy to now be working on books in translation, bringing voices from around the world to readers in the U.S.
In her spare time, you can usually find her reading, or looking for titles to add to her Books to Read list.
Elisabeth Norton writes fiction, nonfiction and poetry for young readers. Her poems have been selected for inclusion in several anthologies, including Things We Eat (Pomelo Books, 2022), edited by Janet Wong and Sylvia Vardell, and IMPERFECT II: poems about perspective, an anthology for middle schoolers (2022), edited by Tabatha Yeatts.
Originally from the US, Elisabeth  now lives with her family in Switzerland, where she teaches English as a Foreign Language (EFL). You can find out more about her on her website and read some of her poetry on her blog.