Jean's children, John and Jane
By Jean Reagan
Many years ago in a writing class, Kathi Appelt said, "Write from the hole in your heart."
At the time, I had just received sketches for my first picture book, Always My Brother, illustrated by Phyllis Pollema-Cahill (Tilbury House 2009).
This story about sibling loss is told from the perspective of the surviving sister, and it mirrors our own family tragedy.
Of course, I connected with Kathi's wise words immediately. But she challenged us to tap this "hole in our heart" for all of our writing, not just for stories about devastating trauma.
Fast forward: Two hundred rejections later, my books, How to Babysit a Grandpa and How to Babysit a Grandma, both illustrated by Lee Wildish (Knopf, 2012, 2014 respectively), made the NYT bestseller list. And now, a third book in this How-To series, How to Surprise a Dad, is out.
A sibling pair advises, "Shhhhhh. If you want to surprise a dad, you have to be tricky."
Then after tips on How-to-Hide-this-Book, they share everyday surprises you can "make, do, or find."
Finally, they instruct the reader on how to pull off a big, special day surprise, including what to do if a dad gets suspicious.
I'm thrilled the publisher embraced my request for a racially-diverse family. (And, yes, once again, Lee Wildish's illustrations steal the show.)
Race or ethnicity is not pertinent to the story, but I wanted to question the "assumption of white."
So, how is Kathi's advice relevant to silly, funny books like these?
I've come to believe her challenge is even more compelling. Humor, without heart, is empty. Shallow humor is merely a one-line joke that doesn't beg repeating or re-reading. The characters don't resonate on first encounter, and you don't carry them with you after closing the book.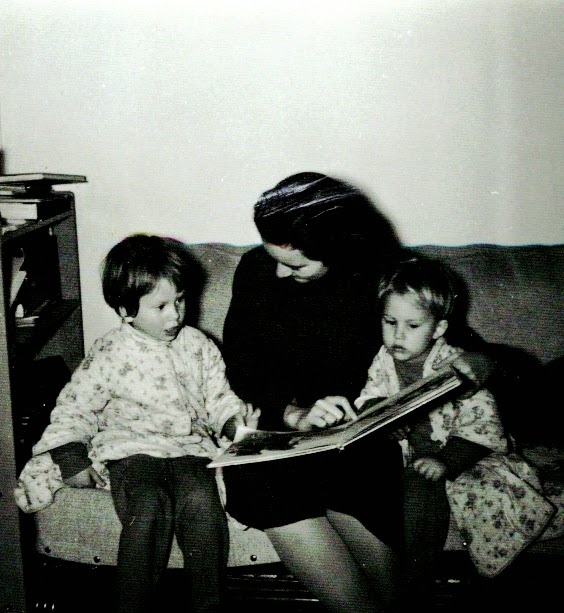 Jean with her sister, Katherine Paterson
The "hole in your heart" needn't be a fresh, gaping wound.
Rather, tap childhood worries, fears, and longings that still linger. Did you feel left out? Unnoticed?
As a shy child who struggled to learn to read, I have a lifetime of material. And I was (still am) an expert worrywart to boot.
No doubt you also have plenty to mine from your childhood as a powerless, tender soul.
What about the specific hole created by the death of my son, John?
Well, I make sure every book I write has glimpses of him. Including him is a gift to myself, my family, and hopefully to my readers as it helps to deepen the humor.
When John was five he asked if jails had carpeting because he didn't want "the bad guys to skin their knees if they fell down." This kind of tenderness I strive to portray in my books, especially in my silly ones.
There are three more books in production in my How-to series. Hopefully they will also convey humor with heart.
Thank you, Kathi, for your sound advice so many years ago.
Cynsational Notes
Jean Reagan was born in Alabama but spent most of her childhood in Japan. She now lives in Salt Lake City with her husband. In the summers, they serve as wilderness volunteers in Grand Teton National Park, living without electricity or running water.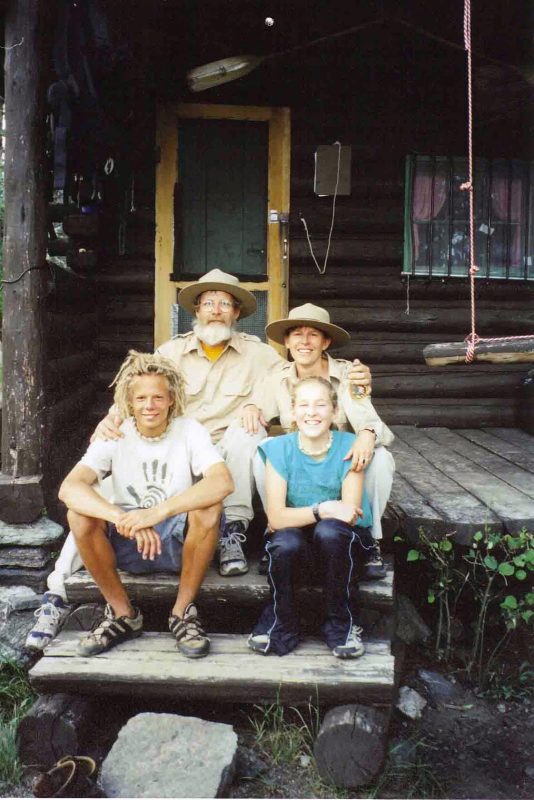 At the ranger cabin
Enter to win one of five copies of How to Surprise a Dad by Jean Reagan (Knopf, 2015). From the promotional copy: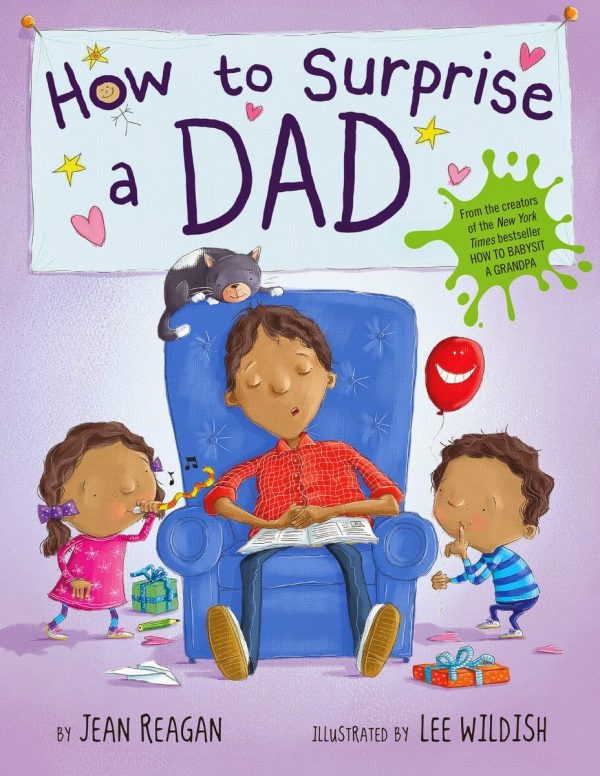 So you want to surprise your dad?
You're in luck! The pages of this book are full of tips on how to become a super dad surpriser, including tips for things you can make, do, or find—just for your dad.


Be sure to read up on:



Yummy treats and presents for a dad
What to do if he starts getting suspicious
How to prepare for the big moment (where to hide everyone, and how to practice whispering "Surprise!")


From the author-illustrator team behind the New York Times bestsellers How to Babysit a Grandpa and How to Babysit a Grandma comes an adorable, funny, surprising celebration of dads!
Publisher sponsored. U.S. only.