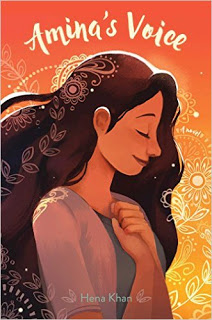 Hena Khan, a well-published picture book author makes her novelist debut with Amina's Voice (Salaam Reads, March 2017). From the promotional copy:
A Pakistani-American Muslim girl struggles to stay true to her family's vibrant culture while simultaneously blending in at school after tragedy strikes her community.


Amina has never been comfortable in the spotlight.