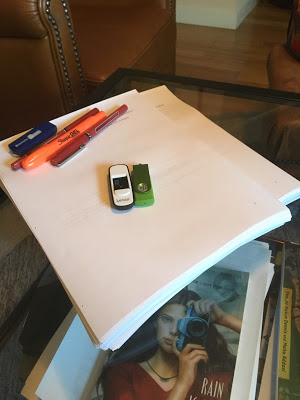 This week I've caught myself for two minutes here, five minutes there, reading a scene from my manuscript in progress.
Not to edit it. Not because I'm nervous about what my new editor will say (that won't kick in for another couple of weeks).
Not because I don't have other things to do. I'm busy teaching and writing speeches.
This week I'm reaching for my work in progress because it comforts me.
Continue Reading Election Reflections & Caring for Your Creative Heart »