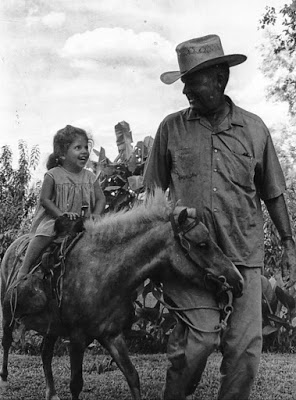 Young Suzanne with her Grandfather Tio
in Uvalde, Texas
As writers, we are frequently asked where we draw inspiration from. I think it's true that everything we write is somewhat autobiographical.
I know I scatter a bit of myself in everything I write – that's what gives it a soul and makes my stories "sing," if you will.
In Finding Esme (Greenwillow,
Continue Reading Guest Post: Suzanne Crowley on Finding Inspiration Close to Home »