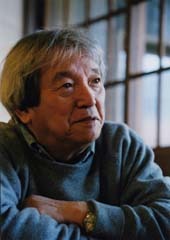 By Bree Bender
Award-winning children's author and illustrator Mitsumasa Anno died Dec. 24, 2020. He was 94.
Obituary: Mitsumasa Anno by Shannon Maughan from Publishers Weekly. Peek: "He grew up in Tsuwano, a small town surrounded by mountains, where his talent for drawing and an aptitude for mathematics began to shine, and where his dream of becoming an artist first took root."
Artist Mitsumasa Anno is Dead at 94 by Michael Schaub from Kirkus Reviews.