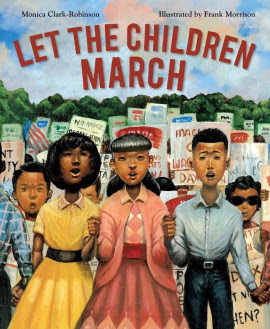 By Traci Sorell
I couldn't play on the same playground as the white kids.
I couldn't go to their schools.
I couldn't drink from their water fountains.
There were so many things I couldn't do.
Let the Children March (Houghton Mifflin Harcourt, 2018) follows a fictional African-American girl and her family through the very real events of the Birmingham Children's Crusade in May 1963.
Continue Reading New Voice: Monica Clark-Robinson on Let the Children March »