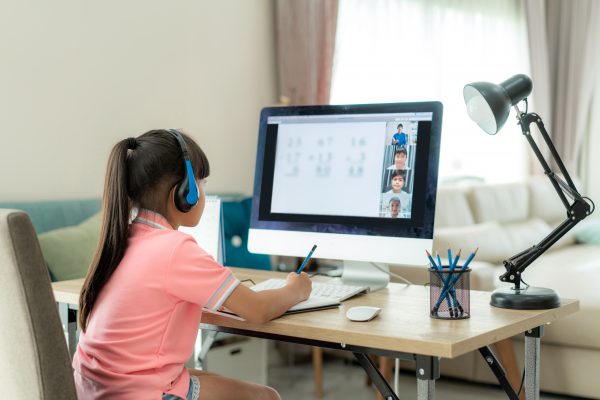 Welcome! This resource page is compiled in hopes of improving education related to Native peoples and Nations.
SEE ALSO companion bibliographies of contemporary Native books, historical Native books, more books by Native creators, and books published by Heartdrum, a Native-focused imprint of HarperCollins.
Finding Friends (And Ourselves) In Books by Cynthia Leitich Smith from Harper Stacks. Peek: "Native fiction…educates young readers, albeit at a slant, and often without them realizing that they are learning per se. Any authentic Native book will shift the knowledge base and mindset of its readers for the better."
"Readers Are Realizing Their Hunger For Our Stories:" Native Literature for Kids and Teens by Kelly Jensen from Book Riot. An engaging, extensive overview of the state of Native children's-YA books.
Episode 436 (Podcast): Curating a Middle Grade Anthology of Intertribal Stories: Interview with Cynthia Leitich Smith by Gabriela Pereira from diyMFA Radio. PEEK: "In this episode, Cynthia and I discuss… What elements are important to include when writing specifically for Middle Graders and how MG is distinct from YA. Why it's important to create an inclusive feeling  of a 'we' not 'me' book within diverse literature." CYN NOTE: This interview is an in-depth, wide-ranging conversation that both illuminates the story behind the anthology and more broadly offers thoughtful reflections on the literary considerations involved in writing about Native people for young readers.
Author Insights
"A Different Drum: Native American Writing" by Cynthia Leitich Smith (Muscogee), "Field Notes," (The Horn Book Magazine, July 2002)(p.407). A discussion of the value of vulnerability of Native American writing styles in the mainstream market.
Author and Earth Scientist Darcie Little Badger on Her New YA Novel and the "Explosion" of Native American Fiction by John Roche from Connecticut Magazine. Peek: "I appreciate that this rise in stories and books by Native and Indigenous writers is being called 'a movement' and not a trend…There are hundreds of tribes and nations, and they all have different cultures, plus a range of individuals with their own histories, perspectives and ideas within each tribe or nation." SEE ALSO Darcie Little Badger on Writing, Persistence & ELATSOE from Cynsations.
Four Native YA Authors on Their Message for Teens by Alia Jones from School Library Journal. CYN NOTE: Interview features Joseph Bruchac (Abenaki), Eric Gansworth (Onondaga), Dawn Quigley (Ojibwe) and Cynthia Leitich Smith (Muscogee). Article is free, but requires email registration to view.
Let's Indigenize Our Bookshelves and Fully Welcome Native Kids as Readers by Cynthia Leitich Smith (Muscogee) from Nerdy Book Club. PEEK: "I understood from a very young age that the Native part of myself didn't seem to belong in the world of readers. (Did we send that message to all Native kids? Do we still? At what cost to them and to their non-Indian friends…)."
Letter to an Emerging Indigenous Writer by Daniel Heath Justice (Cherokee) from Lit Hub. PEEK: "You're part of a lineage, a tradition, a rich, vexed, complicated, troubled, and beautiful history of literary achievement. That can be a deep wellspring from which to draw strength. Please don't accept the idea, even from our own, that Indigenous writing is a contradiction in terms, that our writing is only a colonial construct. Our peoples have been communicating knowledge in various media and forms since time immemorial…"
"Native Heroes, Native Stories, Native Voices", featuring Angeline Boulley (Ojibwe), Darcie Little Badger (Lipan Apache), and Anton Truer (Ojibwe), from the Texas Teen Book Festival. Cynthia Leitich Smith (Muscogee) is the moderator. Click here to watch the panel or share it with your students. The presentation begins at 8 minutes and 45 seconds into the recording.
Native Narratives: Native Authors on Recent Gains in Children's Publishing by Marva Hinton from School Library Journal. PEEK: "In the last five years, several Native children's writers, such as Carole Lindstrom, Angeline Boulley, and Kevin Noble Maillard, have risen to prominence. Their success is encouraging to more established writers like Smith who started publishing when the industry wasn't as open to Native voices."
Native Voices: Children's-YA Author/Illustrator Interviews by Traci Sorell (Cherokee) and Kim Rogers (Wichita) from Cynsations. Conversations with well-established and up-and-coming Native children's book creators.
Native Voices: Sharing Stories and Talking Back from We Need Diverse Books. PEEK: "I'm hopeful—in part because of voices like those I'm welcoming to this circle today, in part because I've seen Native and non-Indian children embrace contemporary Native characters and historical ones who're depicted as three-dimensional human beings." SEE ALSO Part 2.
Educator Resources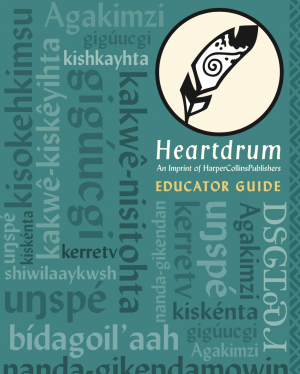 Avoiding Mistakes in the Classroom by Art Hughes from Native American Calling. PEEK: "Educational units on Native Americans continue to evolve, but there remain relics that resort to construction paper headdresses. We'll talk with Native educators about how teachers can utilize more inclusive and accurate lessons."
The Cradleboard Teaching Project: provides Native curriculum to tribal and mainstream schools; founded by Buffy Sainte-Marie (Cree).
Indigenous Educators: "…a community by and for Indigenous educators who are actively disrupting settler colonial education, re-centering Indigenous languages and Indigenous Knowledge Systems (IKS) in the education of children and families, and restoring the connection between how we educate our children with the most sacred values of our ancestors, our languages, our cultures, and our peoples."
Journal of American Indian Education: "The Journal of American Indian Education is a peer reviewed scholarly journal, which publishes papers specifically related to the education of American Indians and Alaska Natives." It is published three times annually by the Center for Indian Education at Arizona State University's College of Education. Full text of past volumes is online, includes search engine and subscription information.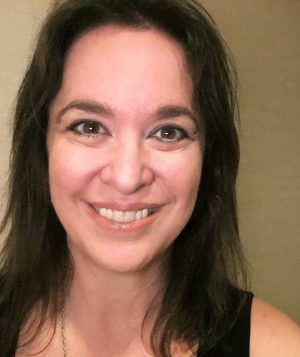 Home & Classroom Teaching: Native American Children's-Teens' Books & Educational Resources compiled by Cynthia Leitich Smith (Muscogee) from Cynsations. PEEK: "With tremendous appreciation of all the teachers and child-caregivers who're navigating this difficult time of social isolating, I have assembled a list of Native children's and young adult (teen) books along with supplemental educational and/or entertaining resources."
Honoring Alaska's Indigenous Literature from Alaska Native Knowledge Network at the University of Alaska Fairbanks.
Native American Education Links from Dr. Jon Allan Reyhner at Northern Arizona University.
Native Knowledge 360° from the Smithsonian National Museum of the American Indian. PEEK: "…provides educational materials and teacher training that incorporate Native narratives, more comprehensive histories, and accurate information to enlighten and inform teaching and learning about Native America. NK360° challenges common assumptions about Native peoples—their cultures, their roles in United States and world history, and their contributions to the arts, sciences, and literature. NK360° offers a view that includes not only the past but also the richness and vibrancy of Native peoples and cultures today."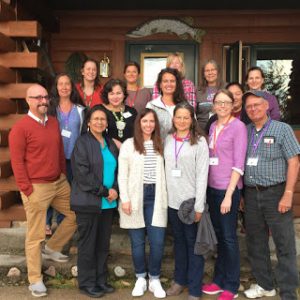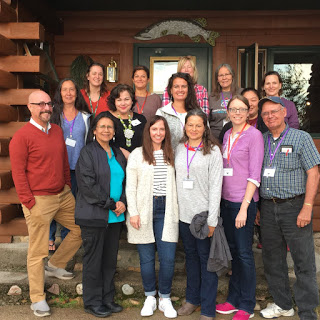 Strategies for Teaching Seven Native-Centered Books to K-12 Students by Kara Stewart (Sappony) from School Library Journal. SEE ALSO Native Stories: Books for Tweens and Teens By and About Indigenous Peoples by Kara Stewart (Sappony) and Dr. Debbie Reese (Nambé Pueblo) from School Library Journal.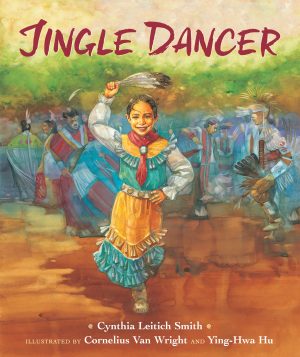 Teacher guides for JINGLE DANCER, INDIAN SHOES, RAIN IS NOT MY INDIAN NAME, and HEARTS UNBROKEN, all by Cynthia Leitich Smith. NOTE: click on the respective book link and then scroll to Educator Resources.
Teaching Hard History from Learning for Justice. PEEK: "One thing that seems to be lost in classrooms is that Native people are here 365 days a year. Most teaching about Native people gets confined to Columbus Day or to November 'Native American month.' And what is lost when you do that is that both of those topics are historical topics. They are not, here we are today and this is what we're doing."
Teaching Respect for Native Peoples, shared with permission of Oyate. SEE ALSO: THE PEOPLE SHALL CONTINUE by Simon J. Ortiz (Acoma Pueblo), illustrated by Sharol Graves (Absentee Shawnee) (Lee & Low, 2017) "Told in the rhythms of traditional oral narrative, this powerful telling of the history of the Native/Indigenous peoples of North America… despite struggles against greed, destruction of their lands, and oppression, The People persisted."
Teaching Young Children About Native Americans by Dr. Debbie Reese (Nambé Pueblo) from ERIC Clearinghouse on Elementary and Early Childhood Education Urbana IL. PEEK: "When teachers engage young children in project work, teachers should choose concrete topics in order to enable children to draw on their own understanding."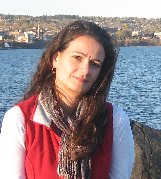 An Ojibwe Education by the Blue Earth Banks from Dawn Quigley (Ojibwe). PEEK: "If all students…have a deep respect and joy for Native-authored texts, then no future young Indian girl, like myself, will have to recede away from her identity by being ridiculed for loving a book which reflects herself…." SEE ALSO Silenced: Voices Taken from American Indian Characters in Children's Literature by Dawn Quigley from The American Indian Quarterly. CYN NOTE: Citation for academic researchers: Quigley, Dawn. "Silenced: Voices Taken from American Indian Characters in Children's Literature." The American Indian Quarterly, vol. 40 no. 4, 2016, p. 364-378. Project MUSE muse.jhu.edu/article/645147.
Indigenous Peoples' Day
Indigenous Peoples' Day: Resources for Educators from Colorín Colorado. PEEK: "Since the 1990s, a growing number of states have begun to replace Columbus Day with Indigenous Peoples Day – a holiday meant to honor the culture and history of the people living in the Americas both before and after Columbus' arrival."
Indigenous Peoples' Month
Land Acknowledgements
Land Acknowledgements by Dr. Dylan Miner (Métis Nation of Ontario) from Michigan State University. PEEK: "We recognize that Land Acknowledgements must be preceded and followed with ongoing and unwavering commitments to American Indian and Indigenous communities."
Native Land Digital: a non-profit website and app where users can enter an address to find out which Nations are Indigenous to that land. CYN NOTE: The Land Acknowledgement Bot uses information from this website.
Indigenous-Owned Bookstores
Indigenous-Owned Bookstores You Need to Visit by Nikki DeMarco from BookRiot. PEEK: "These Indigenous owned bookstores are a good place to start to intentionally spend your book money to support independent bookstores."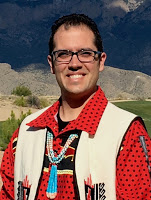 Interview: Lee Francis IV on Native Publishing, Bookstores & Indigenous Comic Con by Traci Sorell (Cherokee) from Cynsations. PEEK: "There are great children's books and some young adult and then a whole bunch of adult lit but not anything that would help bridge the gap for those readers who might need more graphics. We also wanted, and still want, to work in changing the perceptions and representations of Native people by presenting stories of Native people as superheroes and unlocking the Indigenous imagination…."
Within U.S. Borders: Birchbark Books & Native Arts (Minneapolis); Bird Cage Book Store and Mercantile (Rapid City, ND); Books & Burrow (Pittsburgh, Kansas); Casa de Resistencia Books (Austin); Eleanor's Bookshop (Tulsa); Nā Mea Hawai'i (Honolulu); Red Planet Books and Comics (Albuquerque); Talking Leaves (Cherokee, North Carolina).
Within Canadian Borders: Barely Bruised Books (Ottawa); GoodMinds (Six Nations of the Grand River Territory, Brantford, ON); Iron Dog Books (Vancouver), Librarie Hannenorak (Wendake, QC), Massy Books (Vancouver), Strong Nations (Nanaimo, BC). CYN NOTE: Good Minds contributes 5% of most sales in support of First Nations public libraries.
Online: Hyphen Reads Books; Raven Reads Subscription Box, Strong Nations.
Library Science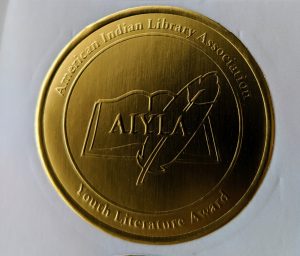 American Indian Library Association: an affiliate of the American Library Association. PEEK: "a membership action group that addresses the library-related needs of American Indians and Alaska Natives. Members are individuals and institutions interested in the development of programs to improve Indian library, cultural, and informational services in school, public, and research libraries on reservations. AILA is also committed to disseminating information about Indian cultures, languages, values, and information needs to the library community."
Tribal Libraries in Michigan to Create New Classification System with Community Input by Marva Hinton from School Library Journal. PEEK: "…the Saginaw Chippewa Tribal Libraries will be saying goodbye to the Dewey Decimal and Library of Congress Classification systems in favor of something of their own choosing."
Literary Evaluation

American Indians in Children's Literature from Dr. Debbie Reese (Nambé Pueblo). PEEK: "provides critical perspectives and analysis of indigenous peoples in children's and young adult books, the school curriculum, popular culture, and society." High-value resource that includes recommendation lists. SEE ALSO Tips for Teachers: Developing Instructional Materials About American Indians.
American Indian Youth Literature Award from the American Indian Library Association. PEEK: "presented every two years. The awards were established as a way to identify and honor the very best writing and illustrations by and about American Indians. Books selected to receive the award will present American Indians in the fullness of their humanity in the present and past contexts." CYN NOTE: AILA Award Criteria.
Critical Indigenous Literacies: Selecting and Using Children's Books about Indigenous Peoples by Dr. Debbie Reese from Language Arts at NCTE. PEEK: "…adding a 'curtain' to Bishop's (1990) 'mirrors, windows, and sliding glass doors' metaphor when I talk or write about Native stories. This is a way to acknowledge and honor the stories behind the curtain— those that are purposefully kept within Native communities. Native communities resisted historical oppression and continue to preserve our culture by cultivating our ways in private spaces— behind the curtain. While Native people share some of our ways publicly in the present day, there is a great deal that we continue to protect from outsiders."
The CODE Burt Award for First Nations, Inuit, and Métis Young Adult Literature from Code: Rewriting the Story for Global Literacy. PEEK: "…a Canadian literary award and readership initiative that recognizes excellence in Indigenous-authored literature for young adults (ages 12-18). With the generous support of the Consecon Foundation (formally the Literary Prizes Foundation) and generous CODE supporters, the CODE Burt Award for First Nations, Inuit, and Métis Young Adult Literature is given to literary works for youth created by First Nation, Inuit, and Métis writers, illustrators, and translators."
How Native Writers Talk Story: Honoring Authentic Voices in Books for Young People by Cynthia Leitich Smith (Muscogee) and Traci Sorell (Cherokee) from School Library Journal. PEEK: "Joyfully, the community of Native and First Nations writers creating books for children and teens keeps growing. With each publication season, an ever-expanding body of Indigenous youth literature is available. Meanwhile, as more Native writers make inroads into publishing for children and teens, it is imperative that non-Native adult readers work to see the heart of these stories—and recognize and set aside their internalized misconceptions about Native life, people, and nations."
Resources and Kid Lit About American Indians from School Library Journal. PEEK: "At a conference held at the University of Wisconsin's Cooperative Children's Book Center in the early 1990s, James Ransome was asked why he had not illustrated any books with American Indian characters. His response, in short, was something to the effect of, 'I haven't held their babies.'"
We Are Still Here? An Interview with Dr. Debbie Reese (Nambé Pueblo) from NCTE. PEEK: "I wish that teachers would do all they could to push against that monolithic 'primitive' and 'uncivilized' depiction that is so pervasive and damaging to our youth, but all youth, too, who play and learn alongside our children."
Media & Publishing
American Indian Newspapers and Magazines: list of links to tribal newspapers, Indian Country Today, and the Native American Journalist's Association from The Seminole Tribe of Florida.
Committing to a Long Journey: Indigenous Voices in Publishing by Nathalie op de Beeck from Publishers Weekly. PEEK: "Young's middle grade books 'draw on traditional Navajo belief systems and beings,' Leitich Smith says, so they belong more to a faith tradition than to the fantasy shelf. 'When we think about speculative fiction, we're thinking about make believe. With books drawn from traditional stories or Indigenous belief systems, that supernatural component is part of the fact of life.'"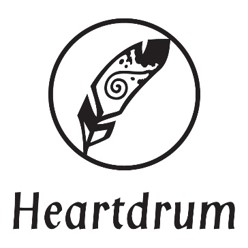 HarperCollins Children's Books Launches Heartdrum, A New Native-Focused Imprint from Cynsations. PEEK: "Launching in Winter 2021, Heartdrum will offer a wide range of innovative, unexpected, and heartfelt stories by Native creators, informed and inspired by lived experience, with an emphasis on the present and future of Indian Country and on the strength of young Native heroes." SEE ALSO Heartdrum at HarperCollins Children's Books: a Native children's-YA imprint, curated by author Cynthia Leitich Smith (Muscogee) and edited by Rosemary Brosnan.
Heartdrum: a Native-Focused Imprint of HarperCollins from Children's-YA Literature Resources. Features listing of books, flap copy, reviews, related resources, awards and honors.
Heartdrum Brochure: "…centers contemporary Native and First Nation stories to uplift voices of authors and illustrators from a variety of tribes and nations across North America. Books will be published in a range of formats and genres: picture books, chapter books, middle grade and teen fiction, graphic novels for all ages, and nonfiction. In partnership with We Need Diverse Books, HarperCollins will make a yearly contribution to the Native fund from We Need Diverse Books. This brochure offers information on the imprint and its foundation as well as a sneak peek of two of the books on the launch list in Winter 2021."
Invisible No More: The Rise of Native American Power in Media from the Nielson Company. PEEK: "…nearly two-thirds of Americans are interested in learning more about native cultures and want to see more inclusion of Native Americans in entertainment."
Milestones: Indigenous Peoples in Children's Literature, compiled by Debbie Reese (Nambé Owingeh) and Jean Mendoza (White) from American Indians In Children's Literature. A history of the conversation of books.
Native America Calling: The National Electric Talking Circle: a project of Koahnic Broadcast Corporation (think radio interviews, NPR).
Indigenous-Owned Small Presses
Black Bears and Blueberries Publishing: "a Native owned non-profit company that publishes children's fiction and non-fiction paperback books and ebooks, reading levels K-6, on Native topics serving a regional audience, including the Dakotas, Michigan, Minnesota, and Wisconsin."
Chickasaw Press (nonfiction): "publishing research and scholarship about Chickasaw history and culture, making such scholarship accessible to Chickasaw people, exercising 'cultural and intellectual sovereignty' by adhering to ethical and culturally appropriate research and publication practices, and providing an outlet for Chickasaw authors, scholars, and culture bearers."
White Dog Press (an imprint of Chickasaw Press): "White Dog Press affords us the opportunity to further share the history, culture, and experiences of the Chickasaw people through literary categories such as historical fiction, children's books, young-adult literature, how-to books, travel writing, creative or narrative non-fiction, poetry, and memoirs."
Eaglecrest Books: leveled early literacy books featuring First Nations and Native American children and families.
Inhabit Media: "…the first Inuit-owned, independent publishing company in the Canadian Arctic. We aim to promote and preserve the stories, knowledge, and talent of the Arctic, while also supporting research in Inuit mythology and the traditional Inuit knowledge of Nunavummiut (residents of Nunavut, Canada's northernmost territory)."
Native Realities: owned by Lee Francis IV, who also owns Red Planet Books and Comics.
Pemmican Publications: "promoting Métis authors, illustrators and stories."
Salina Bookshelf: "…an independent publisher of multicultural materials which includes textbooks, children's picture books, children's chapter books, informational texts, reference books, audio books and language learning materials. We specialize in dual language books in Navajo/English and Hopi/English, as well as textbooks used to teach Navajo language in schools."
Sealaska Publishing: "Children's books, educational books, traditional language resource material, maps and more."
Theytus Books: "…a leading North American publisher of Indigenous voices. Located in Syilx territory on the Penticton Indian Reserve in British Columbia, Theytus Books is proudly First Nations-owned and operated in partnership with the En'owkin Centre."
Wiigwaas Press at Birchbark Books.
Organizations
The American Indian College Fund: non-profit organization that raises scholarship, endowment, and operating monies for Native American tribal colleges.
National Indian Education Association: "Since NIEA was founded in 1969, Native educators and advocates have fought to ensure Native students receive an equitable and quality education that is afforded to many of their peers."
Native American Rights Fund "Standing Firm for Justice": the premier legal advocacy organization.
Native Writing Intensive Is a Community and Career Building Opportunity by AJ Eversole from We Need Diverse Books. PEEK: "When asked about the biggest takeaways of the intensive, attendee Byron Graves (Ojibwe) said, "That I belonged in the literary world. That I wasn't alone. And that I had a group of like-minded people as a support system."
Oyate: evaluates educational resources and fiction by and about Native people, leads workshops for teachers, and distributes excellent examples of such materials, making an effort to highlight Native authors and illustrators.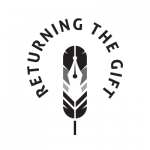 Returning The Gift: "Founded in 1992, Returning the Gift Literary Festival (RTG) is a conference created by Indigenous writers specifically for Indigenous creatives after years of under-representation and isolation at other industry events. Since then, RTG conferences have been held all over the United States and Canada, included Indigenous artists and authors from all over the world, and honored the work of many amazing Indigenous creators."
SEALAKSA Heritage Institute: "…a tribal nonprofit founded in 1980 to perpetuate and enhance Tlingit, Haida and Tsimshian cultures of Southeast Alaska. Its goal is to promote cultural diversity and cross-cultural understanding through public services and events. Sealaska Heritage also conducts scientific, and public policy research that promotes Alaska Native arts, cultures, history and education statewide."
Talk Story: Sharing Stories, Sharing Culture: a joint project of the American Indian Library Association and the Asian/Pacific American Librarians Association.
Well-Read Native: "The Well-Read Native Indigenous Book Club is a community of readers from all over Indian Country and the globe. Our 500+ members represent over 85 tribes and 4 countries (and counting!)"
Wordcraft Circle of Native Writers and Storytellers: "to ensure the voices of Native and indigenous writers and storytellers — past, present, and future — are heard throughout the world."
Overview Resource Guides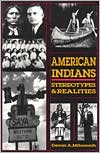 AMERICAN INDIANS: STEREOTYPES & REALITIES by Devon A. Mihesuah (Choctaw)(Clarity Press, 1997). Valuable overview—deconstructs and re-educates, especially recommended to teachers, but also a good fit for young adults. Ages 12-up.
A KID'S GUIDE TO NATIVE AMERICAN HISTORY: MORE THAN 50 ACTIVITIES by Yvonne Wakim Dennis (Cherokee) and Arlene Hirschfelder (Chicago Review Press, 2009). From the promotional copy: "Hands-on activities, games, and crafts introduce children to the diversity of Native American cultures and teach them about the people, experiences, and events that have helped shape America, past and present."
NATIVE AMERICA IN THE TWENTIETH CENTURY: AN ENCYCLOPEDIA edited by Mary B. Davis with assistant editors Joan Berman, Mary E. Graham, and Lisa A. Mitten (Mohawk)(Garland, 1994). A vast collection of articles, forty percent of which are by Native people, address a variety of topics such as BIA schools, art, health, individual Native Nations, supplemented by bibliographies, maps, and photographs.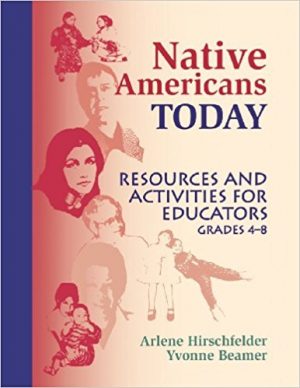 NATIVE AMERICANS TODAY: RESOURCES AND ACTIVITIES FOR EDUCATORS GRADES 4-8 by Arlene Hirschfelder and Yvonne Beamer (Cherokee)(Libraries Unlimited, 2000). Wakim has worked in Indian education and community services for more than 25 years. Hirschfelder has written numerous non-fiction books on Native people and has worked for the Association on American Indian Affairs for more than 20 years.
RED ON RED: NATIVE AMERICAN LITERARY SEPARATISM by Craig S. Wormack (Muscogee-Cherokee)(University of Minnesota Press, 1999). A fascinating examination of the way in which Native literature should be evaluated—on its own terms with the understanding that it is not a branch on the tree of mainstream literature but rather a tree unto itself (to paraphrase the author). Unfortunately, there wasn't space for the author to consider Native children's literature, which has its own (younger) primary audience and criteria, but we recommend the title with that caveat.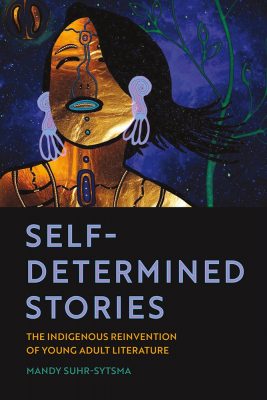 SELF-DETERMINED STORIES: THE INDIGENOUS REINVENTION OF YOUNG ADULT LITERATURE by Mandy Suhr-Sytsma (Michigan State University Press, 2018). PEEK: "…reads Indigenous-authored YA—from school stories to speculative fiction— not only as a vital challenge to stereotypes but also as a rich intellectual resource for theorizing Indigenous sovereignty in the contemporary era."
THE PEOPLE SHALL CONTINUE by Simon J. Ortiz (Acoma Pueblo), illustrated by Sharol Graves (Absentee Shawnee) (Lee & Low, 2017) "Told in the rhythms of traditional oral narrative, this powerful telling of the history of the Native/Indigenous peoples of North America recounts their story from Creation to the invasion and usurpation of Native lands…despite struggles against greed, destruction of their lands, and oppression, The People persisted."