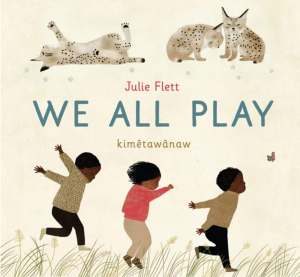 By Cynthia Leitich Smith, Gayleen Rabakukk, Stephani Eaton, Suma Subramaniam, Bree Bender and Gail Vannelli for Cynsations
Spotlight Image: We All Play by Julie Flett (Greystone Kids, 2021).
Author/Illustrator Insights
Q&A With Dahlia Adler, Cool for the Summer by Alaina Leary from We Need Diverse Books. Peek: "[T]here's no point at which you're guaranteed to feel like 'Okay, I've made it, I can just keep doing this exact thing forever.'…Everything you're doing has a tipping point, either internal or external, and either you're gonna need to pivot or take a break and there's nothing wrong with either one."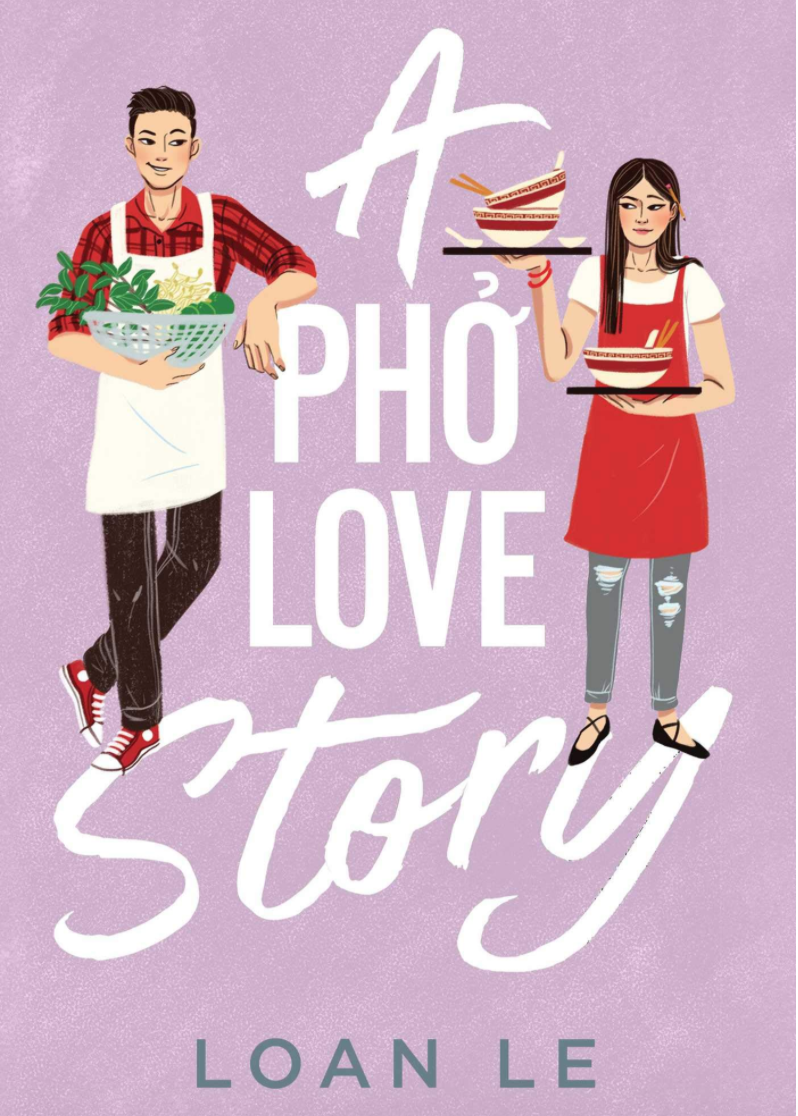 Loan Le on Stepping Back Into Those Emotional Teen Years To Write a YA Novel with Drew Broussard and Christopher Hermelin from Literary Hub. Peek: "[Teenagers are] really just emerging into their own self….It's really confusing, but it's also a joyful process of accepting who they are, learning more about how they relate to the world, how they relate to their parents….They're going through so much, they feel so much inside….I tried my best to put that on the page…."
Q&A: Mariko Turk, Author of "The Other Side of Perfect" by Elise Dumpleton from The Nerd Daily. Peek: "I hope the book shows readers that there's a way out of isolation and unhappiness. And that finding the way out might be tough, messy, and take longer than you want it to, but that it can also be funny, exciting, and full of unexpectedly spectacular possibilities."
How Rereading Childhood Books Helped Me Process Trauma by Rebecca Wei Hsieh from We Need Diverse Books. Peek: "I will never be a child again. But I also don't want to erase the way Little Me grasped at all those small moments of joy…those moments, the Brown Bears and the Narutos that made such a childhood bearable. Happy, even…They allowed me to be a child when those around me…whittle[d] me down."
On Writing Her Graphic Memoir, Just Pretend by Tori Sharp from Little, Brown Books for Young Readers. Peek: "Stories are safe places to say how you actually feel…You never have to share them with others unless you want to. Sometimes stories can also help us to figure out what other people are feeling; they are exercises in empathy. They are a training ground for hope, to build resilience against life's obstacles…."
Author Spotlight: Three Questions With Richard Ho from Anitra Rowe Schulte. Peek: "For each of my books, the story as a whole is a love letter to a topic that's close to my heart….[T]he story ends up being a vessel for storing the things I love about that topic. So I try to cram in as many fascinating details as possible!"
Equity & Inclusion
Steering All Students Into the Best Lane…. by Torrey Maldonado from Macklin Community. Peek: "[I]t was structural that most books didn't have our Black and Brown lives in them; cast us as side characters, caricatures, criminals, or negative stereotypes; or reduced how much we matter….My efforts try to make all kids realize they're multidimensional, everyday heroic, and important. That powerfully hooks them to books."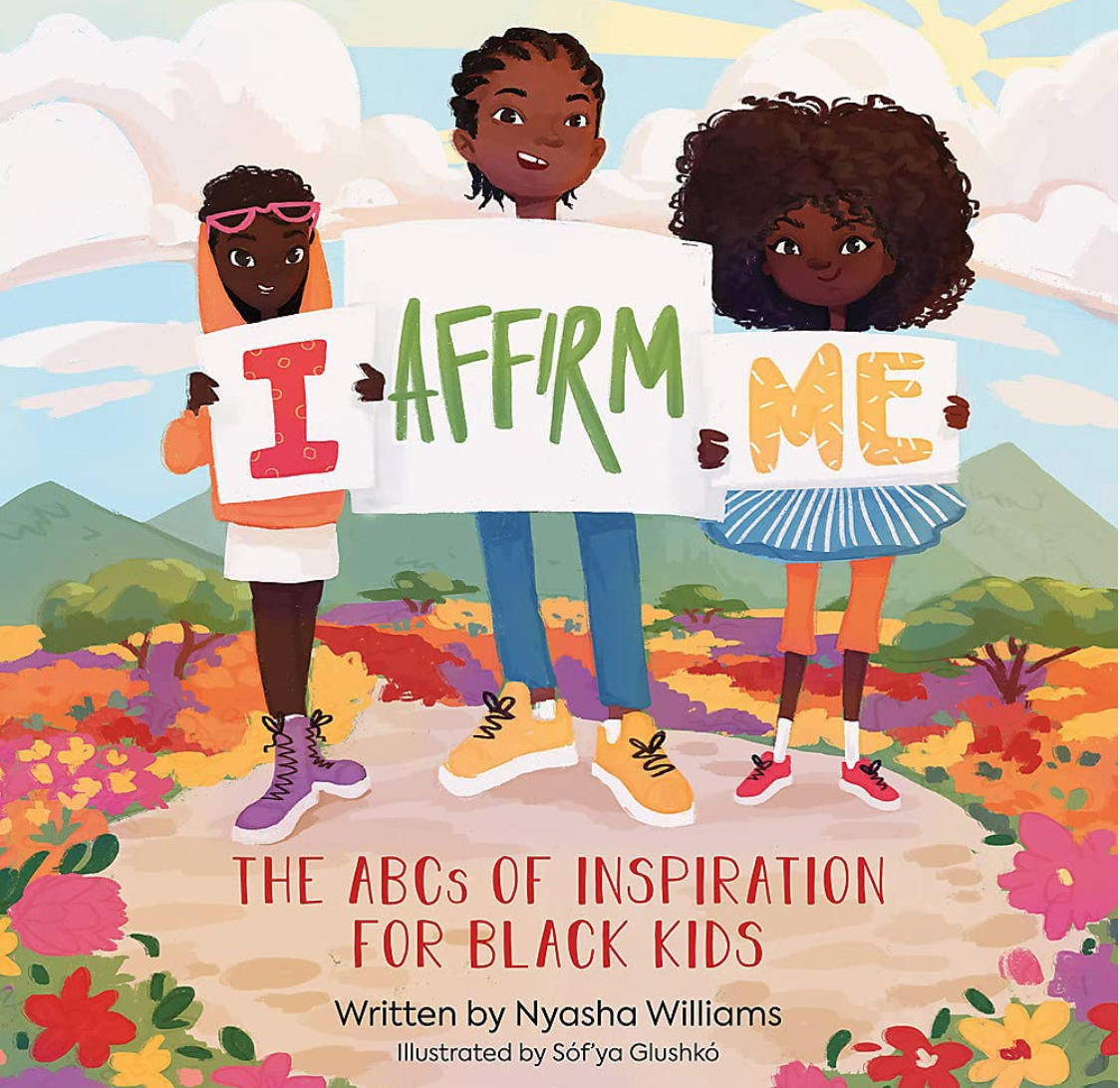 Book: I Affirm Me from Nyasha Williams Online. Peek: "For many of us, popular culture is the primary way we learn about people who are different from us. The problem is that many representations are based on cultural stereotypes, which tend to marginalize and caricature members of underserved populations….Affirmations are necessary; They teach us positive self-talk, to speak to ourselves with kindness."
Talking With: Christian Allaire by Julia Smith from Booklist. Peek: "When people incorporate their culture into a look, it's about more than embracing a unique 'look.' They are essentially carrying forward their traditions and customs and proclaiming, 'we are still here!' It invites people to ask about their garment and to learn more about the history of it. Fashion is…a perfect conversion starter."
Journey of the Freckled Indian by Richard Arlin Walker from Indian Country Today. Peek: [Alyssa London:] "The average American believes a Native American person looks like how Hollywood portrays us, which is the perception of the Indian with the feather and the dark, olive skin…I felt that sharing my story…[would] help non-Native people realize that the identity of an Indigenous person today is more complex than they may have believed."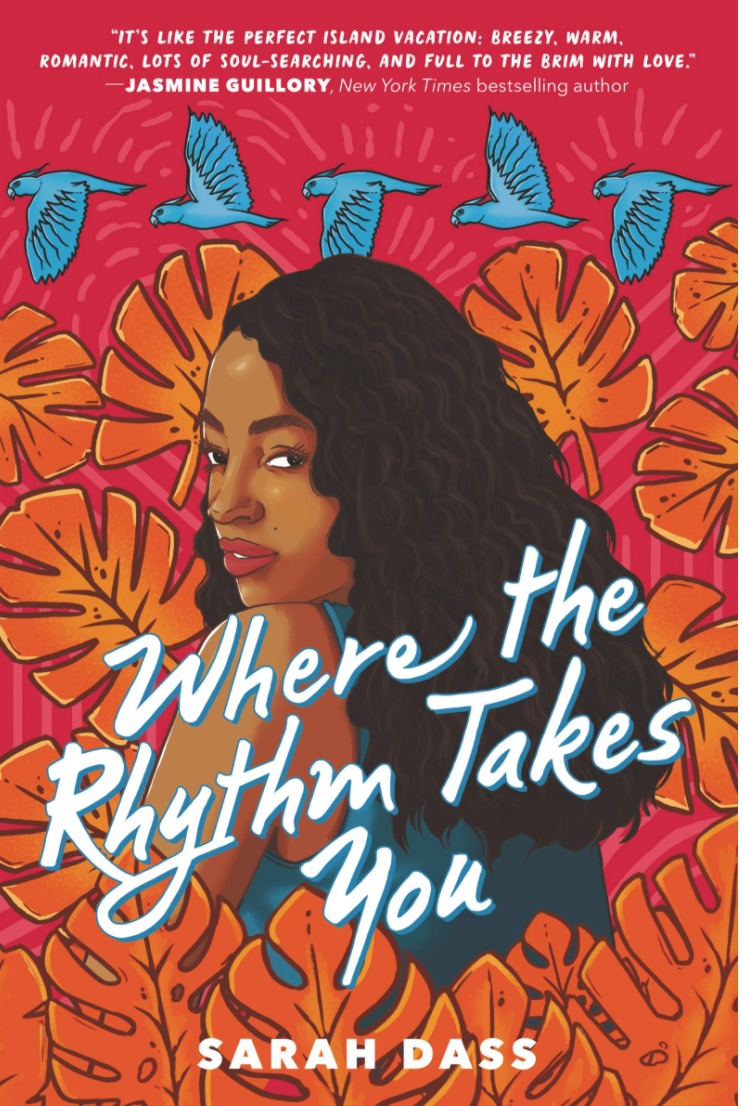 Debut You:…Sarah Dass from Black Children's Books and Authors. Peek: "I really thought about the kind of book I would've wanted when I was a teenager growing up…I know what it's like to search for representation of people like myself…and being disappointed when there isn't any. I hope readers…enjoy this glimpse of my country and culture, and seek out more books by Caribbean authors."
Julie Murphy Is About To Take On 2021 One Book at a Time by Farrah Penn from BuzzFeed. Peek: "[I] thought…about the personalities and traits that fat people develop to 'compensate' for our fatness at a young age….For a lot of us, it's being funny or smart or nurturing. But for some…that sometimes comes in the form of being masculine. Acting as a protector or someone who can fix your drain…."
The Power of Food in Family and Fiction: An Interview With Tanya Guerrero from MG Book Village. Peek: "[F]ood will always play an important role in all my stories….[Food] connected me to my culture, the family and friends that I love dearly, and the places I've lived and travelled. The Filipino and Spanish people have such a huge food culture and history…[thus] food is always front and center at all our family gatherings."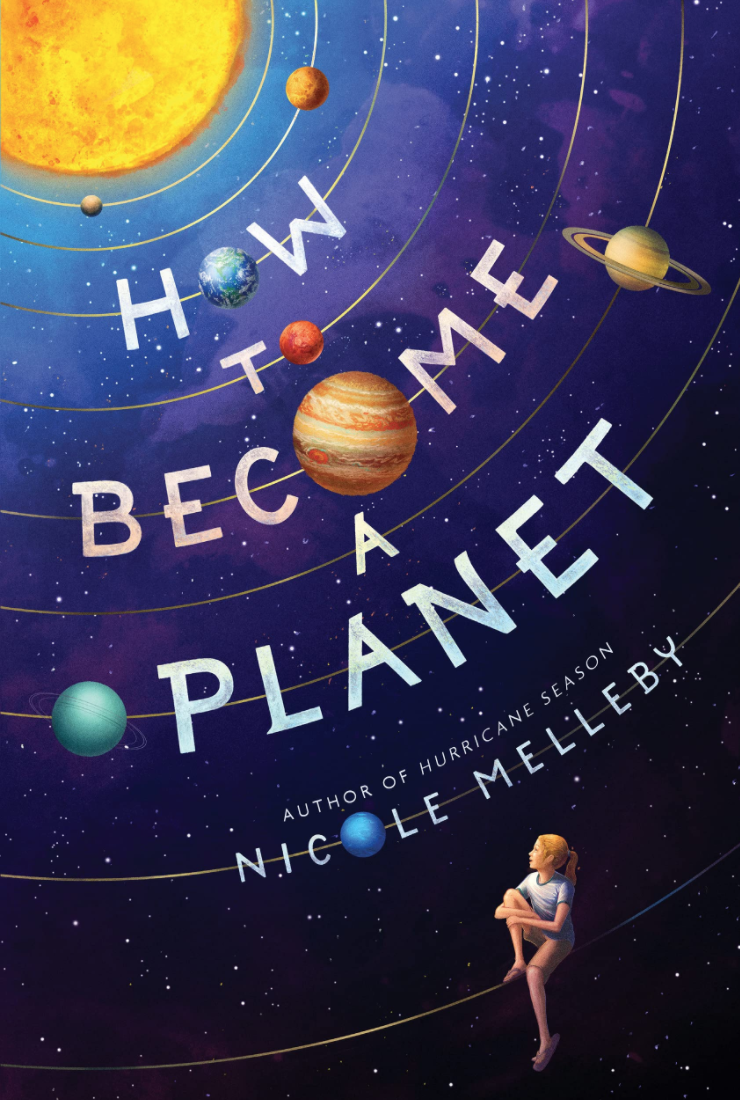 Q&A With Nicole Melleby by Sally Morgan from Publishers Weekly. Peek: "I wanted to show that mental illness isn't an adult issue. It could be just as much a child's issue….[M]ental illness isn't the worst thing that can happen; there are ways to figure out how to make it work for your family unit, and ultimately, there's always hope at the end of the tunnel."
Writing Craft
Four Questions for Paula Yoo by Cady Zeng from Publishers Weekly. Peek: "I read all the books…Then I made a list of all the people I wanted to interview and tracked down their contact information and where they lived. I also went to archives and museums to get all the original documentary footage…I could find, and did follow ups…I have about 100,000 written words worth of notes…."
Q&A: Sarah Suk, Author of "Made In Korea" by Julia B from The Nerd Daily. Peek: "[M]y characters…ended up guiding the plot and showing me what the story was meant to be. Even though I started off with a chapter-by-chapter outline, I found that things changed as I actually started writing and there were moments where I felt like a character was telling me…'I think this should happen instead.'"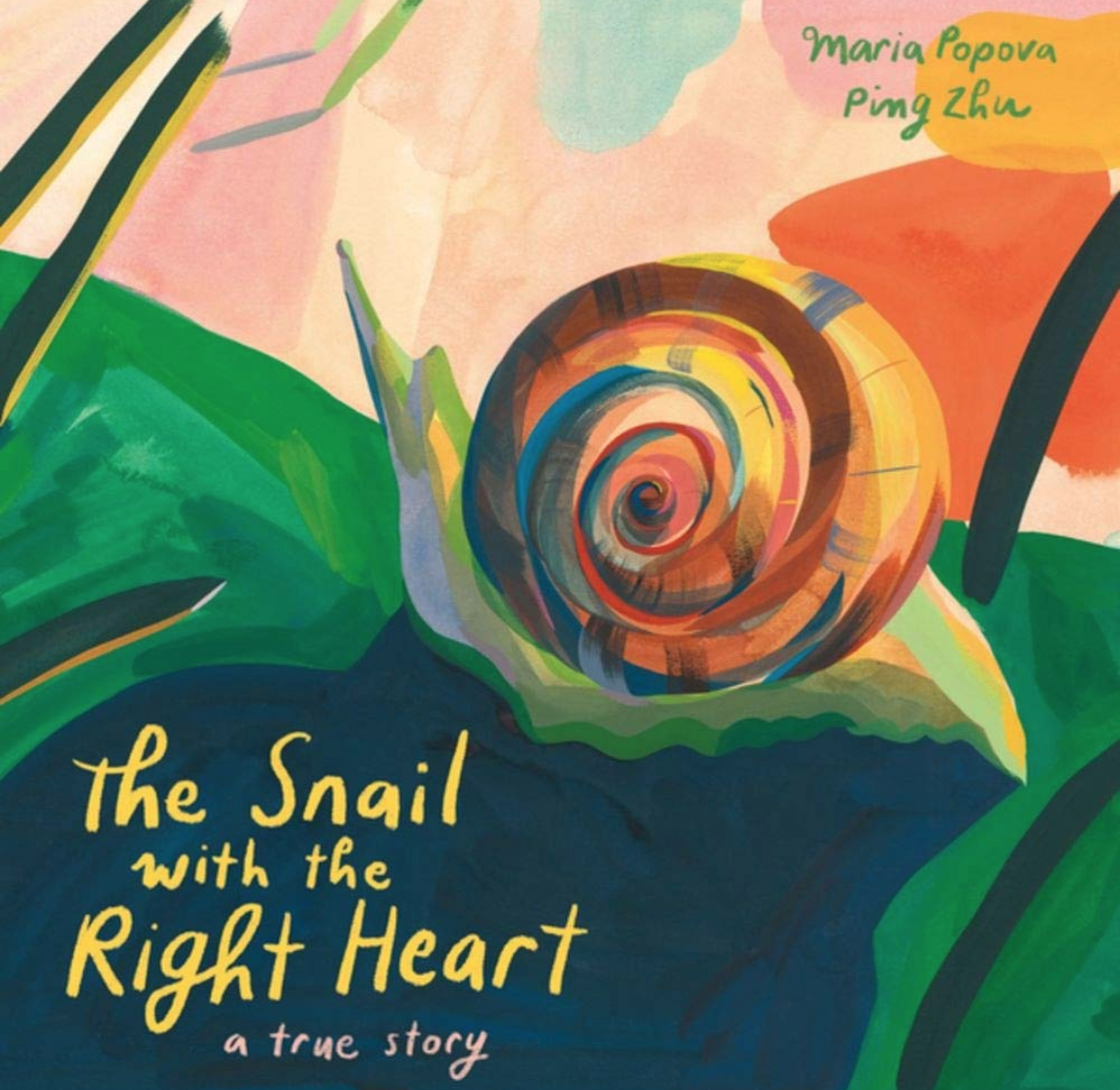 Let's Talk Illustrators: Ping Zhu by Mel Schuit from Let's Talk Picture Books. Peek: "In the past I would use a very limited color palette and figure out the color decisions as I was working on the final. Now I do digital color sketches to help with decisions before I start, like creating a roadmap for the paintings…It has…helped [me] expand my color usage and be more experimental…."
How a Children's Book About Art Took Flight from The Museum of Modern Art. Peek: [Hanna Barczyk:] "In my process, I create multiple pencil sketches first, and find common threads of connection, between words, reference pictures, and imagination. Looking at a lot of samples of artwork…[I] piece[d] together an illustration like a collage. I created a painted background first…us[ing] inks, gouache, acrylic paint, and then digitally layered all the elements together."
Let's Talk Illustrators: Camilla Pintonato by Mel Schuit from Let's Talk Picture Books. Peek: "I only use Photoshop….I use the functions of this program in a very analog way: if I can, I avoid doing too many different levels…[I]f there is an option to delete a color that goes above another I do not use the eraser but use the second color, like you would do in real life."
Publishing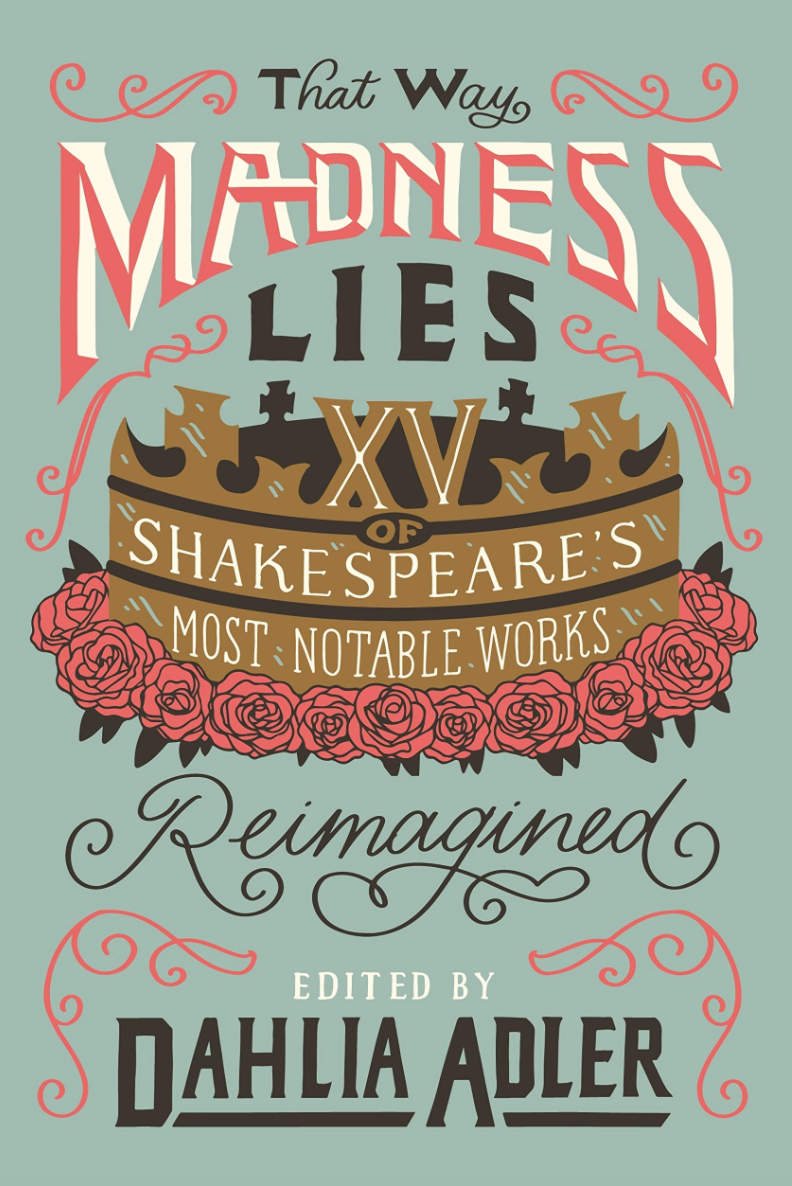 YA Anthologies Bring Diverse Voices Together by Sara Grochowski from Publishers Weekly. Peek: "In recent years, a rising number of both fiction and nonfiction anthologies have been published for the young adult audience, capitalizing on the format's accessibility and its unique capacity to allow for a variety of voices and perspectives to be featured within one volume. We spoke with the editors of…[recent] anthologies for teens…."
Penguin Random House Grupo Editorial Buying Three RBA Imprints from Shelf Awareness. Peek: "Penguin Random House Grupo Editorial is buying RBA Group's Molino and Serres Spanish-language children's and young adult literature imprints…Molino and Serres offer children's and YA literature and entertainment…."
HarperCollins Completes Purchase of HMH Trade from Publishers Weekly. Peek: "HarperCollins, the second largest trade publisher in the U.S., has completed its acquisition of Houghton Mifflin Harcourt Books & Media. [Suzanne Murphy, President of HarperCollins Children's Books:] '[T]here are many outstanding titles—from children's classics to contemporary fiction and lifestyle works—that can benefit from our combined experience and global reach.'"
Marketing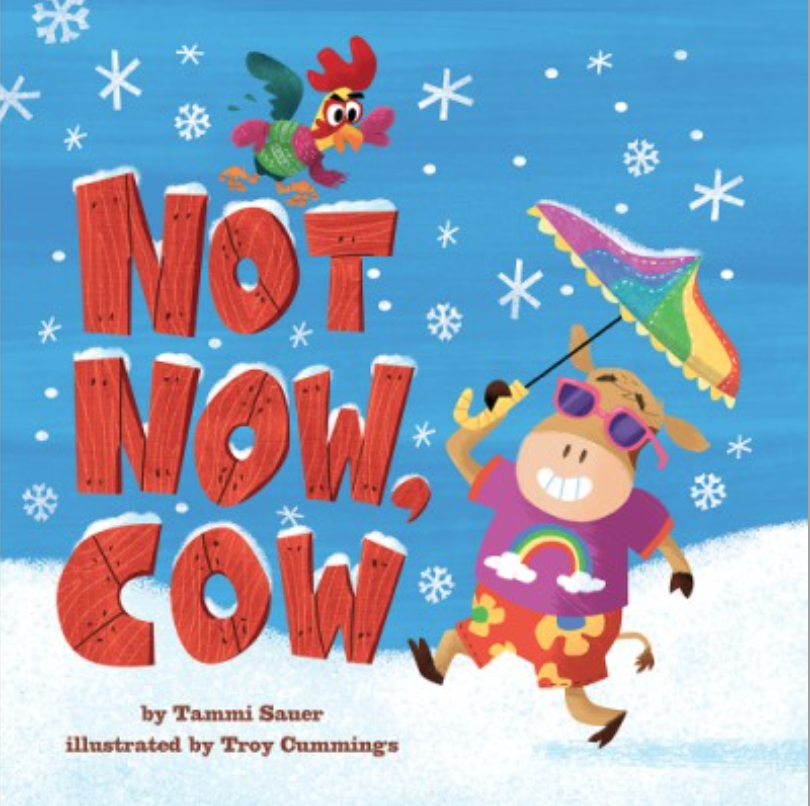 Author Spotlight: Three Questions With Tammi Sauer from Anitra Rowe Schulte. Peek: "[I]t took a pandemic to get me to do virtual visits….I learned how to navigate my way through Zoom and Google Meet….The Facebook group called 'Create Engaging School Visits'…[has] been especially helpful for us authors and illustrators to have a place to share strategies for developing and doing virtual visits."
Bookselling
The Synergy Between Bookselling and Writing by Marissa Levien from Publishers Weekly. Peek: "There was a time when I viewed working in a bookstore as just a good side job….[But] I realized that there is a lot more soul to bookselling than there is to your standard retail gig. People approached me with deep longings, casual impulses, a need for a particular distraction, and…counsel…."
Libraries
Season Two of "The Skillset Podcast" With R. David Lankes & Nicole A. Cooke from Publishers Weekly. Peek: "[S]eason Two of The Skillset Podcast is dedicated to the topic of 'collective care.'…[which] focuses on the need to care for each other in addition to the one's self….[G]uests will tell us how collective care shows up in the work that they do in their own libraries and organizations…[Season One] is…freely available for download."
Education/Other Resources/Events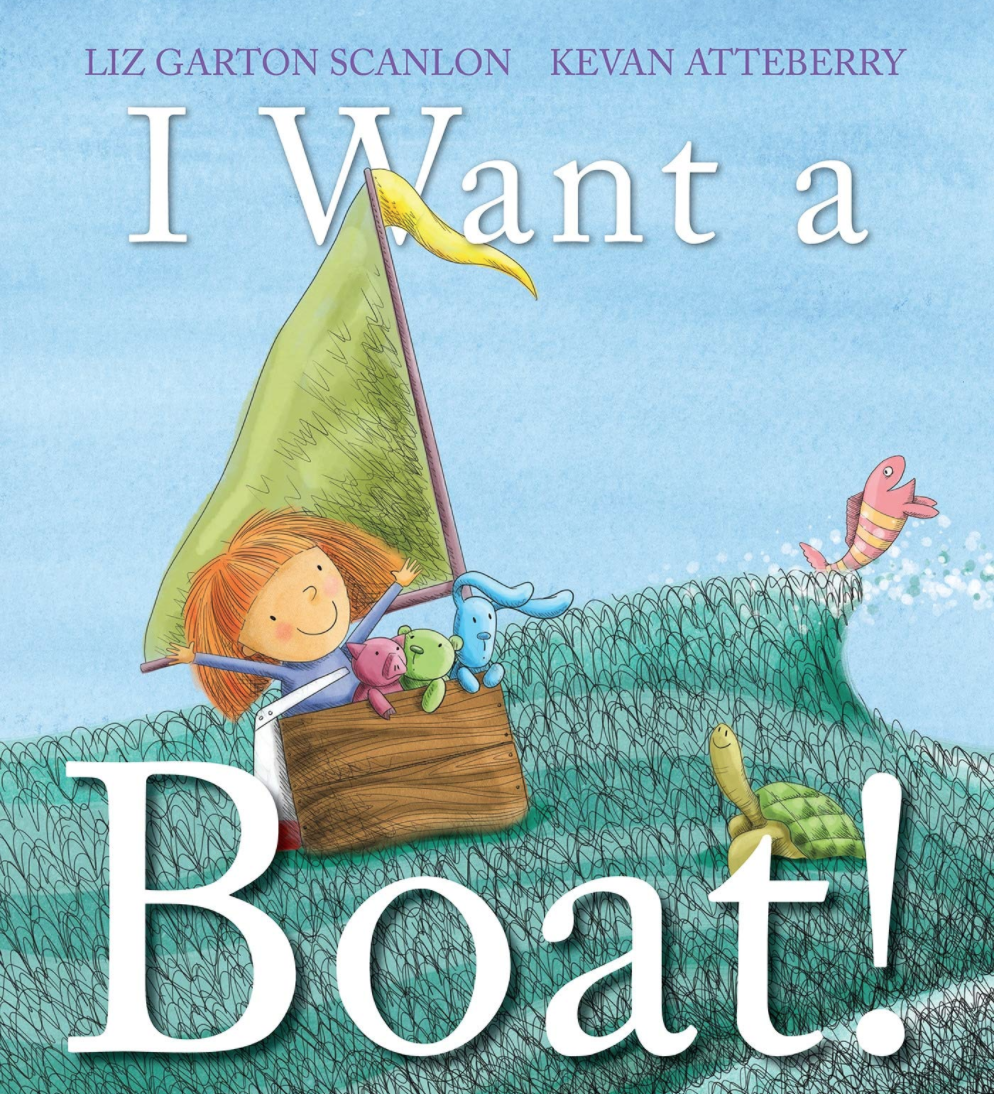 Join Book People as it hosts Liz Garton Scanlon (author) and Kevan Atteberry (illustrator) in a free virtual event held to celebrate their new book, I Want a Boat (Neal Porter Books, 2021). The event takes place at 4 p.m. pacific, 6 p.m. central, 7 pm. eastern on June 24. Register here.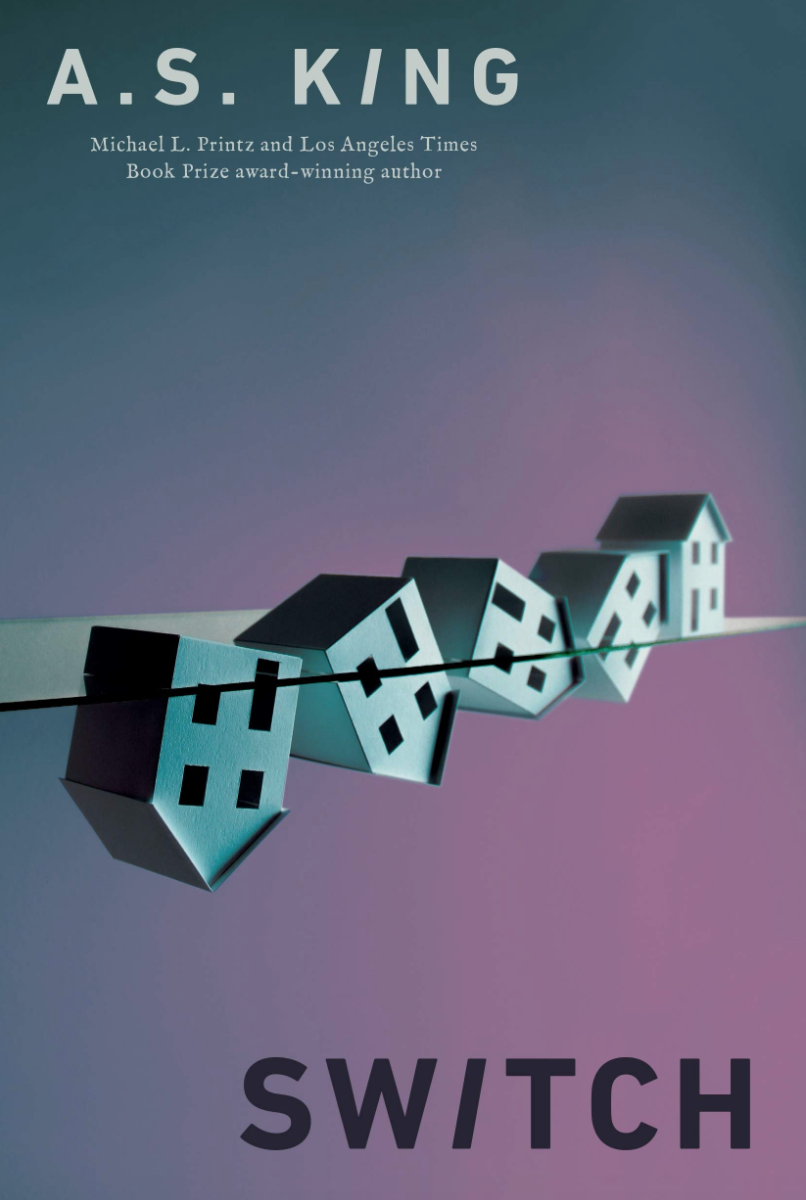 Join Brookline Booksmith as it hosts A.S. King, who will join in conversation with Cory McCarthy as they celebrate King's new book, Switch (Dutton Books for Young Readers, 2021). The free virtual event takes place at 4 p.m. pacific, 6 p.m. central, 7 p.m. eastern on May 19. Register here.
Publishers Weekly's virtual U.S. Book Show: Connecting the Community, Building Buzz Around Books will be held May 25 to May 27. Peek: "The U.S. Book Show is open to librarians and booksellers, the book publishing community and allied vendors and professionals. Attendees will enjoy a wide array of book and author panels; programming geared to publishing professionals; and exhibitor booths…." Cynthia Letiich Smith will be moderating the Indigenous Publishing panel.
Awards
Congratulations to the Society of Children's Book Writers and Illustrators' 2021 Crystal Kite Award winners. The award recognizes PAL (published and listed) books from 15 SCBWI regional divisions in the U.S. and internationally "that represent excellence in the field of children's literature."
Grants/Fellowships
Mellon, Flamboyan Foundations Launch Fellowship for Puerto Rican Writers by John Maher from Publishers Weekly. Peek: "The Andrew W. Mellon Foundation and the Flamboyan Foundation's Arts Fund have jointly established the Letras Boricuas Fellowship, which will support emerging and established Puerto Rican writers of fiction, nonfiction, poetry, and children's literature. Each of the 30 fellowships will come with an unrestricted $25,000 grant…The deadline [to apply] is June 20."
NEA Announces Second Round of 2021 Grants from Publishers Weekly. Peek: "The National Endowment for the Arts has announced its second round of recommended grants for fiscal year 2021, totaling…$88 million….$1,490,700 will go to literary arts projects. Among the recipients are the Academy of American Poets, the Asian American Writers' Workshop, the Association of Writers & Writing Programs, [and] the Lambda Literary Foundation,…among many others."
This Week at Cynsations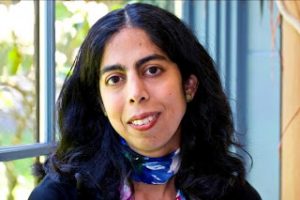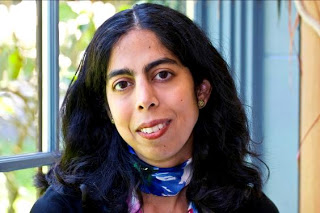 More Personally – Cynthia
Thank you for everyone who attended my keynote for the International Literary Association Intensive, "Creating a Culturally Responsive Classroom Through Books!" Thanks also to all the educators who joined us for Thursday's OMG Educator Night with Anderson's Bookshops! You can find a link to my teacher-librarian Native children's-YA literature resources on my website.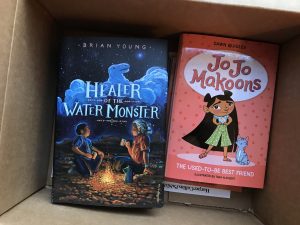 This week at Heartdrum we're celebrating two exciting new releases! Learn more about Healer of the Water Monster by Brian Young, cover art by Shonto Begay, and Jo Jo Makoons: The Used-To-Be Best Friend by Dawn Quigley, illustrated by Tara Audibert (both Heartdrum, May 2021).
Meanwhile, my anthology, Ancestor Approved: Intertribal Stories for Kids (Heartdrum, 2021) has been named among VA Reads Middle Grade Selections for the 2021-2022 School Year! The book was also named among recommended middle grade titles for Summer Reading 2021 by The Horn Book!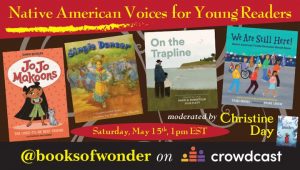 Books of Wonder will be hosting a live event, Native American Voices for Young Readers, featuring authors Traci Sorell, Dawn Quigley, Cynthia Leitich Smith, and David Robertson, with author/moderator Christine Day. They will share their books We Are Still Here!, illustrated by Frane Lessac (Charlesbridge, 2021), Jo Jo Makoons, illustrated by Tara Audibert (Heartdrum, 2021), Jingle Dancer, illustrated by Cornelius Van Wright and Ying-Hwa Hu (Heartdrum, 2021), On the Trapline, illustrated by Julie Flett (Tundra Books, 2021), and The Sea in Winter (Heartdrum, 2021), respectively. The event, which includes a Q&A, takes place at 10 a.m. pacific, 12 p.m. central, 1 p.m. eastern on May 15. Register here.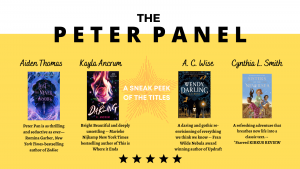 Join award-winning author Martha Brockenbrough as she welcomes authors releasing Peter Pan related books in 2021 to The Peter Panel. These authors include Aiden Thomas, K. Ancrum  A. C. Wise, and Cynthia Leitich Smith. Get a sneak peek at their books: Lost in the Neverwoods (Swoon Reads, 2021), Darling (Imprint, 2021), Wendy, Darling (Titan Books, 2021), and Sisters of the Neversea (Heartdrum, 2021), respectively. The event takes place at 4 p.m. to 5:30 p.m. pacific, 6 p.m. to 7:30 p.m. central, 7 p.m. to 8:30 p.m. eastern on May 22. Register here.
More Personally – Gayleen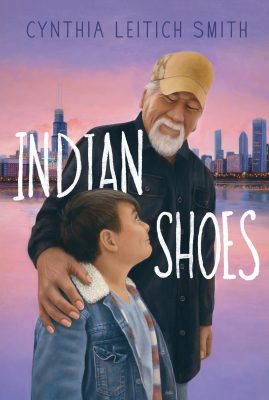 I'm honored to be leading a writing workshop for rising third and fourth graders with Austin Public Library Foundation's Badgerdog program. This three-week Book Crush will use Indian Shoes by Cynthia Leitich Smith (Heartdrum, 2021) to illustrate and discuss elements of fiction, and as a jumping off point for writing exercises. A copy of the book is included with registration. The workshop will take place on Zoom, weekdays, from 10 a.m. to 11:30 a.m. central from June 7 to June 25 and is open to all students, no matter where they live.
More Personally – Stephani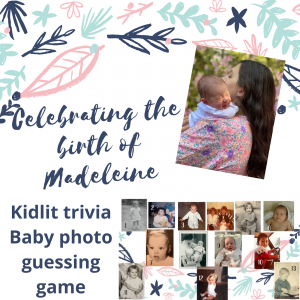 My graduating class from VCFA had something to celebrate this week: One of our classmates had her first baby! Thanks to Zoom, we were able to gather from near and far to celebrate this new life and shower her with our favorite books.
More Personally – Suma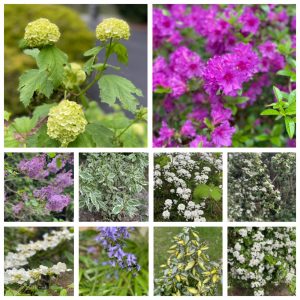 I've been gardening this spring, and the green is starting to show.