I've attended the SCBWI Annual Summer Conference in Los Angeles every summer since 1991—and for good reason! It's a wonderful conference with something for every writer and illustrator.
The 2019 conference will always be extra special to me because of the amazing moment that happened just hours after I arrived at the Marriott Hotel.
I was returning from lunch with friends when I glanced down at an incoming message on my phone. I gasped as I read the words: Contract Offer.
After a long wait, I'd sold another picture book! It's a companion to my picture book, Crane & Crane, illustrated by Richard Smythe (Amicus, 2019).
And minutes later, I found out my close friend, Danna Smith, had just sold a book to the same publisher! We were so excited we did a happy dance in the elevator.
Everyone who attends a conference comes away with special memories.
So I asked some attendees of the SCBWI LA conference to share their "Take-Away" memory:
From Lisa Schmid, SCBWI North/Central social media diva and author of the Ollie Oxley and the Ghost series (Jolly Fish, 2019):
"I attend the LA SCBWI conference for many reasons. I love seeing old friends and making new ones. I always learn something new at the breakout sessions. And I always walk away feeling inspired. This year was no exception.

"The keynote speaker that will forever stand out in my memory as one of my favorites was this year's, Yuyi Morales.

"Her story as an immigrant was awe-inspiring, and her journey to publication was remarkable.

"This year was the first time I have ever stood in line for a signature, but it was well worth the wait. She is simply a remarkable woman; talented and full of grace."
Erin Dealey, 2019 SCBWI LA conference faculty member and author of Snow Globe Wishes, illustrated by Claire Shorrock (Sleeping Bear, 2019):
"I am proud to be a member of our SCBWI family. Being a part of the Pro-track faculty, and having an opportunity to give back was an honor and a privilege after all SCBWI has done for me."

Sleeping Bear Press

"My take-aways include:

'We are makers.' Renee Watson
'This is a business. It's not just a fairytale.' Mem Fox
A runcible spoon is a spork. (Audience shout-out, proving there is something to be learned from each and every attendee.)
And oh yeah—dancing at the Gala with Meg Medina and Linda Sue Park = priceless.

"Thank you, SCBWI, for helping us all pursue our #kidlit dreams."
Joanna Rowland, author of The Memory Box, illustrated by Thea Baker (Beaming Books, 2017)  and Stay through The Storm, illustrated by Lorian Tu (Beaming Books, 2019):
Beaming Books

"I decided last minute to attend the LA SCBWI Summer Conference. When I saw that Anna Shinoda was one of the keynote speakers, I just knew I needed to come.

"I really connected to Anna Shinoda's keynote on Books Change Direction. It really spoke to the power and effect words can have on someone's life. Also, how important it is to handle subjects regarding mental health with responsibility.

"I was so honored to see that, in her selection of books she was recommending to her organization The Campaign to Change Direction (and their new initiative Books Change Direction), she included two of mine, The Memory Box: A Book About Grief, and Stay Through The Storm. I teared up to see my book covers up on the huge screens. I will never forget that moment."
Danna Smith, award-winning author of more than a dozen picture books including: The Hawk Of The Castle: A Story of Medieval Falconry, illustrated by Bagram Ibatoulline (Candlewick, 2017):
Candlewick

"While I enjoyed many of the workshops and panels at the 2019 SCBWI LA conference, Mem Fox's workshop and 'Lunch with Mem' was the highlight for me.

"As a picture book author and poet, I was excited to hear how this seasoned author tackles wordplay.

"Poetry is in Mem's veins! She listened to poetry on records, read poetry books, and even memorized poems for fun throughout her childhood because she liked the way the words rolled off her tongue and sounded to her ears.

"I learned Mem doesn't count meter or syllables when writing in rhyme, she need only to speak it out loud to hear if it's working. Mem is a 'rewriter to madness!'

"Laughing, she explained she rewrote Possum Magic, illustrated by Julie Vivas, (Omnibus Books, 1983) twenty-three times before stealing the rhythm from the Bible (without realizing it at first, of course).

Houghton Mifflin Harcourt

"Some of my favorite Mem Fox quotes from the conference are:

""Don't think about the manuscript selling. Focus on the child!'

"'This is a business, not a fairy tale' (when speaking of making books)

"'Can you imagine Ferdinand in rhyme? It would be horrible.' (when talking about rhyme versus prose and which to apply to your story)

"'Big words are yummy!' (about not watering down word choice in picture books).

"'Don't get upset with a critiquer who says something harsh about your work. Get upset with yourself and rewrite!'

"If you get a chance to hear Mem speak, I highly recommend it!"
Kimberly A. Gordon Biddle, award-winning author of LaDonna Plays Hoops, illustrated by Heath Gray (MacLaren-Cochrane Publishing, 2017) and LaDonna's Easter in Paris, illustrated by Heath Gray (MacLaren-Cochrane Publishing, 2020):
"I attended the PAL intensive on Monday. It really made me see that we children's authors need to value ourselves and our work more. What we contribute and create is really valuable."
Gayleen Rabakukk, Cynsations intern and assistant regional advisor, Austin SCBWI:
"Linda Sue Park's breakout session, The Voice Equation, was spectacular!  Her analytical approach provided clarity and her David Attenborough impression ensured this presentation will stick with me. (She read a sentence from her book, Wing and Claw: Cavern of Secrets (HarperCollins, 2017)), then reworked the sentence using the same facts from a different point of view: a surfer, a timid child and an esteemed scientist.) Perhaps I'd heard about this technique before, but I absorbed it on a different level in LA and it's now my favorite writing tool."
Sandra K. Athans, regional advisor, West Central Upstate New York SCBWI and author of middle grade nonfiction adventures: Tales From The Top Of The World: Climbing Mount Everest with Pete Athans (Lerner, 2012) and Secrets Of The Sky Caves: Danger and Discovery on Nepal's Mustang Cliffs (Lerner, 2014):
"Oh la la! Opportunity overload at the LA Conference!

"My take away—seek the serendipitous! It's a great way to gain craft-tweaking tips and build a knack-for-know-how!

"Chance encounters—from ride shares on Super Shuttles to waiting lines for Lattes. The best take-always often happen by chance."
A few of my memorable take-away moments from the conference:
It was fascinating to listen to M.T. Anderson speak of ghosts in a 18th century haunted house and the hidden letters he discovered lying below floorboards. Later, I heard him speak again with Eugene Yelchin about collaborating and they shared the hilarious book trailer for their new co-written book, The Assassination of Brangwain Spurge (Candlewick, 2018).

With my roommate Melody DeLeon.

Phil Bildner gave a great talk on school talks called "Rocking your Presentation", opening with this advice: Tell a story; make yourself human; humor and heart.

SCBWI Woodstock party! Woodstock party was very enjoyable. I used to be too shy to dance to the live band but now I can't resist joining in, so once a year let loose and dance at this party. And I had a great time!
Looking forward to the SCBWI Winter Conference from Feb. 7 to Feb. 9 in in New York!
Registration is open and filling up fast. There will be dynamic keynote speakers, including Newbery Honor winner Derrick Barnes, E.B. White Read Aloud Medal Winner Kate Messner, and Caldecott Medal Winner Jerry Pinkney.
Also, attendees will gain insight from agent and editor panels, a portfolio showcase, intensive workshops, and the special guest speaker—bestselling author James Patterson.
Cynsational Notes
Cynsations Reporter Linda Joy Singleton is the author of over 50 books for children, including Curious Cat Spy Club, The Seer (Llewellyn/Flux) and Dead Girl series (North Star Editions).
She's also written picture books, her most recent are Crane and Crane (Amicus), Lucy Loves Goosey (Simon & Schuster) and A Cat Is Better (Little Bee Books).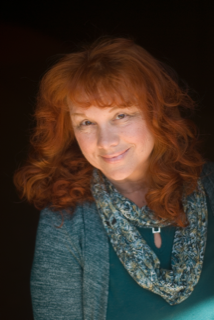 She wrote her first animal story when she was eight, dreaming of being a published author—and that dream came true!
She's a longtime member of SCBWI and Sisters in Crime, and a frequent speaker at schools, libraries, and conferences.
She lives in the Northern California foothills, surrounded by a menagerie of animals including dogs, cats, peacocks, horses and pigs. Linda reports on writing and publishing children's literature for Cynsations.
New Board of Advisors Member Cynthia Leitich Smith from Austin SCBWI. Peek:
"The SCBWI Board of Advisors is a sounding board for new programs, offering advice and insights to the Executive Committee. We bring deep knowledge of the artistic craft and the publishing industry as we consider various initiatives and reflect on whether they feel right for our members and the overall organization."