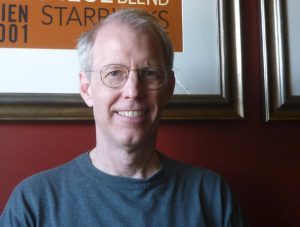 How to place things to 'look right' in your story illustrations…
Illustrators, let's talk about a fundamental issue of draftsmanship that you've probably run up against in your pictures.
It falls under "linear perspective."
The issue is eye level (or you might have heard it called "horizon line.") Viewers are typically unaware of it. Not all illustrators get it.
Continue Reading Guest Post: Mark Mitchell on Linear Perspective in Illustration »