By Katie Bayerl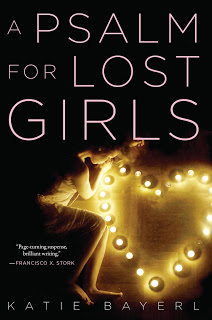 Katie Bayerl is the debut author of A Psalm for Lost Girls (Putnam, March 2017).
From the promotional copy:
"Tess da Costa is a saint — a hand-to-god, miracle-producing saint. At least that's what the people in her hometown of New Avon, Massachusetts, seem to believe. And when Tess suddenly and tragically passes away, her small city begins feverishly petitioning the Pope to make Tess's sainthood official.
Continue Reading Guest Post: New Voice Katie Bayerl's Path to Publication »