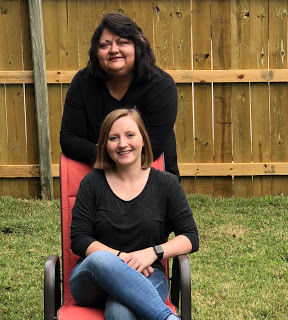 Nancy stands behind co-author & grandkid, Kaylee.
What an honor and joy it is to welcome debut children's authors, Kaylee Morrison and Nancy Smith, who're also citizens of Muscogee Nation!
Their picture book is Joshua and The Biggest Fish (Doodle and Peck Publishing, 2017). From the promotional copy:
The big fish are way out in the deepest part of the river.
Continue Reading New Voices: Kaylee Morrison and Nancy Smith on Joshua and The Biggest Fish »