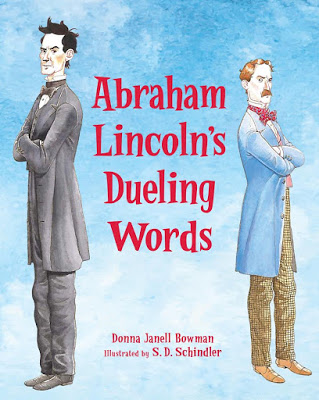 Check out the cover of Abraham Lincoln's Dueling Words, a nonfiction picture book by Donna Janell Bowman, illustrated by S.D. Schindler (Peachtree, April 2018). From the promotional copy:
Long before he was our beloved president, Abraham Lincoln was known for his smarts and his knee-slapping humor.


In 1842, that got him into a heap of trouble.
Continue Reading Cover Reveal: Donna Janell Bowman on Abraham Lincoln's Dueling Words »