Eloise Greenfield, the award-winning and prolific children's author died Aug. 5 in Washington, D.C.
Eloise Greenfield, Who Wrote to Enlighten Black Children, Dies at 92 by Richard Sandomir for The New York Times. Peek: "In 48 books, she wrote about everyday subjects (the things a young girl loves, a boy rapping, a father's death) and historical figures (biographies of Paul Robeson, Rosa Parks and Mary McLeod Bethune)."
Poet and Author Eloise Greenfield Remembered from School Library Journal. Peek: "She received the 2018 Coretta Scott King-Virginia Hamilton Lifetime Achievement Award, along with the 1997 NCTE Award for Excellence in Poetry for Children, given for a body of work to a living American poet. In 2016, Greenfield received the Teaching for Change Education for Liberation Award."
Greenfield's first book, Bubbles, illustrated by Eric Marlow was published in 1972 by Drum and Spear Press, a bookstore and publisher organized by former members of the Student Non-Violent Coordinating Committee. Greenfield thanked editor Judy Richardson for acquiring the manuscript and talked about her writing journey in the 2018 Coretta Scott King-Virginia Hamilton acceptance speech, printed in the Horn Book. Peek: "Bubbles had been rejected ten times….on one of my frequent visits to Drum and Spear Bookstore, I saw a flier for the DC Black Writers' Workshop…I had progressed beyond the workshop stage, but this was not only a teaching workshop for new writers, it was a gathering place for published writers to talk about Black literature and to present readings of their work to the public."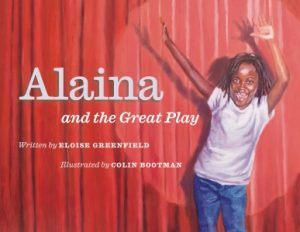 Don Tate also talked with Greenfield about her writing process for The Brown Bookshelf in 2008. Peek: "I think struggling with words is the name of the game. I write many drafts. Sometimes I end the day happy with a passage, but when I read it the next day, I see problems. I say to myself, 'What in the world was I thinking?' Then I get back to work on it because nothing can leave my hands until I feel that it is my best work."
Her process worked well. Greenfield's second book, Rosa Parks, illustrated by Eric Marlow (Crowell, 1973) received the inaugural Carter G. Woodson Award in 1974. Then her biography of Paul Robeson, illustrated by George Ford (Crowell, 1975) was a Coretta Scott King Author Honor selection. A few years later, Africa Dream, illustrated by Carole Bayard (Crowell, 1977) won both the Coretta Scott King Author Award and Illustrator Award. The same year, her biography of Mary McCleod Bethune, illustrated by Jerry Pinkney (Crowell, 1977) also won a Coretta Scott King Author Honor designation.
Later, Greenfield's picture book Nathaniel Talking, illustrated by Jan Spivey Gilchrist (Black Butterfly, 1989) was named a Coretta Scott King Honor selection and Night on Neighborhood Street, illustrated by Jan Spivey Gilchrist (Dial, 1991) won the Coretta Scott King Author Award in 1992. Greenfield and Gilchrist worked on 29 books together over 26 years, reported NBC News in Eloise Greenfield, late children's book author, inspired generations of Black writers and readers, Peek: "Greenfield loved Gilchrist's work and the two became fast friends, talking five or six times a day and traveling together promoting projects."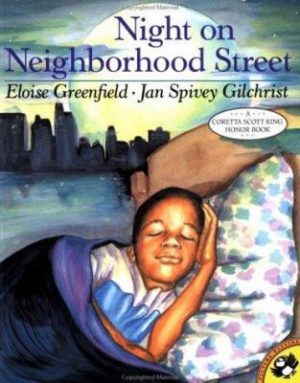 In 2019, Greenfield took part in a Takoma Park Maryland Library event honoring the 50th anniversary of the Coretta Scott King Awards with Deb Taylor and Jason Reynolds. Greenfield said she never considered becoming a writer until her late 20s because she was so shy, but her boring job as a clerk typist prompted her to write for the joy of it. "A little later I realized the literature could be strengthening for children, so my goal became two-fold. One was to enjoy doing it myself, and the other was to make a gift to children," she said. In the same conversation, Reynolds mentioned Greenfield as one of his poetry influences. "I worked in a Black bookstore and I probably sold more copies of Honey, I Love [HarperCollins, 1978, 2016] …it was a book that did something to me and helped me understand another version of what poetry could be. The power of language, in a very brief and sparse way. How much you can say with a bit of brevity."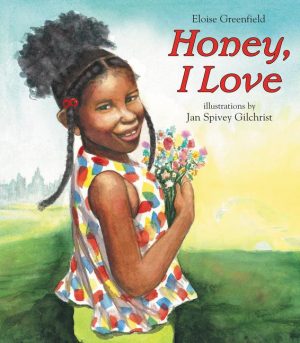 Greenfield's hometown newspaper, The Washington Post, interviewed her in 1991, Worlds of Words for Children about the new multiculturalism movement. "I feel the body of literature should reflect us the way we are," she said. "When we say realism, many people think automatically of the negative side, and the joy is just as realistic as the pain."
The Post's obituary said, Greenfield's "works helped broaden children's literature so that young African Americans could see themselves, their history and their hopes in the pages of their picture books…"
Cynsational Notes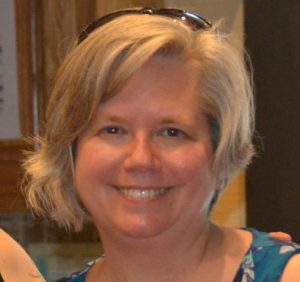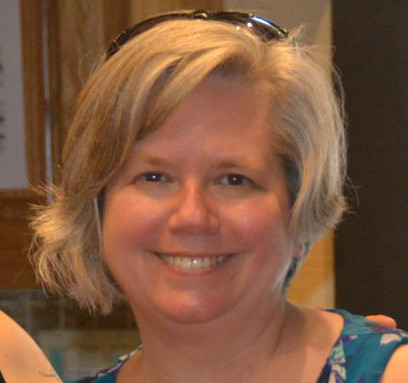 Gayleen Rabakukk teaches creative writing classes for the Austin Public Library Foundation, is an active member of the children's literature community and former assistant regional advisor for Austin SCBWI. She holds an MFA in Writing for Children and Young Adults from Vermont College of Fine Arts.