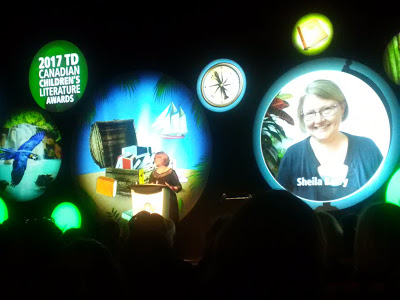 Photo courtesy of Heather Camlot; used with permission.
On the 21st of November, the Canadian Children's Book Centre held its annual Canadian Children's Book Awards, an evening devoted to awarding the best in children's literature. Among the always decadent dishes and clinking glasses, there was feeling that something was missing—or someone.
A little less than a week before, on the 15th of November, Groundwood's publisher, Sheila Barry, had died from complications from her cancer treatment. One of Canadian children's publishing's strongest advocates for diverse, quality children's books that never strayed from telling challenging stories, Sheila believed, "Whatever sequence of events it describes should be seen from a child's point of view. The book should depict children as active participants in the story. And it should emphasize the fundamental human rights all children are entitled to, even if it also shows that sometimes those rights are not respected by adults."
I never had the chance to work closely with Sheila, but I did get to have lunch with her once a number of years ago. We chatted about books (of course), how she had decided that she wanted to learn the piano, and then she asked me: "What would the perfect day in your life look like?"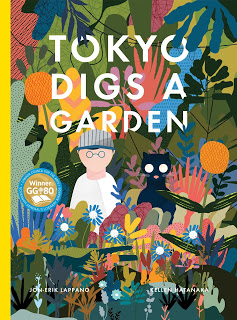 The question, so pointed and so relevant, forced me to stop and consider, well, everything.
Over the years, I've often thought about Sheila's question, particularly during challenging periods, and, weirdly, my days are starting to look like how I mused during that afternoon lunch.
I imagine that it was this type of question that made Sheila an incredible editor. She could hone in on what it was you were trying to do, asking exactly what you might not necessarily have the right answer to, but hoping that maybe you might get close.
I asked a few people I knew who had worked with Sheila if they would be open to sharing their experiences working with her. Here is what they said.
Editor-author Shelley Tanaka, who worked alongside Sheila, wrote: "Sheila deftly carried on the legacy that Patsy Aldana had built, publishing books that speak to a child's sense of joy and wonder while continuing Groundwood's commitment to books that are about something, that reflect a commitment to social justice and diversity issues, and children's engagement with the world and with each other. She also had a great gift for friendship, and for collaboration. She really represented what we all love most about children's book publishing."
Author and creative producer Jon-Erik Lappano said: "Sheila was unafraid in her approach to stories. In conversations we had, she wasn't primarily concerned with how well a story would sell. It didn't need to fit neatly into a genre or have wide audience appeal. Sheila trusted in stories that needed to be told, and was confident that those stories would find an audience. She was also tough – she knew what you were capable of and would delicately push you until you found it in yourself. She invested time in crafting stories together.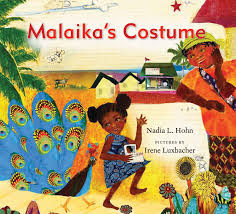 Author Nadia Hohn added: "Sheila handled my stories with care. She gently took them and like Malaika's Costume rinsed them with 'rose water' so they could shine through. She was a patient and caring editor."
Sheila took chances. On stories, on people, and on ideas. She was bold, and her boldness brought so many beautiful and diverse stories into the Groundwood portfolio to share with readers everywhere.
I am deeply grateful for the chance she took on our story and for all the stories Sheila helped to tell children and adults here in Canada and around the world."
Here in Toronto on a cool November night, Shelagh Rogers, a radio host for the CBC's program "The Next Chapter," and master of ceremonies for the Canadian Children's Book Awards, took a moment at the beginning of the ceremony to pay tribute to Sheila.
In response, we spontaneously gave our missed friend a standing ovation.