Scholastic Book Club will soon be offering my debut tween novel, Rain Is Not My Indian Name, as a diversity selection through book clubs.
Rain Is Not My Indian Name (HarperCollins and Listening Library, 2001)(ages 10-up). Available as an unabridged audio download. From the promotional copy:
The next day was my fourteenth birthday, and I'd never kissed a boy — domestic style or French. Right then, I decided to get myself a teen life.

Cassidy Rain Berghoff didn't know that the very night she decided to get a life would be the night that Galen would lose his.
It's been six months since her best friend died, and up until now Rain has succeeded in shutting herself off from the world. But when controversy arises around her aunt Georgia's Indian Camp in their mostly white Midwestern community, Rain decides to face the outside world again — at least through the lens of her camera.
Hired by her town newspaper to photograph the campers, Rain soon finds that she has to decide how involved She wants to become in Indian Camp. Does she want to keep a professional distance from the intertribal community she belongs to? And just how willing is she to connect with the campers after her great loss?
In a voice that resonates with insight and humor, Cynthia Leitich Smith tells of heartbreak, recovery, and reclaiming one's place in the world.
Cynsational Notes


Rain Is Not My Indian Name was an Oklahoma Book Award finalist and earned Cynthia the title of 2001 Writer of the Year from Wordcraft Circle of Native Writers and Storytellers.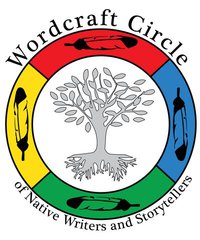 "Tender, funny, and full of sharp wordplay, Smith's first novel deals with a whole host of interconnecting issues, but the center is Rain herself. What's amazing here is Rain's insights into her own pain, and how cleanly she uses language to contain it."
— Kirkus Reviews
"There is a surprising amount of humor in this tender novel. It is one of the best portrayals around of kids whose heritage is mixed but still very important in their lives. It's Rain's story and she cannot be reduced to simple labels. A wonderful novel of a present-day teen and her 'patch-work tribe.'"
— School Library Journal
"…readers will feel the affection of Rain's loose-knit family and admire the way that they, like the author with the audience, allow Rain to draw her own conclusions about who she is and what her heritage means to her."
— Publishers Weekly
Note: the trailer–while long and old-fashioned by today's standards–was cutting edge at the time, and I still love the sweetness of it.