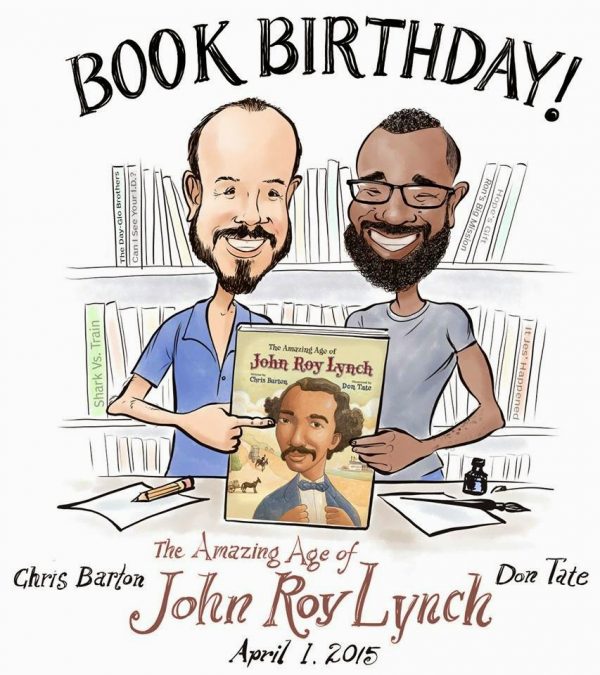 Image by Don Tate (used with permission)
Congratulations to Austin author Chris Barton and Austin illustrator Don Tate on the release of The Amazing Age of John Roy Lynch (Eerdmans, 2015) From the promotional copy:


A unique biography of a remarkable Reconstruction figure…


John Roy Lynch spent most of his childhood as a slave in Mississippi, but all of that changed with the Emancipation Proclamation. Suddenly people like John Roy could have paying jobs and attend school.
While many people in the South were unhappy with the social change, John Roy thrived in the new era. He was appointed to serve as justice of the peace and was eventually elected into the United States Congress.


This biography, with its informative backmatter and splendid illustrations, gives readers an in-depth look at the Reconstruction period through the life of one of the first African-American congressmen.
See also The Amazing Age of John Roy Lynch Educator Guide by Debbie Gonzales and Freedom Tour: A Children's Book Literature Tour Celebrating Inspiring Historical Figures and Their Journey to Freedom, both from Don Tate.
More News & Giveaways
Making Storytime & Curriculum Connections: 2015 Pura Belpre Winners from School Library Journal. Peek: "This year's Pura Belpré winners and honor books provide the ideal opportunity to get to know these authors and illustrators better, look back at some of their previous children's books, and use these distinguished titles in a library or classroom setting." See also The Rise in Latino Children's Literature by Elizabeth Bird from A Fuse #8 Production.
Viva Yuyi: An Interview with Yuyi Morales by David Haldeman from Spark: The Online Magazine of Humanities Washington. Peek: "My books are a combination of my culture growing up, but also my entering a new culture as an immigrant and having to learn—to re-learn—everything so that I'd actually be able to survive in a new country."
The Importance of Grounding Characters in the Reader's World by Angela Ackerman from Writers Helping Writers. Peek: "Emotional anchors (emotion-rich events that readers have experienced themselves) will ground your hero in the reader's world. Here's a few anchors to drop into your character's experience that readers will recognize and relate to…"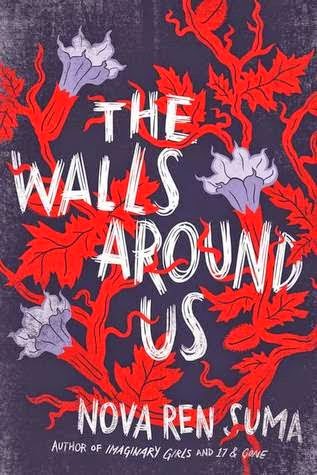 The Importance of Girls' Stories: Nova Ren Suma on The Walls Around Us by Shelley Diaz from School Library Journal. Peek: "I'm not reading for someone I want to be friends with. I'm reading for someone who's interesting and fascinating, and that's often a difficult character—a
'bad character'." See also Gender Representation (By the Numbers) in Children's Films, Children's Literature & YA Literature by Roger Sutton from Read Roger.
Using Delete Key by Anne Bustard from Janet Fox. Peek: "What I have come to realize is, the DELETE key
can be a writers' best friend. Pressing it may, in fact, save your story." See also Anne on When It's Too Close to Home from Pub Crawl.
PRAESA of South Africa receives the 2015 Astrid Lindgren Memorial Award. Peek: "Based in Cape Town, PRAESA (Project for the Study of Alternative Education in South Africa) is an organisation that has worked to promote reading and literature for children and young people in South Africa since 1992."
Poet's Novel Turns Young Sports Lovers Into Book Lovers: An Interview with Writer & Literary Activist Kwame Alexander from PBS News Hour. Peek: "It didn't come to mind that the mother was talking to her young black boy and saying, you know, you're going to — if you're angry, you're going to end up like this. It was just, you know, a mother trying to tell her child that you need to have a little bit of joy in this world. You need to find a little bit of peace."
Talents & Skills Thesaurus Entry: Enhanced Sense of Smell by Becca Puglisi from Writers Helping Writers. Peek: "There are two parts to having a strong sense of smell: being able to detect scents, and being able to identify them."
Emotional Work by Donald Maass from Writer Unboxed. Peek: "…there's help for breaking emotional blocks. That help is one's own characters. The method is to flip the usual dynamic of writing on its head. Instead of asking characters what they feel, instead get them to ask, in a sense, what you feel."
Cynsational Screening Room
Vlog: Austin SCBWI Regional Conference by Ariane Felix from A Writer's Life. Peek: "…resurgence of picture books." Note: Terrific glimpse into a typical conference day with insights from various friends and faculty (including me) on advice for first-timers!
Cynsational Giveaways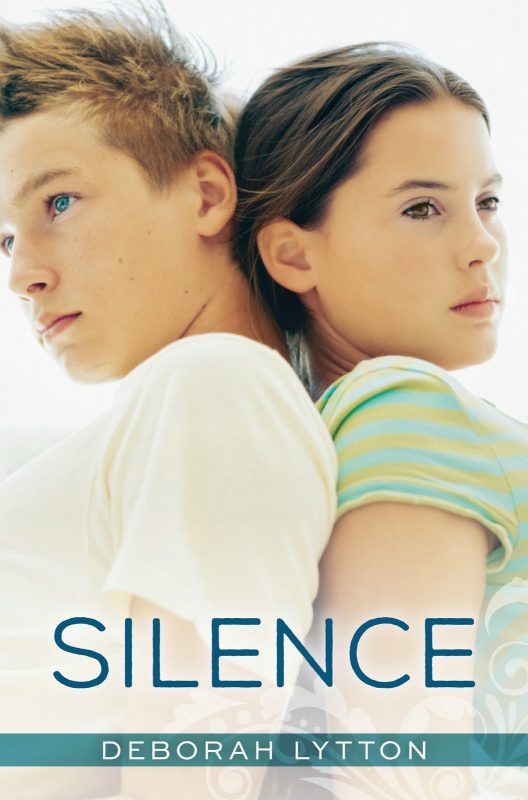 The winners of A Work of Art by Melody Maysonet (Merit, 2015) are Cathy in Florida, Rosie in Texas, and Lisa in Florida.


This Week at Cynsations
More Personally
I've been busy! I read and critiqued an incredibly ambitious and promising YA manuscript by one of my best friends. This week also brought copy edits for Violent Ends (Simon Pulse, September 2015). Peek:
"A novel with 17 authors (including me!), edited by Shaun David Hutchinson. The story centers on a 16-year-old school shooter named Kirby Matheson, with each chapter set before and after the shooting and told by characters who knew him, each trying to answer one question: Why?"
How lovely to see Rain Is Not My Indian Name (HarperCollins, 2001) on the bibliography #StoryGirls Run the World: Booklist Celebrating Diverse Girlhoods from The Dark Fantastic.
On a related note, I've been thinking about Debbie Reese and David Arnold's ongoing discussion about diversity in writing and publishing and the importance of including Native Americans in that conversation.
When non-Indian children's-YA writers mention to me that their work in progress includes Native characters or content, my natural first question is to ask about their related conversations with citizens of the specific Nation(s) that's being reflected.
The majority of the time, it hasn't occurred to them to seek out those voices. (But they're reaching out to me, which is a start. Even if it's not my tribe that's the focus, I can often point them in the right directions).
To those non-Indian children's-YA writers approaching Native content, please set aside any preconceptions. You may need to unlearn what you think you know. Take a breath, put on your snazzy author hat, and invite Native people into the research process for crafting your story.
What an opportunity! We're talking living primary sources here. Not long-dead peoples who can be accessed only through the pages of books written by outsiders.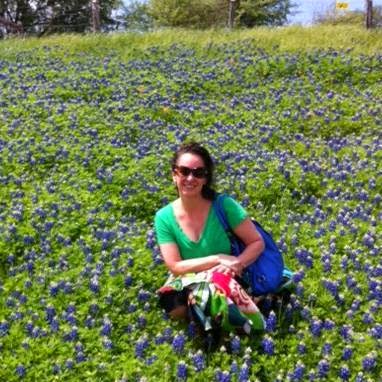 Celebrating Texas bluebonnets!
Successful research is key to successful writing. It's best practice to respectfully seek out primary sources, listening carefully, thoughtfully contemplating their insights.
Of course you shouldn't expect or take for granted that anyone will be a fit to assist you. However, initiating a request is probably your best bet to achieving that match.
See more of my thoughts on writing across identity markers and Reading Lives: Debbie Reese: a podcast interview from BookRiot.
Congratulations to my pal and fellow University of Michigan Law School '94 graduate Nicole Burnham on Slow Tango with a Prince (a romance for grown-ups) being named a RITA finalist!
Link of the Week: Irish Town Builds Memorial to Thank Choctaw Who Helped During Famine by Frances Mulraney from Irish Central.
P.S. If you missed Ariane Felix's Austin SCBWI conference video above, check it out! You'll see tons of my friends (and even get a glimpse of me)!
Personal Links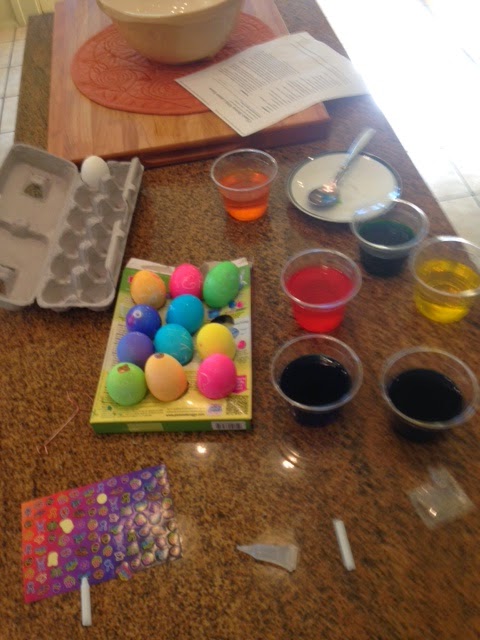 Weekend Activity!
Cynsational Events
Cynthia will appear from April 14 to April 17 at the 2015 Annual Conference of the Texas Library Association in Austin.
Join Cynthia from 1:30 to 2:30 p.m. May 2 at Saratoga Springs Public Library for a celebration in conjunction with Saratoga Reads! at Saratoga Springs, New York. Note: Cynthia will be presenting Jingle Dancer (2000), Rain Is Not My Indian Name (2001) and Indian Shoes (2002)(all published by HarperColllins).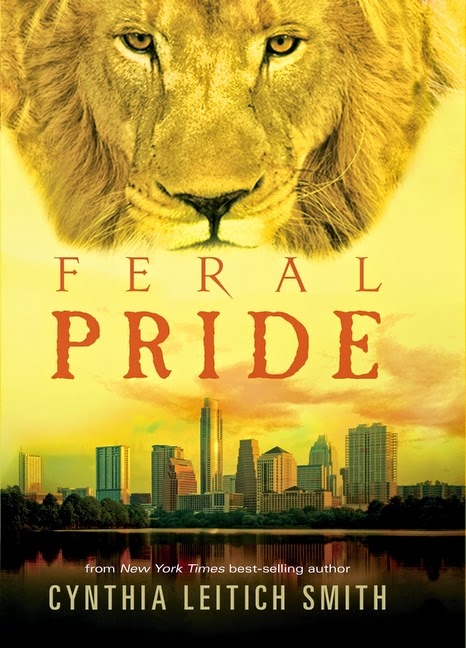 Join Cynthia and representatives from We Need Diverse Books from 1 p.m. to 2 p.m. May 12 at BookPeople in Austin.
Join Cynthia at 11 a.m. May 30 in conjunction with the YA Book Club at Cedar Park Public Library in Cedar Park, Texas.
Cynthia will serve as the master class faculty member from June 19 to June 21 May 2 at the VCFA Alumni Mini-Residency in Montpelier, Vermont.
Cynthia will speak from June 25 to June 30 on a We Need Diverse Books panel at the 2015 Annual Conference of the American Library Association in San Francisco.
Cynthia will lead a breakout session on "Diversity in Children's and YA Literature" Aug. 22 at East Texas Book Fest at the Harvey Hall Convention Center in Tyler, Texas.
Cynthia will appear Sept. 19 at the Mansfield, Texas Book Festival.