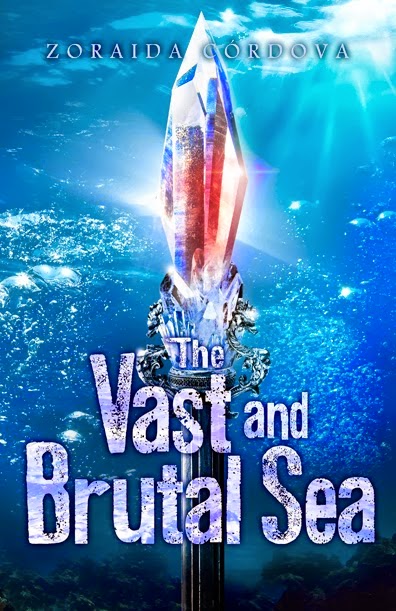 Compiled by Cynthia Leitich Smith
Check out the book trailer for The Vast and Brutal Sea by Zoraida Córdova (Sourcebooks Fire, 2014). From the promotional copy:
This epic clash of sand and sea will pit brother against brother–and there can only be one winner.
In two days, the race for the Sea Court throne will be over-but all the rules have changed.
The sea witch, Nieve, has kidnapped Layla and is raising an army of mutant sea creatures to overthrow the crown. Kurt, the one person Tristan could depend on in the battle for the Sea King's throne, has betrayed him. Now Kurt wants the throne for himself.
Tristan has the Scepter of the Earth, but it's not enough. He'll have to travel to the mysterious, lost Isle of Tears and unleash the magic that first created the king's powerful scepter.
It's a brutal race to the finish, and there can only be one winner.
Cynsational Notes
Diversity Needed Under the Sea: Not All Mermaids Have Blond Hair and Blue Eyes by Cindy Rodriguez from Latin@s in Kid Lit.