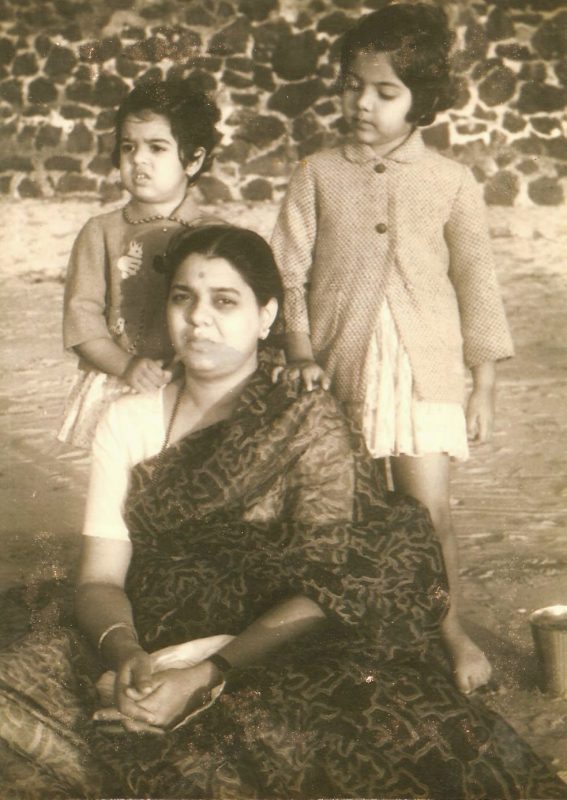 Varsha (taller girl) with her mother and sister.
By Varsha Bajaj
I grew up reading cross culturally because I didn't have a choice. In the late '60s and '70s, British and American authors wrote the children's literature available in India.
While I had not seen anyone with red hair like Anne Shirley in Anne of the Green Gables by Lucy Maud Montgomery (1908), I understood her desire to please Marilla Cuthbert; it was the same as my desire to please my mother.
I felt Jo's grief when Beth died of scarlet fever in Little Women by Louisa May Alcott (1868, 1869).
I also fell in love with the idea of winter and a Christmas tree.
I devoured the Secret Seven series by British writer, Enid Blyton (1949-1963). We mimicked their "secret society" and had a meeting place and passwords. It was a girls versus boys club on my street back in Mumbai.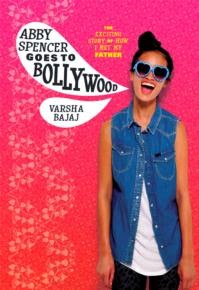 These books did not set out to "educate" me, but they did. They also entertained me and made an indelible impression.
When I traveled to England and then America in 1986, I felt like I was finally visiting a place that I had known for a long time. I understood that our differences were skin deep and that we all wanted to belong and feel loved, and have friends.
Reading cross culturally had prepared me.
In 2014, the world is at our front door. We live in a multicultural society, we eat foods from all over the world, we communicate with people from across the oceans far easily than we did before.
So how can we not read and know each other through our stories?
I have read your stories and will continue to do so.
Do you want to read mine?
Cynsational Notes
Varsha Bajaj came to the U.S., as a graduate student in 1986. She earned her master's degree in Counseling from Southern Illinois University and worked as a Licensed Professional Counselor in St. Louis. Her debut novel is Abby Spencer goes to Bollywood (Albert Whitman, 2014), and she looks forward to the release of Our Baby, illustrated by Eliza Wheeler (Nancy Paulsen Books).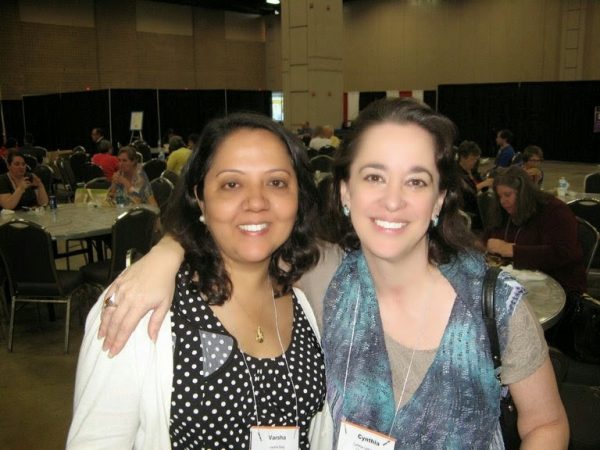 Varsha & Cyn
Cynsational Giveaways
Enter to win a signed copy of Abby Spencer Goes to Bollywood by Varsha Bajaj (Albert Whitman, 2014). Author sponsored. Eligibility: North America.
Or enter to win an unsigned copy of Abby Spencer Goes to Bollywood by Varsha Bajaj (Albert
Whitman, 2014). Author sponsored. Eligibility: international.