By Karen Rock
Scott Blagden is the debut YA author of Dear Life, You Suck (Houghton Mifflin Harcourt). The novel has received a starred review from School Library Journal as well as a rave in The Wall Street Journal.
It's a humorous, raw, coming-of-age novel in which an orphan who faces graduation, expulsion from the orphanage he's called home, and a questionable future must face his past in order envision his future. From the promotional copy:
Cricket Cherpin's life sucks. He's stuck in a group home in the-middle-of-nowhere Maine. His past is ugly, his future is bleak, and with less than a year until his eighteenth birthday, he needs to figure things out fast.
With prospects that range from professional fighter to professional drug dealer, Cricket's beginning to think that his best option is one final cliff dive into the great unknown. But then Wynona Bidaban steps into his world, showing him that maybe, just maybe, life doesn't totally suck.


Part comedy, part tragedy, Dear Life, You Suck is at once angry and funny, heartbreaking and profane, illuminated by moments of tenderness and hope.
Since selling your novel, how has your life changed with regard to writing and your career? How has the transition to becoming a published author been?
Now that I've published one book, I'm obscenely wealthy and have moved into an oceanfront mansion in Newport, Rhode Island. I'm having trouble focusing on my next novel because Hollywood supermodels won't leave me alone.
Well, things haven't changed quite that much. In fact, they haven't changed at all. I work full-time in real estate and write whenever I can. I've written another novel that's being considered by my publisher. My job has flexible hours so I can usually find time to write every day.
The only additional responsibility has been book promotion, which I've been doing the last few months to get the word out.
Tell us about your inspiration for Dear Life, You Suck and its journey to publication.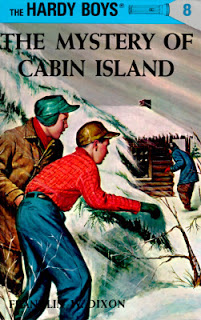 With "booze and profanity"?
Dear Life, You Suck was inspired by anger and frustration. I'd written
three previous novels, all very character-driven, and all very
enthusiastically rejected by the English-speaking publishing world.
I decided to write something I thought I'd have better luck selling – a teen mystery full of action and suspense. The original story was about a sixteen-year-old orphan who notices suspicious activity on an island across the bay from the orphanage he lives in. Kind of a Hardy Boys mystery, except with booze and profanity.
As the main character developed, his true voice bubbled to the surface. It was offensive, irreverent, and hilarious. I was having fun writing him, but didn't think I'd actually include him in a novel I sent out for publication.
About the same time, I received my millionth rejection letter on my third novel and something inside me snapped. I decided I wasn't going to write my next novel for anyone but me.
I continued writing Cricket's story in his outrageously profane voice and the more I developed his backstory, the more I realized the story was really about him, not some island adventure.
By the time I was done, barely a hint of the original plot remained. I reference the original title, Orphan Island, in the book during one of Cricket's story time hours with the Little Ones.
In the novel's opening you use the Wikipedia quote, "Crickets, like all other insects, are cold-blooded. They take on the temperature of their surroundings." How would you connect this quote to your main character, Cricket Cherpin?
It's a reference to who Cricket is and why. "Cold-blooded" in some respects, such as his angry irreverence for anything he perceives as hypocritical; his distrust of adults; his sense of aloneness, of not being able to rely on anyone but himself; his sense of the world as cruel and hopeless.
"They take on the temperature of their surroundings" relates to his upbringing and how his past molded him into the person he is today.
The story begins with an English assignment in which Cricket is asked to write a letter to someone with whom he's angry. For a boy abandoned by drug-dealing parents to an orphanage, that's life. If you were assigned that letter, to whom would it be addressed, and what would be your concerns?
My letter would probably be to God. I share a lot of Cricket's anger, confusion, and curiosity about God: who He is, what He is, why He is. And, if He is, why He created the world the way He did.
Like how can such horrible things happen to people, children especially, if there really is a God out there who loves us?
I share Cricket's frustration with organized religion as well. The simplistic, help-mankind-cope answers it dishes out are infuriating. I have the feeling mankind's sum of knowledge about God is the equivalent of one grain of sand in the Sahara Desert.
The setting of your novel, Naskeag, north Maine, is unique and richly imagined. At one point you describe "Mainers" as "being wicked particular about geographic origins." Why is Naskeag the ideal setting for this novel?
It's an appropriate setting for a story about a character like Cricket. The landscape is complex and paradoxical. Harsh, magnificent, awe-inspiring, unforgiving. Boulders perched precariously on ancient cliffs overlooking a cruel, beautiful ocean. Very Cricketatious.
You've included edgy, realistic language, characters and events. What are some elements that might, on the surface, seem offensive? Why did you include them?
Hmmmm, elements of Dear Life, You Suck that might seem offensive? How much time you got? Profanity, fighting, alcohol, drugs, disrespect toward adults, religious irreverence – it's a pretty long list. Most of these things are realities of modern teenage life. Perhaps not taken to Cricket's extreme, but his life's been extreme.
What authors have influenced you as a writer? What have you taken away from their work and their advice?
There are too many awesome authors to list. For edgy fiction, I will say that Adam Rapp's been an influence/inspiration.
The common factor that's influenced me the most is voice. Authentic voice gets me every time. I love reading books where the voice is so captivating I don't care what happens, plot-wise. I respect authors who dig deep into their character's heart and mind and write honestly about what they find. Authors who aren't afraid to write life as it really is.
Like many teens, Cricket examines religion in terms of his life. He's been raised in an orphanage, attends mass, prays, and reads the Bible. Yet he says, "I don't believe some white-haired old dude is sitting in a Barcalounger on a cloud, doling out good and bad and happy and sad with an almighty Xbox controller." What does Cricket believe in, spiritually?
Cricket's not sure what he believes. He's trying to figure it out. He doesn't believe in an all-knowing, all-loving God because the reality of his past seems to negate that possibility. What he's been taught about God by the nuns and priests doesn't jibe with his real-world experience.
But he's not an atheist either. In the presence of God's "worthy" creation, he "can't deny a connection. An intermingling. A gravity. A pull. I mean, it sucks at my soul."
He compares his father's treatment of him with God's treatment of Jesus and observes, "this dude was the son of God, which means He had a dad. Now, I can see a human dad standing on the sidelines while his kid sizzles in the hot sun 'cause I know how evil human dads can be. But a God Dad doing that?"
What's funny is that, on the surface, Cricket's irreverence and intolerance of religion appears anti-Christian, but I'd argue that he's actually more Christ-like than the typical go-to-mass-once-a-week masses who blindly follow their religion's rules without ever thinking about them.
Jesus was a radical. He challenged the status quo. He said things that were so radical and offensive that he was put to death. Jesus was awesome, but I don't think he's portrayed realistically in the Bible. He was a bad-ass.
Cricket describes himself as a "hooded, fisticuffin', prison-dwelling, scar-faced beast" and questions whether anyone will care for him. How has his troubled life impacted the way in which he views himself and adult authority? How does it trigger his rants?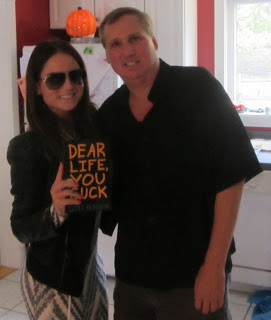 Scott with his actress/singer niece, JoJo
Cricket's upbringing by his dirtbag parents and floozy foster mom made him distrustful of adults. And rightfully so. In some instances, his mistrust is misdirected, but he has reason to be skeptical. His religiously-irreverent rant against Mother Mary is one that some readers may be offended by.
But, as a boy who had to fight on the streets to survive, he doesn't understand why Jesus didn't fight back to protect himself and his friends.
Like he says, "I ain't gonna turn the other cheek if a dude attacks me… I'd rather go to prison than be a coward." He also doesn't understand why Jesus' all-powerful dad didn't step in to protect him.
His seemingly "gay-bashing" rant against his school principal is another. The ugliness beneath this rant is a little deeper. His male role model for the first eight years of his life was his drug-addicted, drug-dealing, push-him-into-fights father. Now, ten years later, the main male authority figure in his life is his school principal, Randall LaChance, a physically formidable man who Cricket perceives as "cowardly," "weak," and "girly."
Cricket's rant has nothing to do with sexual preference. It has to do with his warped perception of what it means to be a man. Hints at this issue are sprinkled throughout the story. One example is the scene where he meets Wynona's father: "Seeing this big-ass dude smile and hum in a girly apron as he stirs his stew makes me feel less fruity about the cooking I do at the Prison."
Some readers have been quick to slap simplistic labels on Cricket because of his rants, but readers who give the book a deep, open-minded read will discover the true roots of the ugliness.
Cricket bonds with Wynona because, like him, she prefers "God Art to Man Art." How do you distinguish between the two and how does this tie into one of the themes in Dear Life, You Suck?
Cricket thinks about higher meaning stuff like God, art, and life. He perceives the natural world as a work of art by God. "Like a baby's been finger-painting on God's blank canvas." To Cricket, Man Art is "The copycat $#@% hanging in big city museums and rich folk's foyers."
The God Art/Man Art comparison correlates to his comparison of life at the Prison to the lives of the "outside kids" who have "real" homes and "real" families. "Poor-ass schleps like me get to view God Art every day, while rich-ass hoity-toits dangle million dollar replicas over their bidets. A Girl with a Watering Can."
FYI – "A Girl with a Watering Can" is an actual painting by Renoir.
As an author of realistic YA fiction, what advice would you give to writers who might hesitate to include realistic language or edgy topics present in today's teenagers' lives? Why was it important to you, your characters, and your novel to depict include these situations and, at times, edgy dialogue?
With regard to voice, I think it's important to focus on your character,
not on what some readers might think about your character. Sometimes
profanity is warranted and sometimes it's not.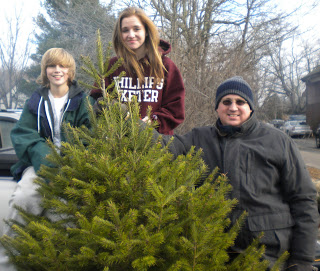 Scott picking out a Christmas tree with Connor and Madison
If it's integral and authentic to the character, and it advances the reader's understanding of who he is, then include it. But if it's in there simply to try and make the character sound modern, tough and cool, leave it out.
The argument "but that's how teens talk" doesn't fly because all teens don't talk like that. Profanity is powerful. It can add realism and emotional color to your character. But if it's overused, it loses its power.
With regard to edgy topics, nothing's off-limits in teens' lives, so why should it be off-limits in their literature? But writing about edgy content adds an element of responsibility. Actions have consequences in the real world and they should be shown realistically. Stories need to be written in a realistic, big-picture way. Main characters must be well-developed so the reader understands the "why" of his words and actions.
The struggle that comes with making a difficult decision must be shown. And when it comes to decisions, it's not about right and wrong – it's about what's true to the character.
Cynsational Giveaway
Enter to win one of two autographed copies of Dear Life, You Suck by Scott Blagden (Houghton Mifflin Harcourt), each with a Dear Life, You Suck T-shirt. Author sponsored; eligibility: U.S.
Cynsational Notes
In a quest to provide her eighth grade students with quality reading material,
English teacher Karen Rock read everything out there and couldn't wait to add her voice to the conversation of books.
Now a debut YA series author, Karen is thrilled to pen stories that
teens can relate to. When she's not busy reading and writing, Karen is
downloading live versions of favorite songs, watching "Buffy the Vampire Slayer" marathons, obsessing over reality TV contestants (Adam Lambert
you were robbed!), cooking her family's delizioso Italian recipes, and
occasionally rescuing local wildlife from neighborhood cats.
She lives in the Adirondack Mountain region with her husband, her very
appreciated beta-reader daughter and two King Charles Cavalier Cocker
Spaniels who have yet to understand the concept of "fetch," though
they've managed to teach her the trick!
Check out her website, her co-author website, her Facebook page, and follow her on twitter @karenrock5. Then learn all about Camp Boyfriend (Spencer Hill).