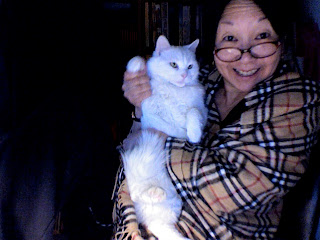 Shelley & Fiona
Shelley Tanaka is a writer, editor, teacher and translator. She has a B.A. in English and German from Queen's University in Kingston, Ontario, and an M.A. in Comparative Literature from the University of Toronto.
She is the author and translator of more than two dozen books for young readers. Her books have won the Orbis Pictus Award, the Mr. Christie's Book Award, the Silver Birch Award, the Information Book Award, and the Science in Society Children's Book Award, and she has twice been nominated for the Deutsche Jugendliteraturpreis.
She is the fiction editor at Groundwood Books and has edited more than a dozen Governor General's Award-winning titles. She teaches at Vermont College of Fine Arts, in the MFA program in writing for children and young adults.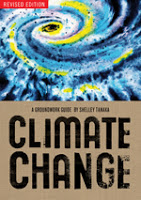 Her recent titles include: Nobody Knows, from the film by Hirokazu Kore-eda (Groundwood, 2012); Climate Change, revised edition (Groundwood, 2012); "Ghost Town," in Hoping for Home: Stories of Arrival (Scholastic Canada, 2011)(A Dear Canada Book); Broken Memory: A Novel of Rwanda by Elisabeth Combres, translated from the French by Shelley Tanaka (Groundwood, 2009); and Amelia Earhart: Legend of the Lost Aviator, illustrated by David Craig (Atheneum, 2008)(winner of the Orbis Pictus Award).


How do you define success?
On my more cynical days I define success as still being able to eke out a living working with books, after more than thirty years in the business. But on good (most) days I just look at my bookshelves, at all the books I've written (two dozen), edited (hundreds) or been associated with, and I feel happy and proud to have such wonderful mementos.
I've worked with Deborah Ellis on thirteen books. Eleven with Tim Wynne-Jones. Six with Sarah Ellis. I've been privileged to work with the very best.
Kids often ask me what is the best thing about writing books, and I tell them you get a great souvenir. It's true. To have and hold the beautiful object, the physical book that has been created, designed and produced with love and care — there's nothing better.
Right now I'm staring at a Groundwood picture book, Guacamole: Un Poema Para Cocinar/A Cooking Poem by Jorge Lujan and Margarita Sada. You simply cannot look at this book and not smile and be happy. It's a tonic.
Would you describe your career as a hike up a mountain, a winding road, a path of hills and valleys or hop-scotching from rock to rock across the rapids? Why?
The hopscotch thing. I think that's a freelancer's life, which means it's a writer's life. You abandon the idea of the straight line, winding or up and down or whatever. You see an opportunity, you hop over and go with it.
My M.O. has always been to say "yes" to practically everything. Any time I've done something hard or different, I've never been sorry.
(Doesn't mean that taking on a new challenge doesn't make me a nervous wreck, of course. I am not by nature a brave person.)
At the same time, I've been very lucky in my longstanding association with Groundwood Books. Patsy Aldana took me on more than thirty years ago. She's a formidable role model and mentor and I've learned more from her than I can say — about literary taste, about social engagement and taking a stand, about not underestimating the young reader, about seeing writing and publishing in the context of what is going on in the rest of the world, about valuing writers and illustrators and their talent above everything else. I've been lucky to have spent my editing career in a place where that is the mindset, because it is becoming increasingly rare.
How have you grown as a writer? What skills have you seen improve over time? What did you do to reach new levels? What are areas that still flummox you at times?
Teaching has made me a better writer. I see students being brave, putting themselves out there, working so hard. It's inspiring to me. Makes me want to step out of the Safe zone. And being a writer has made me a better editor. I'm nicer. I understand how vulnerable you are as a writer.
Have you ever made an affirmative decision to alter your creative focus? What inspired this decision? What were the challenges?
I spent a long time being afraid of trying to write fiction. I was intimidated by the talent of the novelists I work with, and I still am. But eventually I wrote a short story (for a Scholastic Dear Canada anthology), and a novelization of a film (Nobody Knows).
Now I'm working on a longer piece of middle-grade fiction. But it has taken me a long time to build up enough confidence to do this. Baby steps.
What advice do you have for writers?
That so much of the book business is about luck and timing, and that editorial decisions are subjective. Watch for changes in personnel. If you've written a good book, its time will come.
In the meantime, carpe diem, as it were. That book that you're "waiting" to write? Write it now.
I think there are enormous unexplored opportunities in nonfiction. Everything is narrative, everything is story.
Writers might think beyond biography and history to how they can turn science into story. Science, as I think David Suzuki has said, is ruling our lives. We'd better figure out how to understand it.
I'd also encourage writers to consider many different ways to cobble together a living out of writing — translating, editing, reviewing, teaching, whatever. And don't forget to make sure you actually have a life. Get out from behind your computer and engage with the world.
Live a long time and stay healthy, because you have no pension. Ally yourself with quality. Quality publishers, quality writers.
Cynsational Notes
Amy Rose Capetta's novel, Entangled, will be published by Houghton Mifflin Harcourt in Fall 2013. Cori McCarthy's novel, The Color of Rain, will be released by Running Press on May 14, 2013.
Cynsational Giveaway
Enter to win one of three packages of new and award-winning titles from Groundwood Books:
Publisher sponsored. Eligibility: North America only, void where prohibited.