Congratulations to Anne Marie Pace on the release of Vamperina Ballerina, illustrated by LeUyen Pham (Hyperion, 2012). From the promotional copy: "More than anything
Vampirina wants to be a ballerina, and she tells you just how to manage those pesky vampire-related stumbling blocks." See the teachers guide.
Literary Agent Joseph Monti: How I Got Into Publishing from CBC Diversity. Peek: "I…acquired a few novels, one was largely about a brown boy and a brown girl, a terrible father, and a helpful monster, in a dystopian world. Science fiction, with brown protagonists. The narrative of publishing will tell you a book like this can't succeed. But…"
A Plot Excuse to Watch Out For – But Then Where Would Have Been My Novel? by Cheryl Klein from Brooklyn Arden. Peek: "…when writers have had to contrive a particular set of circumstances or
made a character act in an out-of-character or frankly stupid way in order to keep the novel going or accomplish a particular plot point."
Why Writers Need to Separate Ourselves from Our Work and Other People's Opinions of It from Jan Fields. Peek: "…very few people in the publishing process (other than you) are going to equate you with the work you produce. To most people, your story, your article or your book is a product to be examined, considered and possibly bought."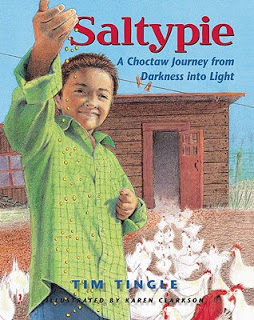 Wordcraft Circle Annual Awards and Honors 2012 from Wordcraft Circle of Native Writers and Storytellers. Cheers to Tim Tingle, author of Saltypie: A Choctaw Journey From Darkness Into Light (Cinco Puntos, 2010) and blogger Debbie Reese of American Indians in Children's Literature.
What's In a Name? Naming Characters by Jodie Renner from Mystery Writing Is Murder. Peek: "Here are some tips for naming your characters…"
One Crazy Road to Here: CSK Author Acceptance by Rita Williams-Garcia from The Horn Book. Peek: "Children were being born into the revolution. Children were ever-present and at the heart of the ideals of change and revolution."
The Rejection Reaction by Keith Cronin from Writer Unboxed. Peek: "I think we can all agree: rejection sucks. And for most of us, the first few rejections we receive can be particularly painful. Why does this stuff hit us so hard?"
Author Insight: Novel Avoidance from Wastepaper Prose. Fun quotes from various authors about what they do when they should (?) be writing.
Who Made You, Nancy Drew? from Sarah Rees Brennan. Peek: "…I thought I would concentrate on Nancy Drew in the real world. The
elements of Nancy which have inspired and influenced people, and the
world and the women who produced Nancy Drew." Source: WriterJenn.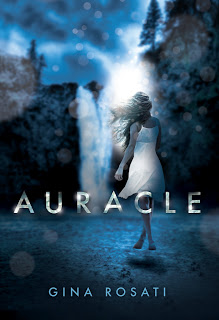 Gina Rosati on Taking Responsibility as a Writer from Adventures in YA & Children's Publishing. Peek: "I am no longer writing for myself – I have an agent, an editor and her publishing house depending on my ability to produce a marketable product. I'll have bookstores counting on earning a profit and libraries
spending their dwindling budget on my book."
Making Sense of High Concept by Deborah Halverson from Dear Editor. Peek: "There are so many definitions for "high concept" floating around. Can you help me understand what this really means?"
Character Trait: Kind by Angela Ackerman from The Bookshelf Muse. Peek: "…the mindset of giving; inclination to offer help and lift another's spirit."
Facebook for Authors: Understanding Edge Rank by Chris Robley from BookBaby. Peek: "Photos perform better on Facebook than mere text. So even if you want to
post a status update, make sure you have a photo to accompany it." Source: Samantha Clark.
21 Plot Shapes and the Pros and Cons of Each by Mette Ivie Harrison from Intergalactic Medicine Show. Peek: "The key to this plot shape is that each smaller
climax is related to the larger climax and leads to it."
WriteonCon.com 2012 Schedule of Events: top pros in children's-YA literature provide excellent information via the web (perfect for writers without a big travel budget and more!).
Cynsational Giveaways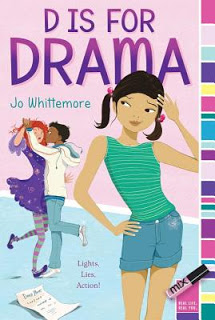 The winner of Unbreak My Heart by Melissa Walker Prize Package (Bloomsbury, 2012) was Pat in California. The winner of a choice of YA Novels by Brent Hartinger was Frances in Illinois.The winners of The Brixen Witch by Stacy DeKeyser (McElderry, 2012) were Kathy in Ohio, Carl in Arizona and Rebecca in California.



This Week at Cynsations
More Personally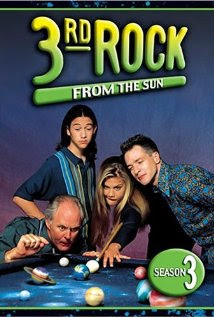 Starring a young Joseph Gordon-Levitt
This summer week was filled with writing, teaching, working out, and watching the Olympics and "Remington Steele."
I keep meaning to mention that I saw "The Dark Knight Rises." I went opening weekend at the Alamo Drafthouse here in Austin. I enjoyed the nods to Dickens' A Tale of Two Cities and was especially wowed by Anne Hathaway as Catwoman. Don't get me wrong: Eartha Kitt is and shall forever be my favorite Catwoman, but still, I was wowed. I also really enjoyed Joseph Gordon-Levitt's performance in the film, but that comes as no surprise. He had me at Tommy.
Interviu cu o autoare: Cynthia Leitich Smith by Alexandra in Romania from Niahara's World of Books. Peek: "I would order the wasabi deviled eggs, the West Texas rattlesnake ravioli marinara, the Chianti-marinated wild mushrooms, and the kumquat sherbet with frozen eyes of newt." Note: the focus of the interview is on Blessed (Candlewick/Walker, 2011).
Even More Personally
Last weekend we returned to the Round Top, Texas area for more theatrical fun.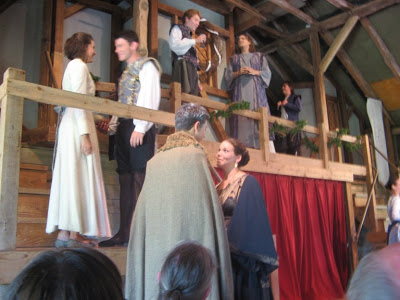 The play was "Winter's Tale."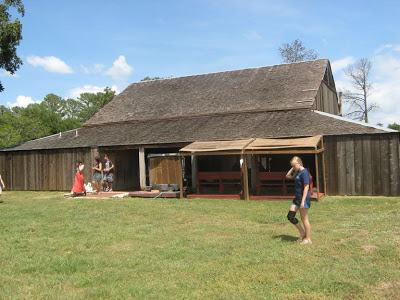 The outside of the barn at Winedale, designed in homage to the Globe Theatre.
Personal Links
From Greg Leitich Smith