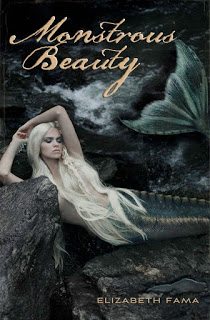 FSG, 2012
Compiled by Cynthia Leitich Smith

My Query Letter by Elizabeth Fama. Peek: "In July of 2010, I somehow managed to snag one of the kindest, most down-to-earth, and fiercely professional agents out there, Sara Crowe. In case my query letter had anything to do with this happy event, I publish it here for aspiring writers."
40 Questions to Test Your Manuscript by Martina from Adventures in YA and Children's Publishing. Peek: "Whether you're starting to plot from scratch or starting up a revision, it's a great time to check the soundness of the idea and the different story elements."
Does Word Count Matter Anymore? by Dawn Lairamore from Project Mayhem: From the Manic Minds of Middle Grade Authors. Note: don't miss the continued conversation in the comments.
World Read Aloud Day: Skyping Author Volunteers for March 7, 2012 by Kate Messner from Kate's Book Blog. Peek: "…a number of authors have again volunteered their time to read aloud to classrooms and libraries all over the world."
The 50/50 Challenge: Support Local Booksellers by elementary school librarian Travis Jonker from 100 Scope Notes. Peek: "I'm committing to using at least half of my yearly budget to purchase books at my local independent bookstores (namely Pooh's Corner and Schuler Books). The question is – are you with me?"
Hazel Mitchell Children's Illustrator/Author: official website. Hazel's illustrated books include Hidden New Jersey (Mackinac Island Press/Charlesbridge, 2012), How to Talk to an Autistic Kid (Free Spirit, 2011), and the All Star Cheerleader series by Anastasia Suen (Kane Miller 2011-2013).
Dori Hillestad Butler–2011 Edgar Winner for Best Juvenile Mystery from Printsasia. Peek: "In 2011, her book The Buddy Files: The Case of a Lost Boy (Albert Whitman, 2010) has won Edgar Award for the best Juvenile Mystery. In her interview with us regarding her award winning book, Dori talks about her concept of the plot, relationship equations, character portrayals, and her forthcoming releases along with her message for readers." See also The Buddy Files Coloring Sheets and Teacher Guide.
Cybils: The 2011 Cybils Finalists. Note: special congratulations to VCFA alum Marianna Baer on Frost House (Balzar+Bray/HarperCollins) being named a YA category finalist.
Free eBook: How to Choose Children's Books by Aaron Mead from Children's Books and Reviews. Peek: "A comprehensive list of online resources for finding excellent children's literature, including book lists, sources of professional book reviews, and children's literature blogs." Note: Thanks to Aaron for including Cynsations among his recommended resources.
When You're Bad at Something by Natalie Whipple from Between Fact and Fiction. Peek: "I do believe with all my heart that anyone can improve in something if they want to. It doesn't matter what it is—you can go after it and do it well. It might take twice as long. You may never be as good as a prodigy. But you as a human being have the potential to succeed. It is part of all of us." Source: Jennifer R. Hubbard.
How Do You Know If Your Agent is Any Good? by Jane Friedman. Peek: "Do you get the feeling that the agent genuinely believes in you and your work? While agents are certainly interested in a sale, they're also interested in projects that excite them and clients they are proud to represent."
Weighing in on Weight by Rae Carlson at From the Writer's Desk: The Official Blog of Greenwillow Books. Peek: "Thousands, maybe millions of women have their accomplishments waved away or ignored daily, even as their bodies suffer devastating scrutiny—from both men and women. These experiences were very much on my mind when I sat down to write The Girl of Fire and Thorns." Source: Tiffany Trent at Center Neptune.
A Brief Explanation of Film Options by Kody Keplinger from YA Highway. Peek: "When a film is "optioned" there is no guarantee it'll be made. Basically, an 'option' is just that – a studio or producer or director or whatever buys the option to make the film."
A WOW Wednesday Invitation to Writers from Adventures in YA and Children's Publishing. Peek: "…if you have any good news at all — we would love to invite you to do a WOW Wednesday guest post for us and help uplift and inspire other writers while letting us give you a little well-deserved promotion."
Barnes and Noble Puts Sterling Up for Sale by Erin Carlson from The Hollywood Reporter. Peek: "Barnes & Noble has put Sterling Publishing up for sale, almost 10 years after acquiring the company, the Wall Street Journal reported."
Seven Best Practices for Building an Online Presence by Daisy Whitney from Chuck Sambuchino from Writer's Digest. Peek: "Your reputation online is real! It matters. It lives and breathes and you need to figure out what it is. Treat it delicately and carefully like you would a resume for a job and always put your best foot forward."
Writing Comic Sci Fi for Children by Mark Griffiths from Becky at The Bookette. Peek: "Science fiction comedy (and if a cow jumping over the moon doesn't count as that, I don't know what does) seems to me a natural form to use when writing for children, allowing, as it does, tremendous scope for the imagination and for the inversion of the normal way of things." Note: learn more about Mark's new release, Space Lizards Stole My Brain!, illustrated by Pete Williamson (Simon & Schuster U.K., 2012).
Rock the Rock: web design service from Little Willow of Bildungsroman fame here in the kidlitosphere. Children's/YA clients include author Christopher Golden, readergirlz, author Liz Gallagher, and agent Sara Crowe.
Interview with Taraneh Matloob on Outsiders Writing Across Cultures with an Insider's Eye by Uma Krishnaswami from Writing with a Broken Tusk. Peek: "In Iran, we are introduced to the Western culture mainly through translation; Iranian authors rarely write about the West from their point of view. However, it is important to have Iranian multicultural authors who write about the West from the outside position because Western audience needs to know how their culture is viewed from the East. Conversely, this is true for the Westerners who write about the East."
Reading for Pleasure by Stephen Krashen from Language Magazine. Peek: "Of the 66 respondents in Mellon's study who claimed they never read in their spare time, 49 checked several categories of leisure reading when asked what they liked to read." Source: Julie Lake.
Author Tim Wynne-Jones has just been named an Officer of the Order of Canada (Arts/Writing). Peek: "…recognizes a lifetime of achievement and merit of a high degree, especially in service to Canada or to humanity at large."
The Year of Impossible Things by Jenny Martin from Crowe's Nest. Peek: "Day by day, page by page, you must be the one to dare the impossible, emerging as the hero of your own story. Let this be the year. Your year."
Cynsational Giveaways
Enter to win a "boxed set" of novels by Beth Fantaskey, including Jessica's Guide to Dating on the Dark Side, Jessica Rules the Dark Side, and Jekel Loves Hyde (all Houghton Mifflin Harcourt). Deadline: noon EST Jan. 10. Eligibility: international.
Canterwood Crest Initiation Giveaway from Jessica Burkhart. Grand prize includes a 20-minute Skype session or phone call with the author. Deadline: 11:59 EST Jan. 20. Eligibility: U.S. only.
Join Kelly Starling Lyons on her blog tour, celebrating the release of Ellen's Broom, illustrated by Daniel Minter (G.P. Putnam's Sons, 2012), and comment on Kelly's blog, her facebook author page, or any of her blog stops for a chance to win a wedding/anniversary broom courtesy of Stuart's Creations and a signed poster of the Ellen's Broom cover. Deadline: the a.m. of Jan. 16. Eligibility: U.S. only. See also Celebrating Us: Children's Books About Weddings by Kelly Starling Lyons from The Brown Bookshelf.
The Way We Fall Trailer Giveaway from Megan Crewe. "Five winners chosen by random draw will receive a signed hardcover of The Way We Fall (Hyperion, 2012), a The Way We Fall journal and pen (so you can record your own life-changing events), a bottle of hand sanitizer (to keep those pesky germs away), a magnet, and a bookmark." Deadline: 11:59 EST Jan. 11. Eligibility: international.
Audio Giveaway of Cinder by Marissa Meyer from Karin's Book Nook. Deadline: Jan. 13. Note: listen to audio excerpt and download the first five chapters for free. See also Interview with Marissa Meyer by Ellen Oh from The Enchanted Inkpot. Peek: "Although I love fairy tales, I don't think novels can get away with the same stereotyping and oversimplification that the original tales have. In 'Cinderella,' it's enough for the stepmother to be given the role of 'wicked,' and we all take it at face value, but it's not so easy in a book. How is she wicked? What made her that way?"
The Cynsational winner of Dreaming Anastasia and Haunted by Joy Preble (both Sourcebooks) is Delilah in Atlanta. Note: Look for a new ten-book giveaway to go live on Monday!
This Week's Cynsations Posts:
Cynsational Screening Room
Check out the book trailer for Dragonswood by Janet Lee Carey (Dial, 2012). In a starred review, Kirkus Reviews cheers, "A fairy tale for those who have given up on believing in them, but still yearn for happily ever after." See also the Dragonswood Blog Tour.
Check out the book trailer for Dumpling Days by Grace Lin (Little, Brown, 2012). Note from Grace: "The beloved heroine of The Year of the Dog and The Year of the Rat has returned in a brand new story."
Check out the book trailer for Ruth the Sleuth and the Messy Room, by Carol Gordon Ekster, illustrated by Kimberly Soderberg (Character Publishing, 2011). Character Publishing is a new company, designed around the concept that parents of picture book and middle grade readers may select specific titles to nurture/role model particular traits such as courage, creativity, or logical/problem solving. See submissions guidelines. Note: Carol's husband created the trailer.
Bison v. Woman Skating Competition, promoting Prairie Storms by Darcy Pattison, illustrated by Kathleen Rietz (Sylvan Dell, 2011). Darcy says, "This new video is an example of a YouTube Aesthetic Book Trailer, an informal, humorous video that only addresses the content of the book tangentially, but nevertheless creates interest." See also Book Trailer: Archived Video and Purchased Music from Darcy at Fiction Notes. Note: Darcy will be speaking on the topic of book trailers as part of the pre-con Marketing Intensive at the 13th Annual Winter SCBWI Conference in New York City on Jan. 27.
More Personally
Happy New Year! This week was another one of juggling the Smolder deadline and the Diabolical launch. My goal is to bring the manuscript to a place where Greg can critique it early next week.
What else? Here at Cynsations, I've noticed a significant uptick in traffic. Welcome, new readers, and thanks to long-term visitors for your ongoing enthusiasm and support!
Thanks to Mary E. Cronin for this self shot, taken at Eason's book shop in Galway, Ireland; of the first three books in the Tantalize series! Note: the books were originally released as single titles, but are now being repackaged and marketed as a series.
Thanks to Kathi Appelt for this shot of my first book, Jingle Dancer, illustrated by Cornelius Van Wright and Ying-Hwa Hu (Morrow/HarperCollins, 2000), taken at Autry museum gift store in L.A.!
You can also find me at my facebook author page, twitter (@CynLeitichSmith), LiveJournal, YouTube, and JacketFlap.
Personal Links:
From Greg Leitich Smith:
Cynsational Events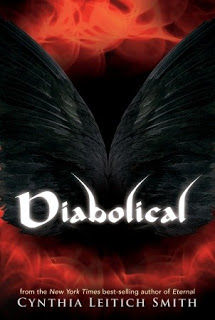 Jan. 24 U.S. release date, see trailer.
Brian Yansky will be presenting "Getting Organized" at 10 a.m. Jan. 14 on the second floor at BookPeople. "Brian will be sharing his secrets of success regarding how to keep all of the loose ends of crafting a manuscript in control while attempting to balance a busy everyday life." Sponsored by Austin SCBWI.
Vicious Valentine: a YA fantasy celebration, featuring authors Jordan Dane, P.J. "Tricia" Hoover, Mari Mancusi, Rosemary Clement-Moore, Cynthia Leitich Smith, and L.A. Weatherly—moderated by Sean Petrie–will take place at 7 p.m. Feb. 10 at BookPeople in Austin. Whether you love love, hate it or fear it, be there for spooky cool refreshments and scary bookish fun!
See Cynthia's upcoming events in Albuquerque, Tucson, Sandy (Utah), Southampton (New York), and Montpelier (Vermont).
Mark your calendars for Alex Flinn's Upcoming Tour. She'll be appearing at Anderson's Bookshop in Naperville on Feb. 14, at Blue Willow Bookshop in Houston Feb. 15, and at Barnes & Noble in Round Rock (Texas) Feb. 16.
Check out John Green's National Tour. He'll be in Houston, in conjunction with Blue Willow Bookshop, Jan. 20 and in Austin, in conjunction with BookPeople, Jan. 21. See link for details on these off-site events and others across the U.S. and B.C.