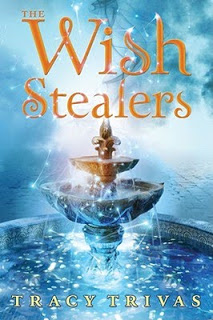 Enter to win a copy of The Wish Stealers by Tracy Trivas (Aladdin, 2010)! From the promotional copy:
Griffin Penshine is always making wishes. But when a sinister old woman tricks her into accepting a box of eleven shiny Indian Head pennies from 1897, Griffin soon learns these are no ordinary pennies, but stolen wishes.
This box of labeled pennies comes with a horrible curse: People in possession of the stolen coins are Wish Stealers, who will never have their wishes granted…. In fact, the opposite of what they've wished for will happen. Griffin must find a way to return these stolen wishes and undo the curse if her own wishes are to come true.
But how can Griffin return wishes to strangers who might not even be alive? Her journey leads her to ancient alchemists, Macbeth's witches, and a chance to help people in ways she never imagined, but the temptation of the Wish Stealers' dark and compelling power is growing stronger. Can Griffin reverse the curse in time to save herself and the people she loves?
Tracy Trivas's rich and imaginative début novel introduces a talent as bright and sparkling as Griffin's pennies.
To enter, email me (scroll and click envelope) with your name and snail/street mail address and type "The Wish Stealers" in the subject line (Facebook, JacketFlap, MySpace, and Twitter readers are welcome to just privately message or comment me with the name in the header/post; I'll write you for contact information, if you win). Deadline: October 31. Sponsored by Simon & Schuster; U.S. entries only.
More News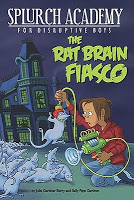 Congratulations to Julie Gardner Berry and Sally Gardner on the launch of their Splurch Academy for Disruptive Boys series (Grosset & Dunlap, 2010)! Number 1 The Rat Brain Fiasco and #2 Curse of the Bizaro Beetle are now available.
Interview with Children's Book Press Director Lorraine Garcia-Nakata by Uma Krishnaswami from Writing with a Broken Tusk. Peek: "Now rounding midway toward its fourth decade, our small but influential press is gaining steam because the message of "culture as asset" is once again important given the mercurial nature of current national commentary and public exchanges on race and identity."
Cynsational Blogger Tip: Ask first before blogging about a private and/or for-a-fee speech, workshop or other related event, online or off. Speakers set their rates with the understanding that they may give the talk again. Err on the side of courtesy and respecting other writers' ownership of their work.
Censorship and the Right to Read from Children's-YA Literature Resources. Note: this is a page on my main author site dedicated to free speech. What youth literature resources should I add? Write me, message me, or leave a comment at Cynsations at LiveJournal or MySpace.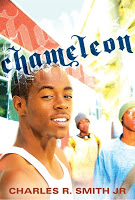 Author-Poet Interview: Charles R. Smith, Jr. from Writing and Ruminating. Peek: "It's a straight-ahead novel, but my experience in writing poetry helped me focus on individual words and creating clear pictures and snappy dialogue." Note: Charles is referring to Chameleon (Candlewick, 2008, 2010). See also a Q&A with Charles from Candlewick (PDF).
Cynsational Author Tip: be mum on your book's chances of winning a literary award. It's exciting, I know, to have a buzzed book. But stay cool, dignified, and let others toot that particular tune on your book's behalf.
Writers Need Cheerleaders by Laini Taylor from Grow Wings. Peek: "Writers need cheerleaders. Before feedback. Before editing. Before almost anything else but snack-making, we need to be convinced and reminded that we are good. Feedback of the critical sort, however constructive and wise, can be deadly if it comes too soon."
Speak Loudly: "…a group of teachers, librarians, bloggers, and authors who have come together to speak out against the censorship of media materials for teens. We're a community of people raising their voices together." See also the Speak Loudly blog.
Leah Hultenschmidt is the new senior acquisitions editor for the Fire (YA) imprint at Sourcebooks. Source: Joy Preble from Joy's Novel Idea. Note: Find out what Leah's looking for in terms of YA novels.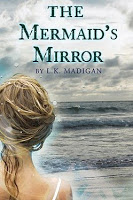 Cover Stories: The Mermaid's Mirror by L.K. Madigan from Melissa Walker. Peek: "I loved the girl's hair, and the water droplets effect, but the blue graphic didn't really convey anything about the story. Only the word 'mermaid' in the title hinted that it might be a fantasy."
Saundra Mitchell on Banned Books from Mundie Moms. Peek: "Reading books that reflected my neighborhood took away my shame, and replaced it with possibility. Other people had seen terrible things, and lived in terrible places, but they got to leave. They learned to fly planes and write books and build buildings and every remarkable, possible thing. I wasn't limited by the place I lived. I was limited only by myself."
Perfect Picture Book Friends: recommended reads from ReaderKidZ.
On Being a Young Author or Does Age Matter? by Kate Coursey, age 17, from Suzette Saxton at QueryTracker Peek: "There are advantages and disadvantages to being a young author, but in the end, it comes down to the writing, the characters, and whether or not you have the dedication to see a novel through to the finish."
Picture Book Queries by Mary Kole from KidLit.com. Peek: "When I see picture book queries — and when I write my own picture book pitches, in fact — I keep it very simple." Read a Cynsations interview with Mary.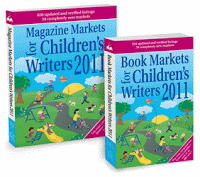 Magazine Markets for Children's Writers 2011 and Book Markets for Children's Writers 2011 (Institute of Children's Literature, 2010) are now available. From the promotional copy: "The 650+ magazines listed in Magazine Markets…published nearly 35,000 articles and stories last year alone. Of those submissions, nearly 7,500 were by previously unpublished authors and almost 11,000 were by writers new to that magazine. Book Markets…lists over 590 publishers that combined to produce more than 28,000 titles. Of those titles, nearly 2,400 were by previously unpublished authors, and more than 2,800 were by writers new to the publishing house."
Cynsational Author-Blogger Tip: multicultural books live and die by word of mouth. If you care about such books–your own or those by other folks–engage in consistent outreach and help build a more supportive community. Note: just passing on a related link can help!
The Drive-By Signing by April Henry. Peek: "…if you're smart and have the energy, you'll have found out whether the escort planned to give the stores a heads-up about your visit."
Author Interview: Tameka Fryer Brown by Nathalie Mvondo from Multiculturalism Rocks. Peek: "This manuscript…was also the one through which I acquired an agent. Both agent and editor desired it because of the multicultural aspect. I know this is not always the case, but it just goes to show that there are publishers out there who truly mean it when they say they are looking for multiculti lit."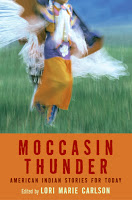 Selecting Children's and Young Adult Literature about American Indians by Debbie Reese from American Indians in Children's Literature. Bibliography of recommendations; PDF option.
God Is in the Details by Patrick from QueryTracker.net. Peek: "Given just the right emphasis, a detail enters the reader's mind, delineates the boundaries of the characters' world, and then fades. The reader picks up the tension but never traces it to the puddle of condensation growing around the water pitcher or to the flickering fluorescent light behind the counter."

McMakin Literary Agency: a new agency, founded by Jordan McMakin, representing young adult and middle grade fiction. Peek: "Before opening McMakin Lit, Jordan worked in editorial at Penguin Group (USA) and Disney*Hyperion Books in New York City." Source: Austin SCBWI.
The Evolution of the Literary Agent by Jane Friedman from Writer's Digest. Peek: "Can publishers' royalties and sales continue to support the agency business model? Is it allowable for an agent to find other ways to make money from clients, aside from selling books to publishers?" Note: not focused on children's-YA book agents, but some global considerations/trends still apply.
Secrets of Facebook by Darcy Pattison from PR Notes. Peek: "Unfortunately, Facebook is not forgiving. You make an ill-advised decision early–when you know so little about how it works–and you're stuck. I'm keeping my two separate accounts; but I wish I'd know about the Lists so it was easier." See also Darcy on Villains Don't Always Wear Black.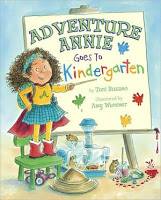 Adventure Annie Book & Backpack Giveaway for Kindergarten & Preschool Teachers from Toni Buzzeo. Peek: "…ten backpacks stuffed with Adventure Annie Goes to Kindergarten, illustrated by Amy Wummer (Dial, 2010) as well as her professional book, ABC, Read to Me: Teaching Letter of the Week in the Library and Classroom (Upstart)." Drawing: 10/8/10.
Suggest an African-American Author to be featured as part of the annual 28 Days Later: A Black History Month Celebration of Children's Literature. Peek: "We need your help. We're looking for the best new and unnoticed works by African-American authors. From picture books to novels, books fresh off the presses to those that have lurked in the background unsung for months or years–whatever books you like, we want to know." Note: Nominations accepted from Sept. 30 to Oct. 31. See more information.
Spell Check Will Fail You Every Time: Fun with Homophones from Tracy Marchini. Peek: "Before you send off that query letter or manuscript, I am sure that you are spell checking. However, there are still those dastardly words that will technically be spelled correctly, but the usage will be incorrect." Peek: "Tracy…is a freelance writer and professional manuscript critiquer. Before launching her own editorial service, she worked for Curtis Brown, Ltd. for four years."
Split Blog Tour & Charity Auction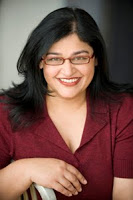 To honor National Domestic Violence Awareness Month, author Swati Avasthi has combined a blog tour–beginning today–for her debut novel, Split (Knopf, 2010), with a charity auction. Over 40 authors, agents and editors have donated manuscript critiques, personalized books, and more to an online auction that anyone –reader, writer, book lover — can bid on and buy. All proceeds go to the Family Violence Prevention Fund.
In addition to the auction, Avasthi is donating $1/comment on her 26-stop, month-long blog tour, coordinated by Kari at Teen (Book) Scene. If she reaches her goal and cap of $250, she will double the donation.
Button for going to the blog tour schedule ("Follow"):
Button for going to the charity auction site for the event ("Auction"):
Read a Cynsations interview with Swati.
Cynsational Screening Room
Congratulations to G. Neri for his fifth starred review for Yummy: the Last Days of a Southside Shorty, illustrated by Randy duBurke (Lee & Low, 2010). See Inside the Writer's Studio with G. Neri from Bethany Hegedus from Writer Friendly; Bookshelf Approved. Peek: "My theme, I guess, is about finding your way through the urban jungle by stepping through unexpected doors that open and change your life."
Yummy: the Last Days of a Southside Shorty from Greg Neri on Vimeo.Check out the book trailer for Freefall by Mindi Scott (Simon Pulse, 2010). Source: Erika Breathes Books.
Literary agent Nathan Bransford on pitching a manuscript. Recorded on February 21, 2010 at San Miguel Writers Workshop, San Miguel de Allende, Mexico.
From the Central Rappahanock Regional Library (and various branches) in Virginia, a musical shout out in support of libraries–the feel-good video of the week! "Hey, hey!"
NY-NJ-CT Bound
Attention New York, New Jersey, and Connecticut-based Teachers, Librarians, Booksellers and University Professors of YA Literature or Writing! I'm going to be spending some time in your area in early-to-mid February in conjunction with the launch of Blessed (PDF). If you'd like me to visit your school, library or school, write me at cynthia at cynthialeitichsmith dot com, and I'll refer you to the appropriate contact at Candlewick Press. Thanks!
More Personally
Thank you to ReaderKidz for hosting me this month as an author in residence! Check out Cynthia's Story and Your Friend, Cynthia Leitich Smith (a letter to young readers). Note: author Tameka Fryer Brown is also featured!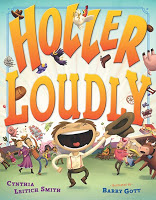 Of Holler Loudly, illustrated by Barry Gott (Dutton, Nov. 11, 2010), Kirkus cheers: "This original Southwestern tall tale has an easy rhythm, and repeated phrases and playful type make reading aloud a pleasure. The exuberant, smooth-edged illustrations feature exaggerated, open mouths (especially Holler's) and visually emphasize the chaos-inducing effects of his voice…. A rambunctious, can't-lose read-aloud no one will want to hush."
Jingle Dancer, illustrated by Cornelius Van Wright and Ying-Hwa Hu (Morrow, 2000) was featured in the Reading Is Fundamental Multicultural Books Display at the Macy's Fifth Annual Spelling Bee on Sept. 26 at Macy's Herald Square in New York City.
Tantalize – Cynthia Leitich Smith by Steven R. McEvoy from Book Reviews and More. Peek: "The story was great, with amazing twists in the plot. The surprises kept coming." See also Steven's review of Eternal.
Interview with Ming Doyle: A Miasma of Paint, Pencil and Ink by Rondal Scott III from Fuel Your Illustration. Ming is the illustrator of the upcoming Tantalize: Kieren's Story, a graphic novel (Candlewick, Aug. 2011). Peek: "Kieren, the main character, may be a teenage werewolf, but he's somewhat reluctant to face his hairy destiny and he's wary of the dangers associated with the paranormal. He's almost a detective before anything else…"
Cynsational Events
Check out the schedule for Texas Book Festival on Oct. 16 and Oct. 17 in Austin. Cynthia Leitich Smith will be reading Holler Loudly, illustrated by Barry Gott (Dutton, 2010) from 2 p.m. to 2:30 p.m. Oct. 17 in the Children's Read Me a Story Tent. Her signing will follow immediately afterward at the Children's Signing Tent (13th and Colorado). Note: In a limited early release, Holler Loudly will premier at this event.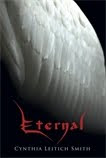 "Beyond Feathers and Fangs: Crossing Borders in Realistic and Fantasy Fiction, with Cynthia Leitich Smith" at The 33rd Annual Mary Calletto Rife Youth Literature Seminar – Kalamazoo Public Library. The seminar costs $40 (lower student rates are available) and is scheduled for 8 a.m. to 4 p.m Nov. 5. Note: Maria Perez-Stable and Beth Amidon will also present a book talk, and additional speakers are Gillian Engberg, Booklist editor, and Debbie Reese, UIUC professor. See more on the speakers.