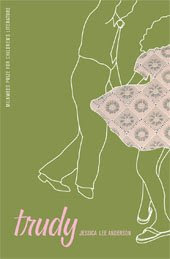 Jessica Lee Anderson on Jessica Lee Anderson: "I call Texas home although I was born in Arizona and lived in Hawaii for several years. I won a hula competition when I was six, but the most hip shaking I do these days is by playing the hula hoop game on the Nintendo Wii Fit.
"I've always loved to make up stories, and my parents found me an awesome program called 'Snoopy Writer' for our Commodore 64 as a way to encourage me to write.
"I dreamed about being an author, but I wasn't sure if it would be possible, especially since I struggled with writing assignments at school. I continued to dream though and tried to create my first novel in high school. While it was a failure, the process taught me about perseverance.
"After high school, I went on to become a teacher and later graduated from Hollins University with a graduate degree in children's literature and a passion to write for children and teens. I now have a much more updated computer that I use to capture my ideas and haven't stopped dreaming."
What were you like as a young reader? Who were your favorite authors? What were your favorite titles?
As a young reader, I devoured books! I treasured the time my mom spent reading to me as well as the many hours we spent at the library. I read anything and everything by Judy Blume and Mildred Taylor. Tales of a Fourth Grade Nothing by Judy Blume (Puffin, 1972) was one of my favorites. In fact, I later named a pet turtle Dribble.
Another one of my favorite books was Haunted House by Jan Pienkowski (Dutton, 1979). I loved the simple text and the hauntingly cool illustrations and paper effects. My childhood copy is still in decent shape.
What first inspired you to write for teens?
I felt drawn to write for teens after taking a children's literature course in college and also while I was student teaching at a middle school. Perhaps the trauma and drama of my own teen years helps me to connect with this age group.
Could you tell us about your path to publication–any sprints or stumbles along the way?
I attended my first SCBWI conference and signed up for a critique of my manuscript (which was to be later titled "Trudy"). This experience was definitely a sprint and boosted my confidence as the editor requested it. While the manuscript was ultimately rejected, I had the courage to keep submitting.
Meanwhile, I'd read somewhere that craft articles are in high demand and a great way to break into print. This was true for me–my first sales were craft articles to children's magazines.
Looking back, what was the single best decision you made in terms of advancing your craft as a writer?
Joining SCBWI and attending conferences–there is such a wealth of information available and the sense of community is amazing!
Congratulations on the success of Trudy (Milkweed, 2005)! Could you tell us a little about the book?
Trudy's parents are old. Really old. Like so old they get mistaken for her grandparents. Besides dealing with this,Trudy also struggles with math and changing friendships.
When her father begins to repeat himself, forget things (including her), and is generally confused, Trudy knows her life will be forever changed. She must find the strength to accept things and be there for her family.
What was your initial inspiration for the story?
Watching my grandmother lose her independence to Alzheimer's has been incredibly painful. Writing Trudy was a way for me to release the grief I felt and to also remember the happy and funny times together.
What was the timeline between spark and publication, and what were the major events along the way?
I wrote the story in 2001, and after several rejections, I once again sent the manuscript off to the slush pile.
In 2003, I got a call from Milkweed Editions expressing interest in the story. After much revising, the book was released in 2005.
What were the challenges (literary, research, psychological, and logistical) in bringing it to life?
Quite honestly, the book needed some extensive edits. Fortunately, my editor, Ben Barnhart, believed in Trudy's story and was willing to patiently work with me. I changed the ending and streamlined much of the plot, which was painful to do at times but definitely worth it.
Could you update us on your other publications?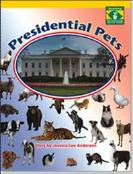 Presidential Pets (Continental Press, 2006) is a nonfiction reader about a variety of pets that have lived in White House over the years.

What is a Living Thing? (Celebration Press, an imprint of Pearson, 2007), also a nonfiction reader, compares and contrasts living versus nonliving things.
I'm anxiously waiting for my young adult novel called Border Crossing (Milkweed Editions) to be released next fall.
You also write for the children's magazine market! What do you love about it?
Writing for the children's magazine market is so enjoyable because you get to reach a large and diverse young audience.
When I'm between novels, writing magazine articles or short stories helps keep me challenged and keeps the creativity flowing. It is also a good way to build writing credits.
What recommendations do you have for those looking to break in?
Realize that rejections are part of the process and that an editor isn't rejecting you personally, but rather your manuscript for a variety of reasons (some of which may be out of your control). Don't give up!
In addition, you teach writing in conjunction with the Institute of Children's Literature? Could you tell us a little about ICL?
I've been with ICL for three years now. I have to admit, after seeing some of their advertisements, I had my doubts about the quality of the correspondence writing course the Institute of Children's Literature offers.
However, after researching and speaking with graduates, I realized that I was mistaken. The course, "Writing for Children and Teens," teaches writing and marketing skills in a very personalized manner. When a student submits an assignment to me, I critique it and then provide feedback on how to make the manuscript as strong as possible. Many of my students have gone on to be published.
How has teaching informed your own writing?
I have the privilege of receiving the newsletter and the great books from ICL, all of which keep me informed about opportunities and ways to improve my craft. After editing so many manuscripts, I've definitely become much stronger at self-editing!
Wow! You're busy! How do you balance it all?
Umm, sometimes the housework suffers. Well, probably more than sometimes. I've come up with a schedule (that I must readjust from time to time), and I also steal writing moments when I can, such as while I'm waiting at the dentist's office or on a flight.
What, if anything, do you wish you could change about publishing (as a business) and why?
I wish publishing was speedier since it can be so slow from the time you receive the contract until the time you hold that precious book in your hand.
I'd also like to see editors get more recognition for all the behind-the-scenes-things that they do to make the book a reality.
If you could go back in time and talk to your beginning-writer self, what would you tell her?
"Be patient and relax!" I'd spend unnecessary amounts of energy obsessing about the status of a submission. I practically stalked my mailbox!
As a reader, what were your favorite children's-YA books of 2008 and why?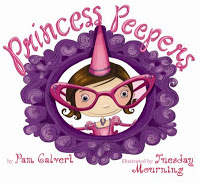 There are so many great books of 2008! I particularly loved the picture book, Princess Peepers, written by Pam Calvert and illustrated by Tuesday Mourning (Marshall Cavendish, 2008). The text and the illustrations work so well together and add such humor when Princess Peepers decides to ditch her glasses in an effort to fit in.
Another favorite is Tracking Daddy Down by Marybeth Kelsey (Greenwillow, 2008). I really connected with Billie, the protagonist, in this middle grade novel. Billie's father robs a bank and she plans on talking some sense into him before the cops bust him. Things don't go the way she planned, and I particularly enjoyed how Billie grows as a character.
What do you do outside the world of publishing?
I adore spending time with my family and friends. My husband, Michael, and I have a goal to visit as many national parks in my lifetime as possible. Some of my favorite trips so far include snowshoeing the North Rim of Bryce Canyon by moonlight, grasping chains to climb to the top of Angel's Landing in Zion, and spotting bears and wolves in Yellowstone.
What can your readers look forward to next?
Border Crossing (Milkweed Editions, fall 2009) is the story of a biracial teen named Manz who lives in a west Texas town. After witnessing an immigration bust and learning more about Operation Wetback, his growing paranoia threatens to consume him.