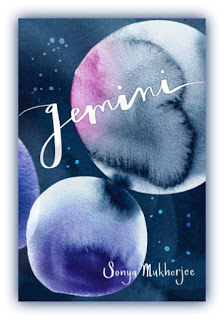 Sonya Mukherjee
is the first-time author of Gemini (Simon & Schuster, 2016). From the promotional copy:
In a powerful and daring debut novel, Sonya Mukherjee shares the story of sisters Clara and Hailey, conjoined twins who are learning what it means to be truly extraordinary.
Seventeen-year-old conjoined twins, Clara and Hailey, have lived in the same small town their entire lives—no one stares at them anymore.