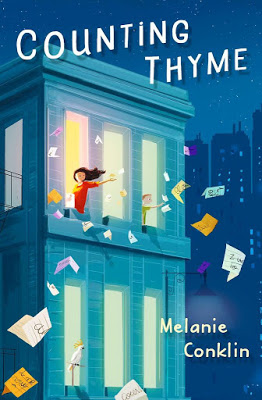 Melanie Conklin is the first-time author of
Counting Thyme (Putnam, 2016). From the promotional copy:
When eleven-year-old Thyme Owen's little brother, Val, is accepted into a new cancer drug trial, it's just the second chance that he needs. But it also means the Owens family has to move to New York, thousands of miles away from Thyme's best friend and everything she knows and loves.
Continue Reading New Voice: Melanie Conklin on Counting Thyme »