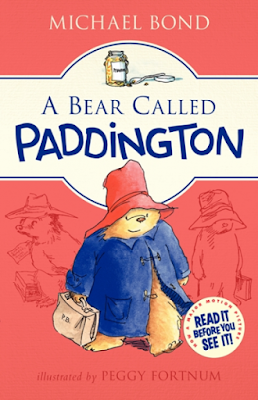 Author Michael Bond died in June while Cynsations was on summer hiatus.
Obituary: Michael Bond by Shannon Maughan from Publishers Weekly. Peek: "Bond, widely known for his books starring the duffle-coat-donning Paddington bear, died at his home in London following a brief illness. He was 91."
Veronica Horwell wrote in The Guardian of Paddington's beginnings.