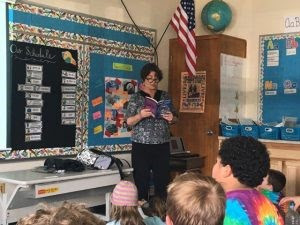 Author Visit with Mary Atkinson
Recently, I received an email from Abby, a student at the University of North Carolina at Chapel Hill. She was working on a research project about Lollipop Power, a small press established in Chapel Hill in 1970.
She wanted to know if I was the author of one of their books, María Teresa.
Continue Reading Guest Post: Mary Atkinson Asks "Am I A Radical?" »