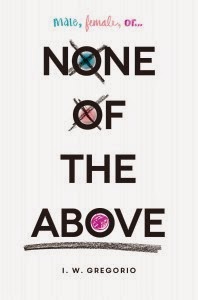 Browse-able Excerpt from Epic Reads
I.W. Gregorio is the first-time author of None of the Above (Balzer+Bray/HarperCollins, 2015). From the promotional copy:
What if everything you knew about yourself changed in an instant?


When Kristin Lattimer is voted homecoming queen, it seems like another piece of her ideal life has fallen into place.
Continue Reading New Voice: I.W. Gregorio on None of the Above »